Looking for a romantic getaway? From fire pits and king size beds to a waterfront property or cosy cottage, we've got beautiful homes for any couple.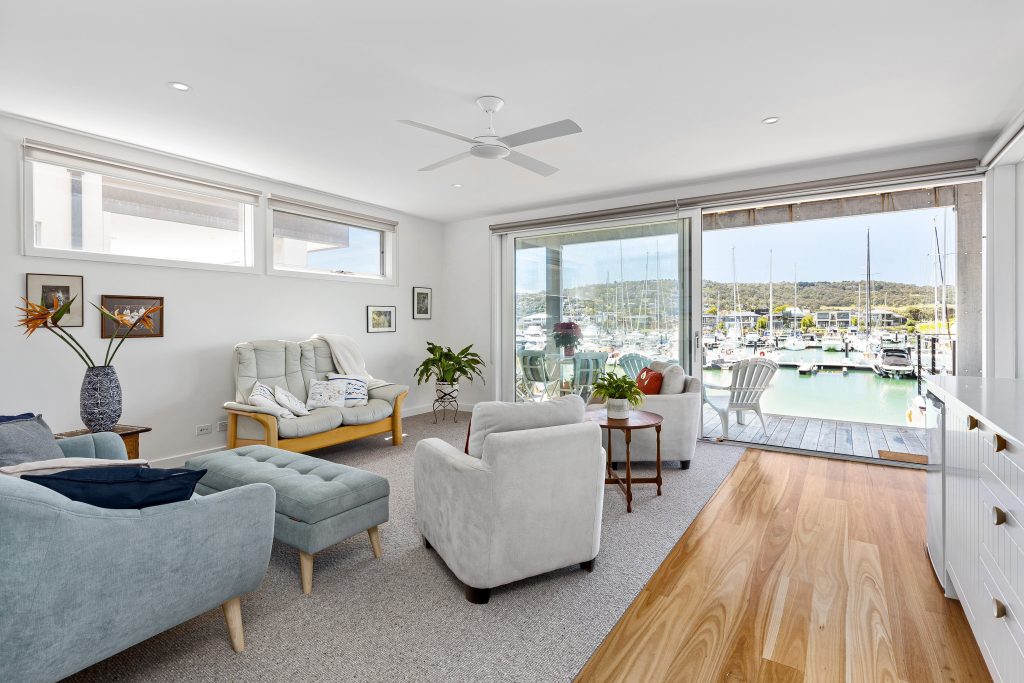 The basics: In Safety Beach, 4 guests, 2 bedrooms, 1 bathroom, 1 car space
Close to:
The harbour! You'll have a magnetic view of Martha Cove harbour with charming yachts bobbing at your doorstep.
20-minute walk from Tassel's Cove.
Deck area with sun-lounges
Fire pit on the deck by the water
This home in two words: Relaxed and bright
Perks:
You can berth your own boat for an extra charge when you give enough notice.
Overlooking the harbour, you could not be closer to the serene waters by the esplanade, and you're only a short drive from the bay.
Why rent Harbourside On The Water?
Harbourside is the definition of a no-fuss getaway. The food area is compact and convenient, equipped with an inverter microwave, mini induction cooktop, mini fridge, coffee pod machine, and mini electric BBQ for the deck area – you can keep meal times simple and spend more of your time with your feet up. The local grocer and beloved restaurant Martha's Table are a gentle 20-minute walk away for fresh ingredients and wining and dining. Experience waterfront living for a memorable getaway with your special person.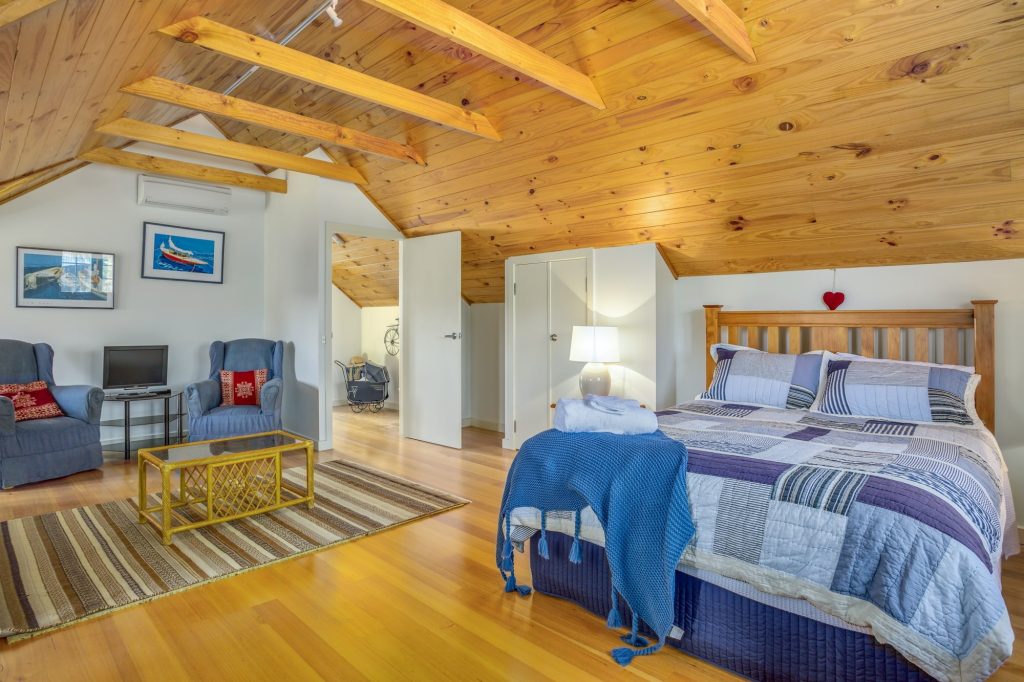 The basics: In Rye, 5 guests, 2 bedrooms, 1 bathroom, 2 car spaces and room for a boat
Close to:
A short drive to bayside beaches
A short drive to Blairgowrie and Rye main streets
12-minute walk to National Park Walking Track, which leads to Dimmicks Beach
This home in two words: Quaint and quiet
Perks:
Self-contained
Private yard area with BBQ
The dining space opens up onto the outdoor area with a sliding door
Air conditioning
Underfloor heating for cold nights
Why rent The Barn at Canterbury Homestead?
This self-contained retreat is nestled in the landscaped gardens of a limestone homestead. Very private, The Barn has its own outdoor space with sun chairs and a BBQ. You'll be totally tucked away in a lovely world of your own on this romantic getaway.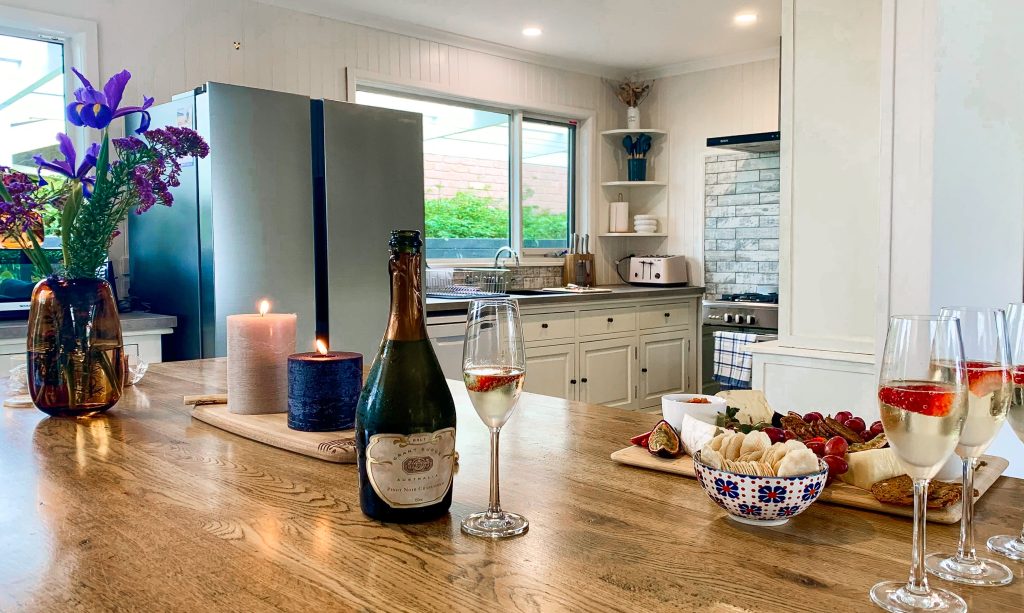 The Basics: In Blairgowrie, 6 guests, 3 bedrooms, 1 bathroom, 3 car spaces
Close to:
800m walk to both ocean and bay beaches
Short drive to Blairgowrie and Rye main streets
This home in two words: Generous and welcoming
Perks:
Zero Co sustainable household and personal cleaning products
King bed
Black-out blinds
Laundry with dryer
Ceiling fans/ heater/ air con
Fire pit
Alfresco area
Complimentary sparkling wine on arrival
Table-tennis table
Why rent Blairgowrie Beach Cottage?
This space is ideal for two couples keen for a group getaway with plenty of opportunity to peel off with your partner. Particularly great for parents of young kids who are still looking to get away but the kids are along for the ride – the third bedroom has a single bed and trundle bed and plenty of toys and games to help keep them entertained.
Salt Apartments luxury getaways for 2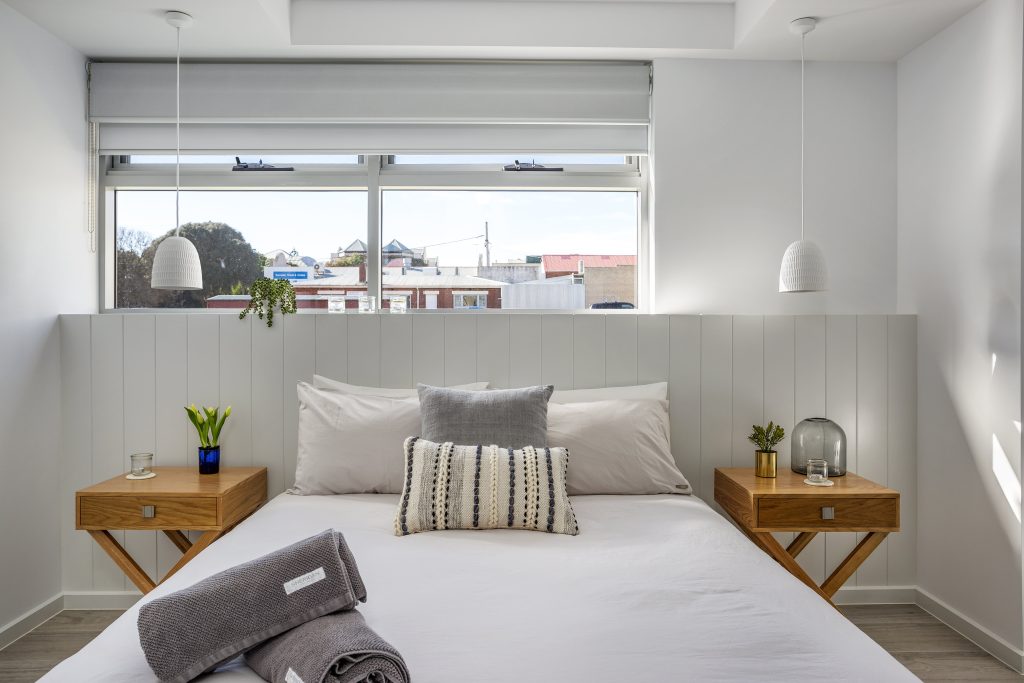 The basics: In Sorrento, 2 guests, 1 bedroom, 1 bathroom, secure underground parking space
These homes in two words: Spacious and luxurious
Close to:
You're right on Sorrento main street, close to all the charm of the township's heart, from boutique shopping to fine dining. Read more about the area on your doorstep in our article The Local Guide To Shopping and Eating in Sorrento.
A few minutes' walk from Sorrento Bay and the ferry terminal.
Perks:
Zero Co sustainable household and personal cleaning products
Private balcony with BBQ
Secure basement car space
Laundry with dryer
Why rent Salt apartments in Sorrento?
The Salt apartments promise stunning presentation and luxury stays for the most discerning of guests. You're right in the heart of everything Sorrento offers, or you could just as easily spend all day at home enjoying the apartment's private balcony and BBQ, watching the day go by with tea or wine in hand.