Natural Splendour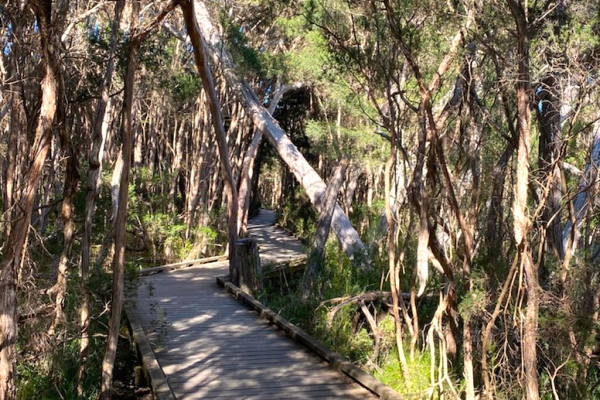 Balcombe Creek Boardwalk in Mt Martha
Home to flora and fauna of various species, the Balcombe Creek Estuary Boardwalk leads you through the nature and tranquil surrounds of the Mt Martha bushland This 5km trek takes approximately 1.5 hours... (more if the little ones are along) and features a barbecue and picnic area for the whole family to enjoy. Minor diversions along the way make for ideal viewing points of the creek, and the perfect backdrop to capture all those family memories. Check out Balcombe Creek Estuary when you stay near Mount Martha.
Read More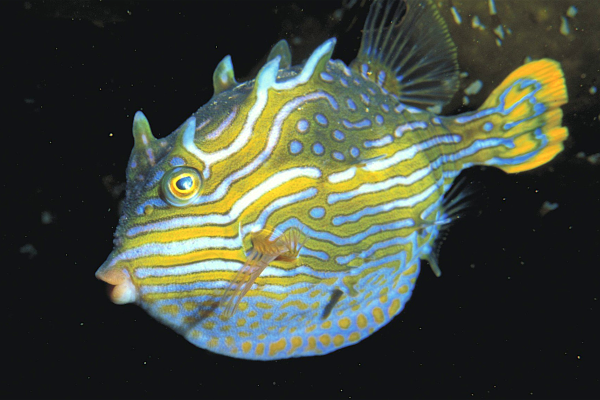 Mushroom Reef Marine Sanctuary in Flinders
Mushroom Reef Marine Sanctuary and Westhead Lookout The Bunurong People of the Kulin Nation are the custodians of the lands and waterways of the peninsula and Mushroom Reef has traditionally been an... important meeting place and area for fishing and harvesting shellfish. An important marine environment, the reef is made up of countless micro-habitats home to all sorts of extraordinary species including threatened bird species and Victoria's beloved Weedy Seadragons. Visit 2 hours either side of low tide to explore as much of the reef as possible and take your snorkelling gear to peer into mysterious worlds when you Go Coastal. Please bring a camera and take lots of pictures as removing anything from the reef is prohibited to ensure the fragile ecosystem is maintained.
Read More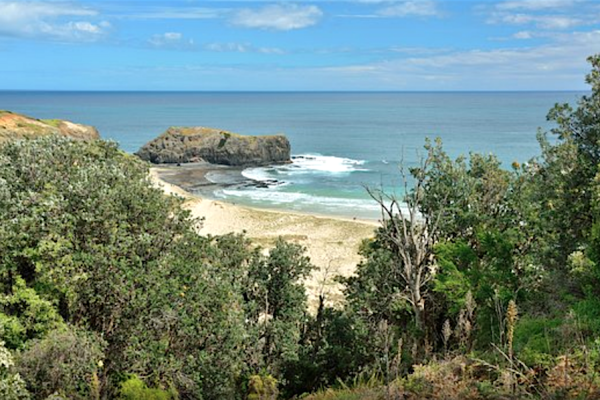 Two Bays Walking Track, Dromana to Cape Schanck
Two Bays Walking Track is the longest continuous walking track on the Mornington peninsula, traversing a diverse landscape over 26km trailing from Dromana to Cape Schanck.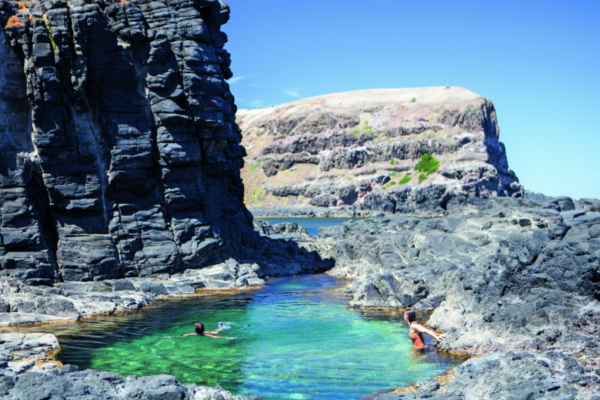 Bushrangers Bay
Bushrangers Bay is steeped in ancient beauty and an absolute must see during your stay. Deep rock pools warmed by the sun invite travellers to slip into calm, salty waters. Beyond, awe inspiring swells... crash against the large outcrop known as Elephant Rock. Rising from the deep blue waters of Bass Strait, the basalt itself is a surreal sight – etched with geometric formations reflected in crystal clear rock pools, as prairie flowers and saltbush soften the plateaus above. Truly an unforgettable destination. To get to Bushrangers Bay park at the Bushrangers Bay Car Park on Boneo Road and take a section of the Two Bays Walking track 2.6 km (approx 30 minute walk) through Banksia forest while enjoying the symphony of native birds and families of curious kangaroos along the way.
Read More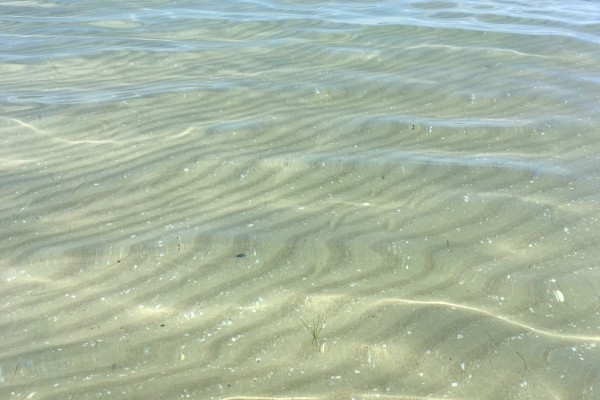 Bay Beach, Tyrone Foreshore
Swim in the cool, calm waters of the Tyrone Foreshore which stretches between Blairgowrie and Rye Front Beaches. Perfect for all ages as the sand bank remains shallow for about 200 metres out into the... bay.
Read More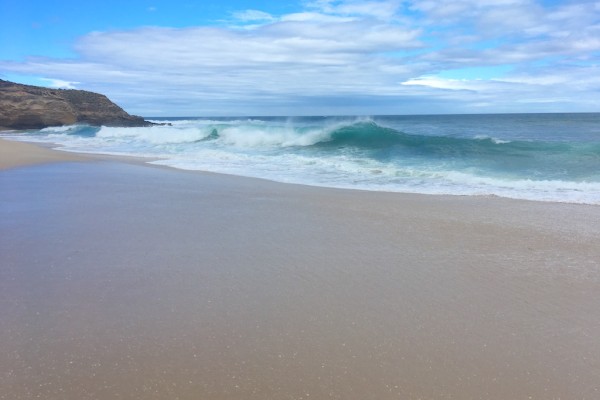 Ocean Beach, St. Andrews Beach
If you like long walks on the beach, St. Andrews Beach is your destination. From St. Andrews Beach carpark you can access the beach and walk 40 minutes in either direction before being cut off by coves... and jutting cliffs. Please always check the tides before venturing out along the ocean beaches as many sections of beach become too narrow to pass during mid-high tide.
Read More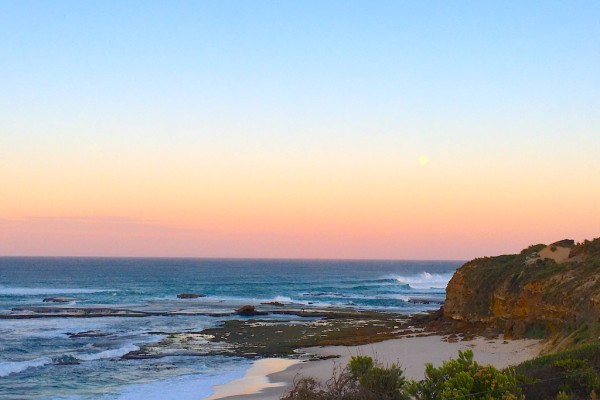 Ocean Beach, Rye
16th Beach in Rye is a fantastic place to experience the wild wonders and rugged beauty of the Bass Strait coastline. At the corner of Tasman Dr and Browns Rd you'll find the carpark and access to walking... tracks which lead you to the beach or along the dune walking tracks above the sandstone cliffs. Best to go at low tide so you can explore the rock shelf on the beach and walk the full length of the sandy shore.
Read More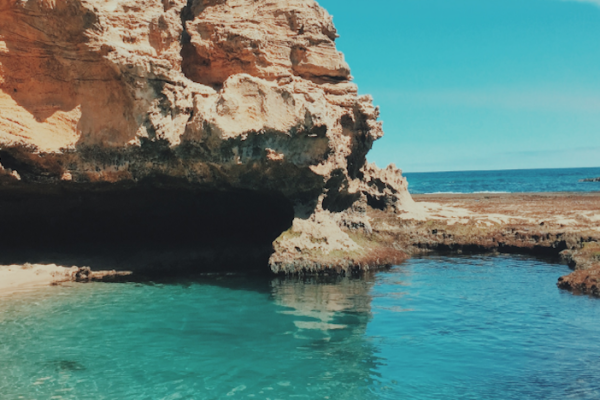 Ocean Beach, Blairgowrie
A local favourite is the Rock Pool in Bridgewater Bay on the Back Beach in Blairgowrie. Best to go at low tide which you can check with the link below. Take the St. Johns Wood walking track which ends... in a fork, turn left and take the stairs down to the beach or continue along the walking track which will take you passed Pirate Bay Caves, Prickly Rocks, and Pearse's Beach – approximately a 20 minute walk from Bridgewater Bay car park to Pearse's Beach.
Read More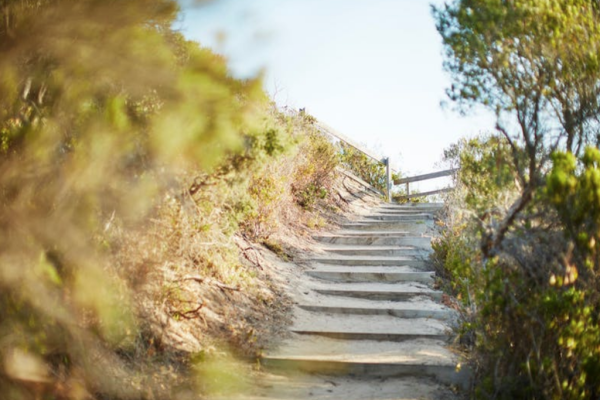 Look Out Spot, Sorrento
A nice leisurely stroll takes you to Coppins Point Lookout that opens onto a spectacular vista of Sorrento Back Beach with rock pools, sandstone cliffs and wild Southern ocean.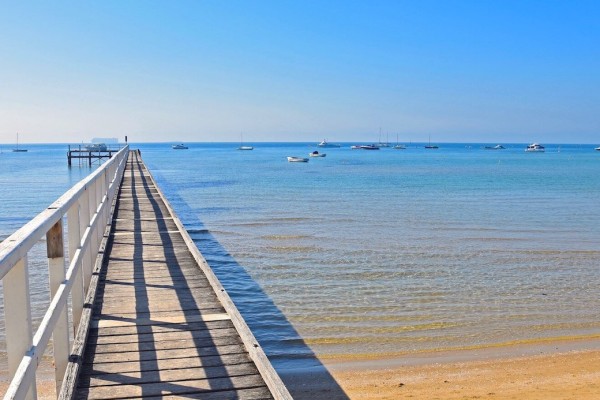 The Sorrento Pier
From the pier you can spy a pod of dolphins who regularly accompany the ferry on her journey across the bay. The Sorrento Pier is also a popular spot to enjoy a spot of fishing – catch some King George... Whiting to bring home for tucker! Or have a BBQ picnic on the grassy knoll of the foreshore.
Read More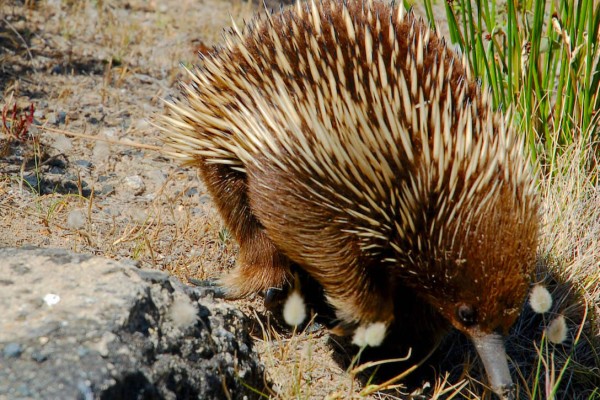 Portsea's Natural Beauties
Stunning sandstone rock formations, majestic cliff faces, rock pools full of miniature worlds of wonder, sand dunes home to protected species of fauna and flora, and walking trails forking and extending... for kilometres. Be sure to explore London Bridge Lookout and Sierra Nevada Rocks on the ocean side beach, or Back Beach as the locals call it. Many of the tracks in the Point Nepean National Park are Hand Cyclable and wheelchair accessible. Parks Victoria have created an accessibility map so that this beautiful area can be enjoyed by all.
Read More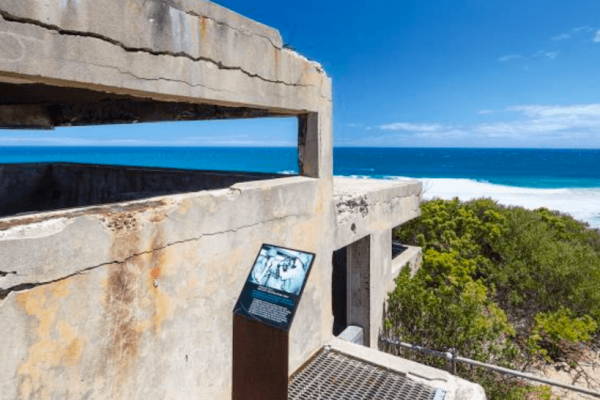 Historic Significance
Pack some sandwiches and take a day trip to check out all the historic outposts and buildings within the National Park. A few must see locations include Fort Nepean, Fort Pearce and Eagle's Nest Walk,... Gunner's Cottage, and The Butler's Track Rifle Range where soldiers trained during WWII. Many of the tracks in the National Park are Hand Cyclable and wheelchair accessible. Parks Victoria have created an accessibility map so that this beautiful area can be enjoyed by all.
Read More