The Mornington Peninsula has a diverse landscape with a unique range of native flora and fauna. From hinterlands and wetlands to bush reserves and marine reefs, you can experience so many different worlds in a day as you travel along the coastal and woodland areas of the Ninch! Here are a few spots to check out:
Balbirooroo Wetlands, Balnarring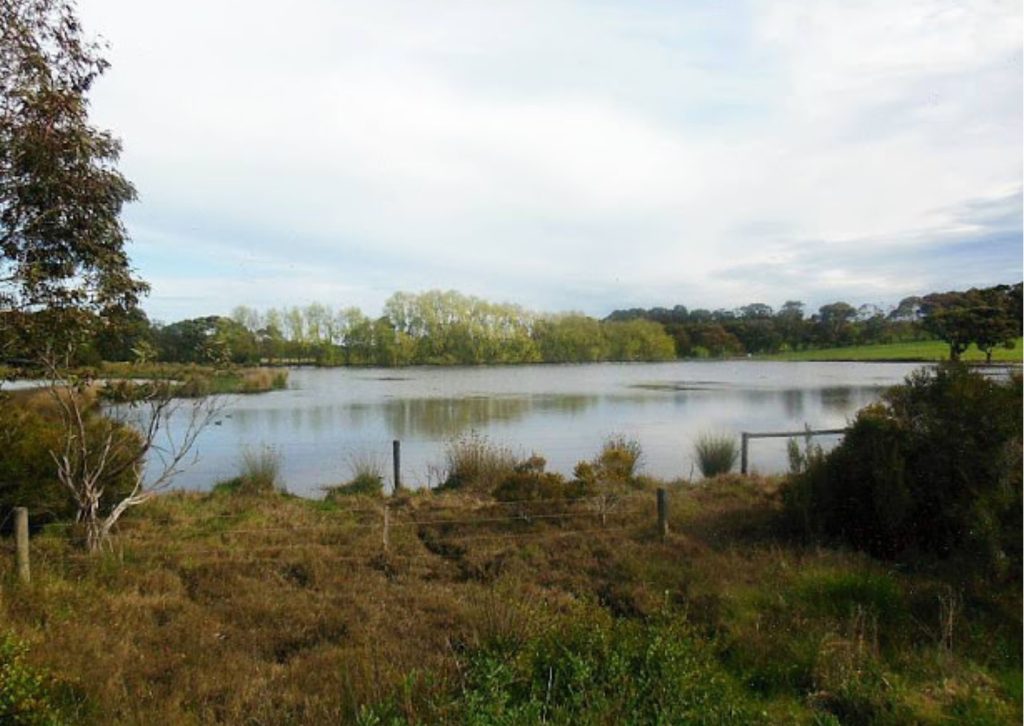 The 1km circuit walk through Balbirooroo Wetlands is relatively easy and exceptionally peaceful. Along the track, you'll find information boards detailing flora and fauna in the area, many of which you'll spot along the way! Balbirooroo is a great spot for all ages and most abilities, so we'd recommend it to families looking for a cruisy stroll with plenty to stop and look at as you walk.
Red Hill Bushland Reserve, Red Hill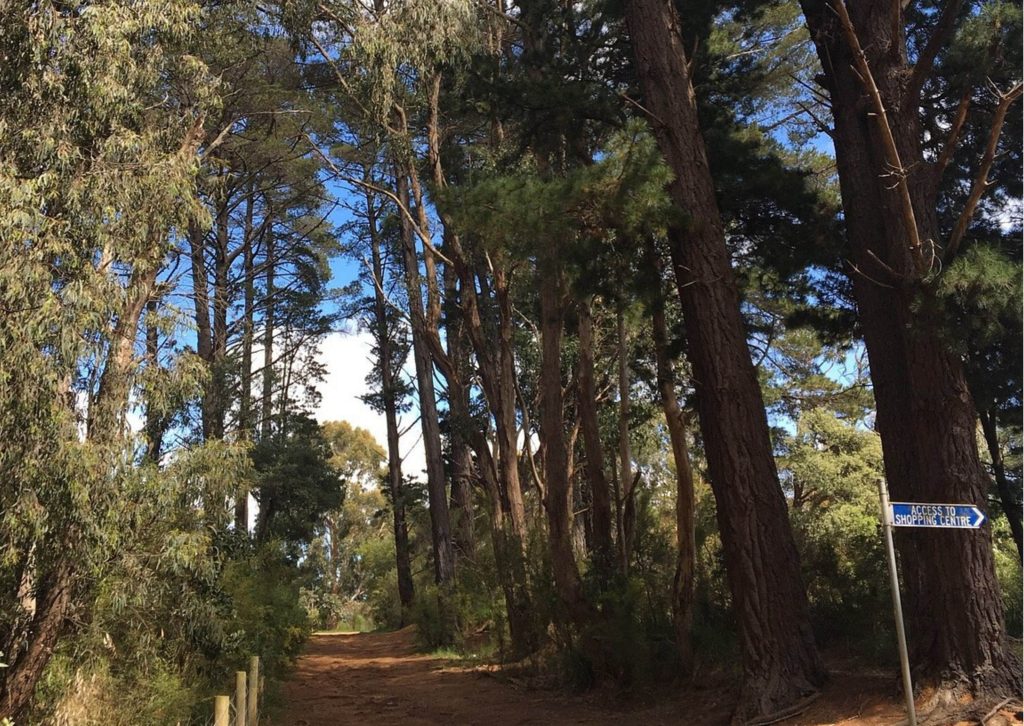 A modest track, Red Hill Bushland is not so much a place to spend the whole afternoon exploring but a great chance to see some native bushland while the kids enjoy the playground. Connecting with the Shoreham road shops, this reserve can make for a wonderful after-lunch walk. Or, enjoy your lunch here, thanks to the BBQs and undercover area! There are also toilet blocks.
The walking track is lined with spectacular tree arches and as good a place as any to enjoy the scents and sounds of the Australian bush – we do recommend saving it for a sunny day or wearing boots that can handle a bit of mud as rain can make the path a bit sludgy.
Mushroom Reef Marine Sanctuary, Flinders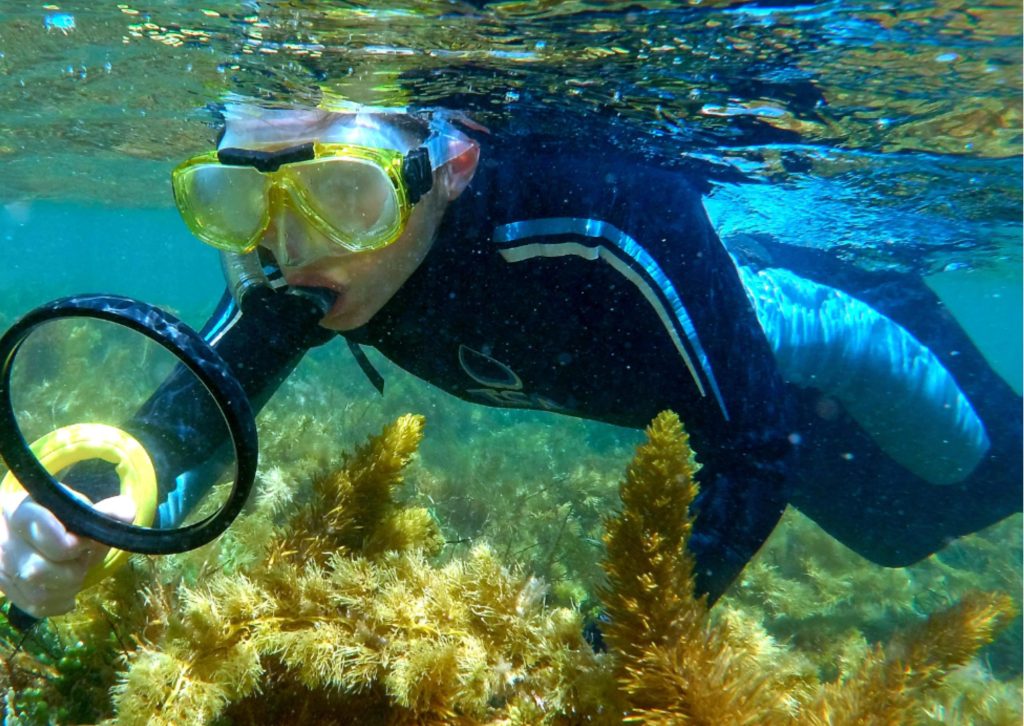 Named after its noteworthy shape, Mushroom Reef Marine Sanctuary is a diverse ecosystem home to a rich array of marine life – but mushrooms not so much. This Flinders reef makes for a great day spent snorkelling, diving and underwater adventuring. Please remember to never place your hands in rock pools into areas where you can't see your fingertips, and only snorkel, swim or dive within your abilities. Always let someone know if you're going snorkelling or diving alone.
Surrounded by rock pools, Mushroom Reef is also a fascinating area for those who aren't too keen to wetsuit up. Naturalists and scientists have been studying the area for centuries and have uncovered multiple previously undiscovered species! You might spot a black and white sea star – one of two sea stars known to brood its young in its stomach. There are also plenty of fish and animals to see darting through the fronds, including Weedy seadragons and the bright blue and orange Saddle wrasse. Even the sea floor is covered in colourful seaweed.
Tootgarook Wetlands, Tootgarook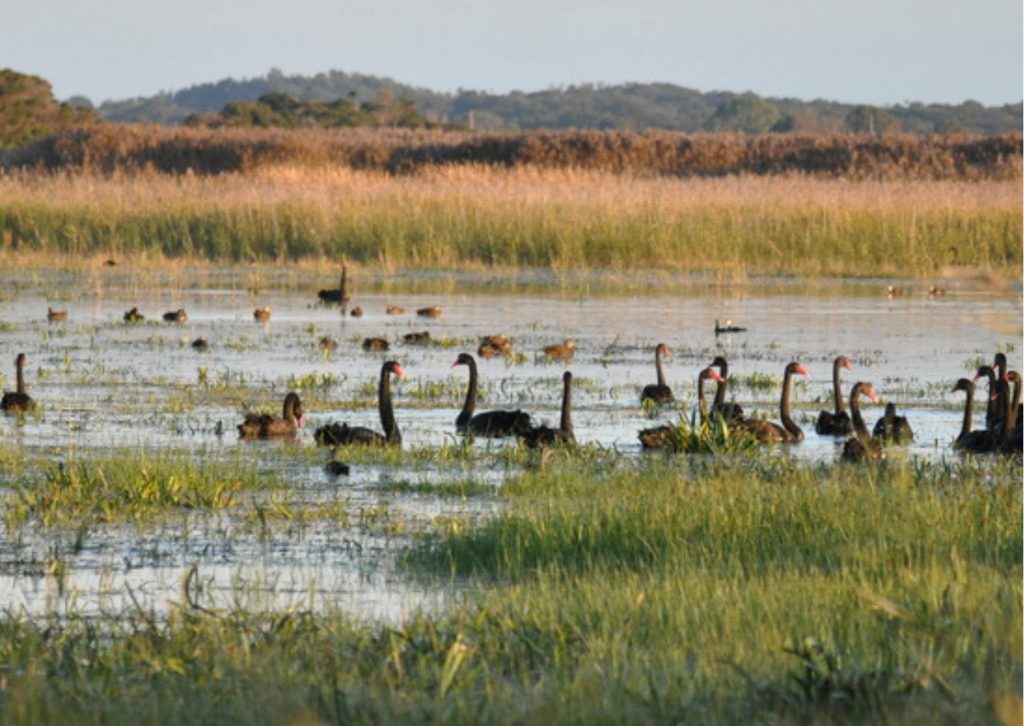 A gentle walk through Tootgarook Wetlands leads you to a peaceful viewing deck. You'll hear and hopefully spot native frogs and birds along the way. This is the largest freshwater marsh in the Port Phillip Bay and Western Port area and also the most threatened form of wetland (fibric peat) – the habitat is worth visiting for its environmental significance alone. Please be extra careful not to leave a mark in this special area.
There's more than one way to spend the day in nature on the Mornington Peninsula
If you enjoy native flora and fauna, check out our article on gardens and parks on the Mornington Peninsula. We've also dedicated a whole article to the walking tracks in Arthurs Seat State Park alone!
You can learn more about the area's natural splendour in our articles on walking tracks, lookouts and beaches. There are weeks worth of adventures to enjoy across the Mornington Peninsula – start ticking off your list when you stay in a Go Coastal holiday home.