Arthurs Seat is atop a winding, scenic road, complete with lookouts and coastal views galore. A walk through Arthurs Seat State Park can take many forms; a stroll through the gorgeous Seawinds garden, a bush trek to King Falls, the scenic route Summit Circuit, and more. There are several tracks to explore through the beloved State Park, each option taking around 1 to 2 hours. Here's a rundown of the splendid scenes you can see.
Summit Circuit Walk
Distance: 1.8km
Time: Approx. 1 hour circuit.
Difficulty: Moderate
Includes: Steps
The Summit Circuit is a loop that guides you past points of interest, including Seawinds Gardens, William Ricketts sculptures, multiple lookouts and the Seawinds Nursery Volunteers Indigenous Garden. On a clear day, you'll see the You Yangs, Mount Macedon, and the city's skyline across the bay.
There are some steps involved in this trail, but the path is mostly flat and kid-friendly if everyone's game for the stairs! You can stay on the circuit by following the Crimson Rosella symbols.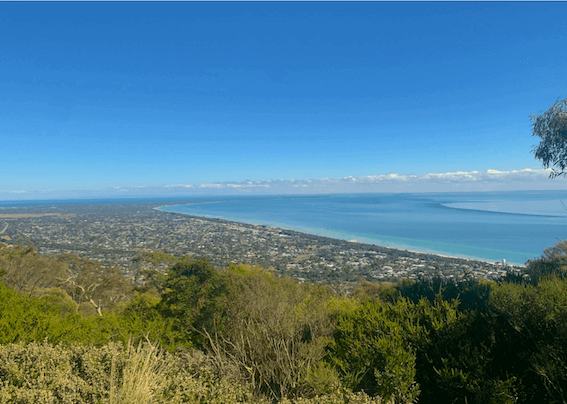 ---
OT Dam Circuit Walk
Distance: 3km
Time: 2 hours return
Difficulty: Easy to moderate
Includes: Hills
The dam was originally constructed using horse-drawn scoops by the OT Company. The trail to the dam is well-formed and easy to follow, with lots of signposts. You'll walk through native forest down to a deep gully, and once you reach the dam, a boardwalk circles around it. This trail is quite tranquil, and you can enjoy the smell of eucalypt. There are a few ways to access the OT Dam; we recommend parking on Arthurs Seat Road to the west of where it meets Main Creek Road.
If you're a cyclist or keen hiker, you can start from Boundary road in Dromana and take a larger loop that passes the dam – this 9km will take closer to 3 hours to walk.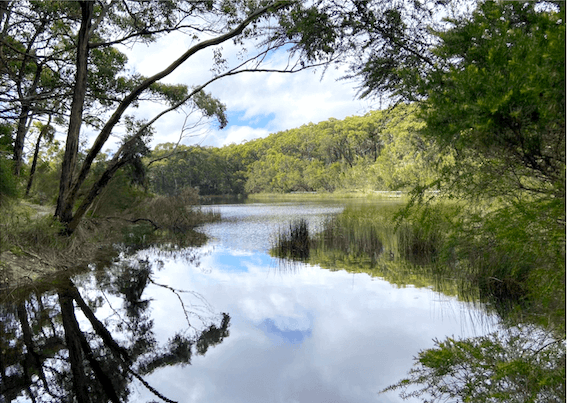 ---
TC McKeller Walk
Distance: 1.4km
Time: 45-minute circuit.
Difficulty: Easy
Starting from the Seawinds Garden information shelter (you've gotta check out Seawinds – trust us), this loop follows a shaded track and walks you by plenty of the stunning vegetation of the park. The trail follows a gentle rise-and-fall, lined by a strong representation of our native bushland.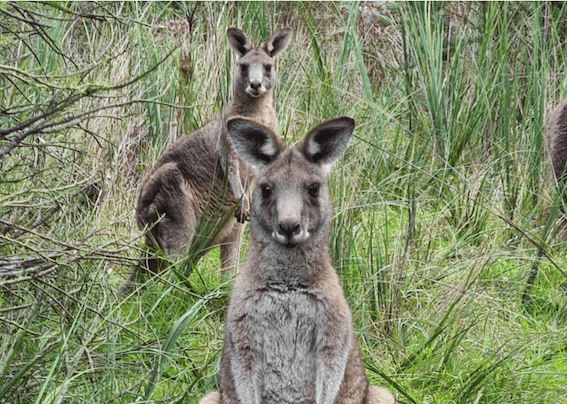 ---
Kings Waterfall Circuit Walk
Distance: 1km
Time: 1 hour return.
Difficulty: Easy to moderate
Includes: Steps
Beginning from the Kings Falls carpark on Waterfall Gully Road, this return walk is a nice loop through she-oak forest and fern gullies, with a beautiful midpoint of King Waterfall. The waterfall is at its best after periods of heavy rain, but regardless of the time of year, you can enjoy a walk through the lush rainforest with a great chance of spotting wildlife.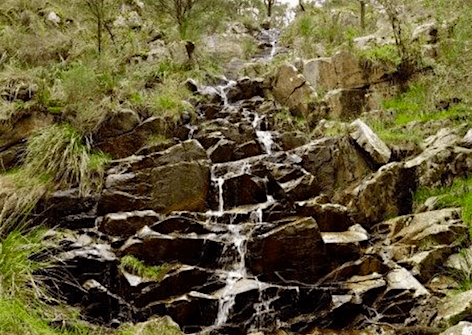 Happy hiking!
Arthurs Seat State Park is well worth the visit to be immersed in native flora and surrounded by local fauna. These tracks are great for guiding your exploration, and you can make your way through several in a day. Dress for the weather, and these walks are great activities all year round.