People love going to classes while on holiday, right?  But seriously, adding a workshop or class to your vacation itinerary can be an awesome way to try something you don't usually have time for and take not only a lasting memory but also a skill back home with you!
The Mornington Peninsula offers heaps of workshops from candles to cooking and plenty in-between, great for solo enthusiasts, couples or groups looking for a new experience. Here are five of our recommendations:
Wildflower Posy Workshop and Lunch, Green Olive at Red Hill
A one-hour course followed by a grazing plate, beverage, dessert and coffee or tea. You'll walk away with your own wildflower creation – the beauty of native posies is that many rarely wilt, so you'll have a bouquet to proudly display for months and months!
Forest forager experts will guide you through the workshop, and you'll learn some floristry skills. Offering classes for 8 to 12 people, you may meet some like-minded folk here, or you could try to book your big group together. Green Olive is based in the Red Hill Hinterlands and frequently runs cooking classes, so keep an eye on their website!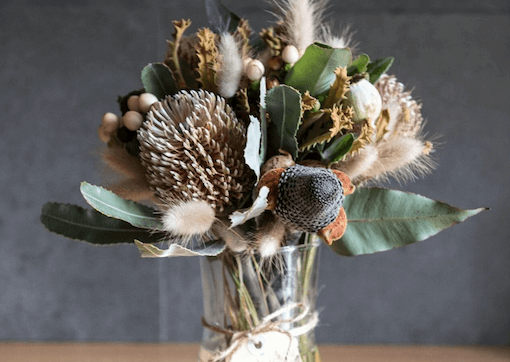 ---
Candle Making Workshop – Red Hill Candle Co
Red Hill Candle Co offers a 90-minute workshop on weekends and 45-minute options on Wednesday to Sunday. The 90-minute Scent Lab teaches you the basics of candle making and takes you through the hands-on process of making one large soy candle and one smaller tin candle.
Plus, the ticket price includes a glass of bubbles or cold-pressed juice. In the 45-minute workshop, you'll blend your own custom fragrance, which will be made into a candle with a customised jar.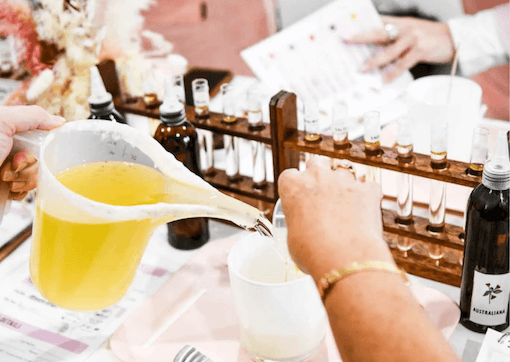 ---
Gin Masterclass at Bass and Flinders Distillery, Dromana
Bass and Flinders Distillery pioneered the gin masterclass in Australia and continue to provide unique and evolving classes.
As you sip on Bass and Flinders' gin, graze a cheese platter and learn the fascinating history of the spirit, you'll blend your own flavour of botanicals and aromas into a 500ml bottle of gin to take home. Your creation will be kept on file so you can order a bottle of your custom gin from the distillery whenever you please!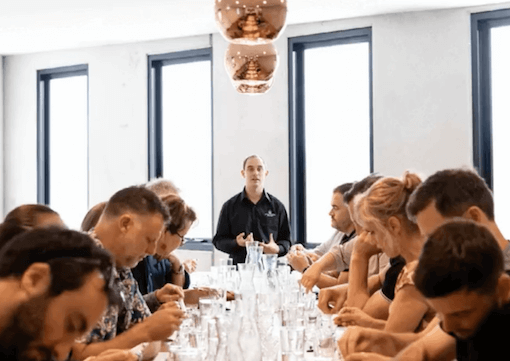 ---
Rum Distilling Experience at JimmyRum, Dromana
Over three hours at the JimmyRum Distillery, you'll learn and taste a lot. Head distiller and founder James McPherson will take you through the history of rum and give you a tour of the distillery.
You'll taste JimmyRum's four original blends and taste rums from around the world while discussing the nuances of the flavour profiles – plus, there will be cheese and meat platters. After learning the ins and outs of rum distilling, you'll blend your own and take home a 50ml bottle.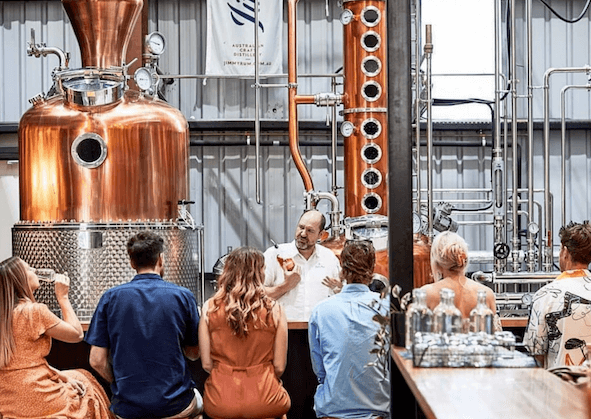 ---
Cooking Classes at Georgie Bass Cafe & Cookery, Flinders
Georgie Bass runs a medley of cooking classes from pasta to Middle Eastern to Spanish or dumplings! Check out their website for all the options, or keep reading to learn about their Winter Entertaining class happening in July 2022.
Focusing on canapes and appetisers, you'll learn how to put together an impressive and classy spread for entertaining. The 2.5-hour class teaches you how to plan and prepare your creations ahead of time, and the small groups ensure one-on-one time with the instructor to improve your technique at any level of experience. You'll be using fresh and local produce on the day and, of course, get to enjoy your canapes throughout the experience!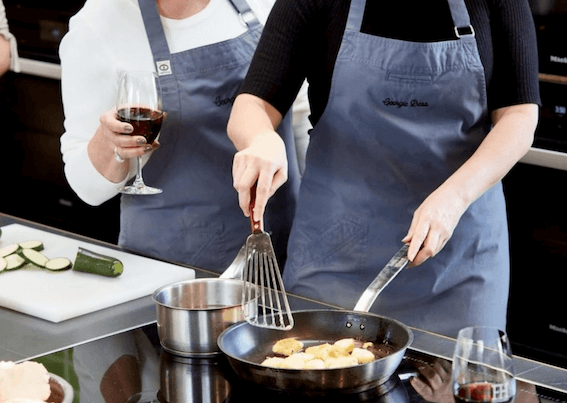 ---
Learn from the locals when you Go Coastal
Check out any or many of these classes when you stay on the Mornington Peninsula in one of our diverse holiday homes.