Go Coastal is a registered real estate agency that helps holiday home owners rent out their properties. We have a team of experienced agents who will take care of everything, from advertising your property to cleaning it after each guest. We also have a high satisfaction rating from our guests, so you can be sure that your property will be in good hands.
The Mornington Peninsula southeast of Melbourne is a hugely popular destination for family fun, holidaymakers and overseas guests looking for top holiday homes and quality accommodation. Go Coastal is usually the first port of call for visitors, those wanting a holiday rental property and property owners wanting to advertise and list their holiday houses.
Why List Your Holiday Home With Go Coastal?
There are many reasons why it's a great idea for any home owner to list their holiday property or holiday rental house with Go Coastal on the Mornington Peninsula:
Go Coastal is a well-established registered agent and reputable holiday rental agency with quality houses on the list.
We're contactable seven days a week
Go Coastal's owner and operator David has more than 30 years of experience in the hospitality and tourism industry and is dedicated to making sure guests and home owners receive excellent service.
If you list your holiday rental property with Go Coastal as property manager, you will have owner portal access, council compliance and more and we will do everything for you.
We reach out to a huge pool of potential renters and holiday makers with our broad and rich network of contacts.
Our clients' holiday rental properties are listed on a variety of websites, giving them the best possible chance of finding quality tenants.
Go Coastal's range of services that help you manage your holiday rental property is comprehensive. We take care of everything from marketing and bookings to cleaning and maintenance of holiday rentals, saving you the hassle and the time.
Excellent customer service is a hallmark of Go Coastal. We're dedicated and always available to help you as a home owner with any problems and answer questions about your holiday property, house rules and payment system.
Read on to find out more about why you should list with Go Coastal.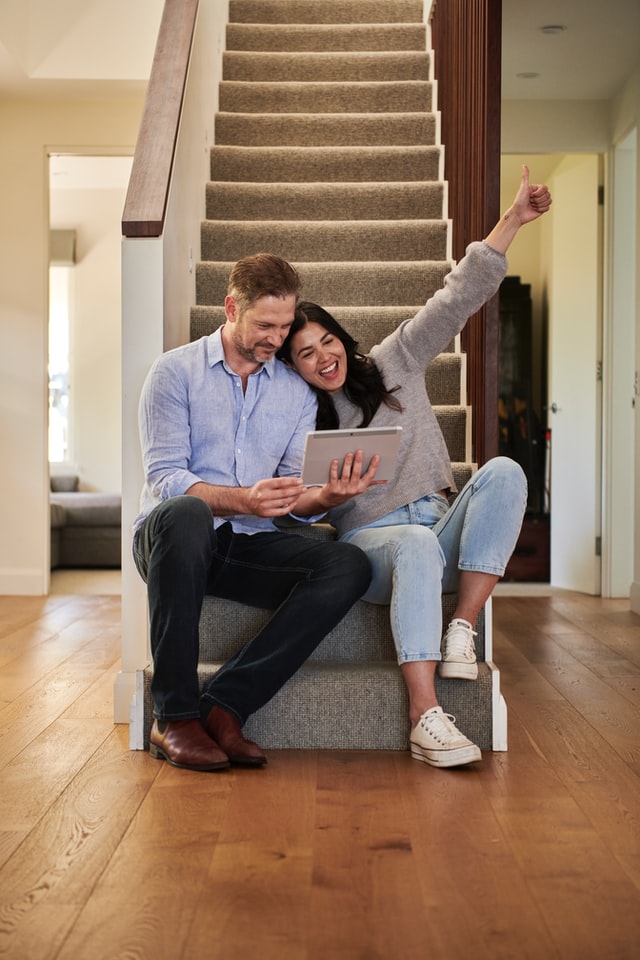 Why You Need a Trusted, Experienced Property Manager
When renting your home or investment property we know how important it is to have an experienced and trusted property manager on your side. David at Go Coastal Holidays has been in property management for over 30 years and offers a complete management service from creating a digital listing, to ensuring your home is in safe hands by communicating with all prospective guests before confirming reservations. Go Coastal always has the owner's interests at heart and has a reputation for genuine care and transparency.
With an acute focus on short to medium-term rental management, we can tailor all our services and systems to maximise your property's potential while ensuring your home is well looked after and respected. We understand that as a home owner opening your own home to guests is a rewarding and generous but sometimes daunting prospect.
That is why we go to great lengths to ensure each guest is the perfect match and the right fit for your home.
Every property listed with Go Coastal has the added benefit of:
Routine pricing comparisons and marketing to ensure you get the maximum rent in a competitive market.
Personalised copy, advertising, and photography.
Owner Portal login for each property owner to track bookings, and income, and create owner bookings themselves if they so wish.
Organising all services including linen, property maintenance, gardening and repairs.
A dedicated housekeeping team ensures your property is cleaned to the highest standard and well-presented for each guest.
Go Coastal Holidays is a registered estate agent.
Compliance with council regulations and registration requirements.
Close attention to the management of every booking.
Linking your rental property through several popular booking channels for the best coverage.
Every owner listing with Go Coastal can be assured of receiving:

Direct point of contact. We're available 7 days a week to assist with any needs or concerns that may arise or just to have a chat about how your rental property is going. We believe it is important to have good, reliable lines of communication with all our owners.
The benefit of the latest technology and systems such as Airdna to ensure the best prices to maximise bookings, the ability to monitor the market and adjust prices at the last minute to secure bookings, and message services monitored round the clock to ensure all our guests are well looked after.
Our local know-how, industry experience, knowledge of the local community and genuine desire to provide quality and efficient service. We enjoy what we do and we're good at it!