Family Fun Activities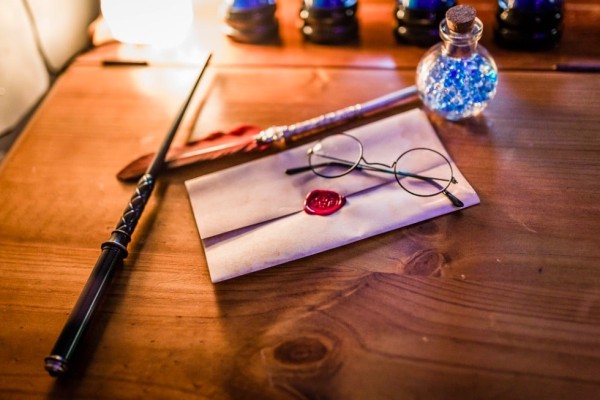 Locked in Escape Rooms Mornington
Up for a challenge? Get your problem-solving on at Locked In Escape Rooms, Mornington. Choose from a selection of ever-changing room themes; currently Wizard's Lair, Stranded on Mars, Killer's Shack,... and Mad Scientist. Bring along your friends and your sharpest wits to see if you can solve clues and find hidden objects to escape in 60 minutes!
Read More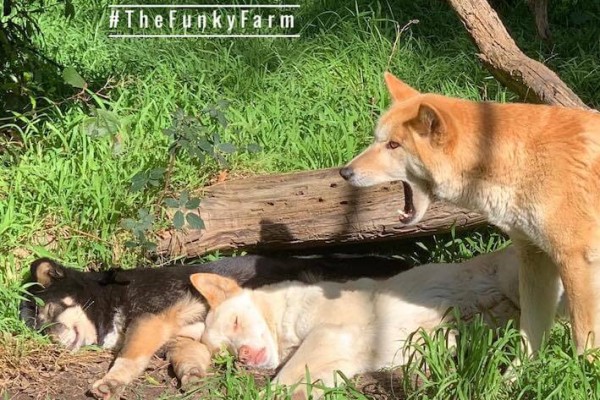 Meet Aussie Animals at Funky Farm in Hastings
You'll never see a funkier farm than this family-run boutique wildlife sanctuary. Funky Farm provides the opportunity to get up close and personal with many of Australia's beloved animals. With... an inclusive ethos, welcoming all families and those with special needs too; their mission statement, 'No challenge is too great,' reflects their passion for enabling everybody to learn more about nature. Book ahead to join a small group for a 1.5-hour interactive tour during which you can cuddle a dingo, meet a crocodile, say g'day to Wombats Boo and Wade, and much more! Check out all the funky wildlife who call this lovely spot in Hastings home, by booking a time for a fun and educational experience via the Funky Farm website.
Read More
Rye Community Playground
Built by local volunteers and donations, the Rye foreshore playground has pops of bright colours and lots of play equipment, including a fireman pole, swings, wobble bridge, slides and more. With public... toilets, water taps, picnic areas and sheltered BBQ facilities nearby, the Rye Community Playground is a nice spot by the seaside to take the kids when the weather is a little too chilly for swimming. Plenty of paid parking is available and the site is right across the road from Rye main street with cafes, ice-creameries, supermarket and lots of little shops to delight in.
Read More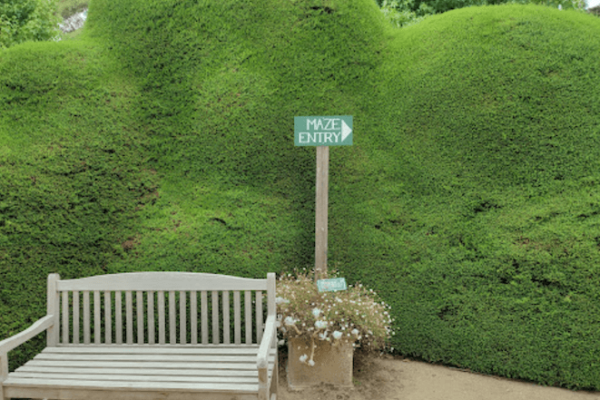 Hedge Maze and Lavender Labyrinth at Ashcombe in Shoreham
Bring the kids to the fantasy land that is the Ashcombe Maze and Lavender Gardens and discover Australia's oldest (but immaculately manicured) hedge maze, a circular rose maze and the lavender labyrinth. With... 25 acres to explore, the gardens have so many treats for the eye – plus a cafe with unique menu options, including the beloved lavender scones! There's also a great gnome hunt activity for the little ones, with gnomes hidden about the garden that kids can tick off on a checklist once found. Explore a lush hedge labyrinth, be intoxicated by fields of lavender and spoil yourself or someone special in the gift store where you will find every luxury lavender product imaginable.
Read More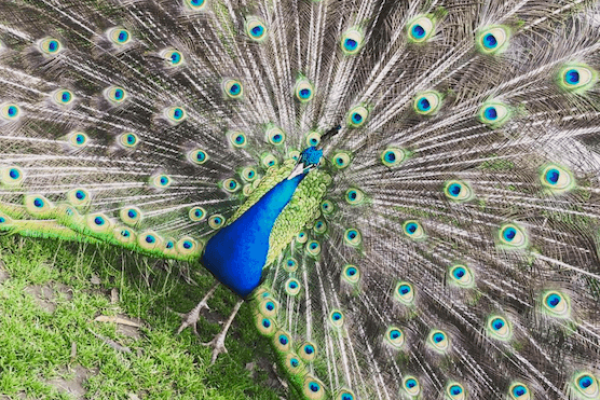 Rain, Hayne & Shine Farmyard in Balnarring
The whole family can enjoy Rain Hayne & Shine's hands-on farm and petting zoo experience. You can walk through the paddocks to pat alpacas, emus, calves, pigs and more. You can even reach over fences... to say hello to ponies, donkeys, dingoes, and a mule – feed is available too! Beyond animal interactions, you can enthral your kids with a pony ride ($5), horse ride ($10) or a free tractor-drawn hay bail ride. The farmyard also offers bookings for playgroup sessions and birthdays.
Read More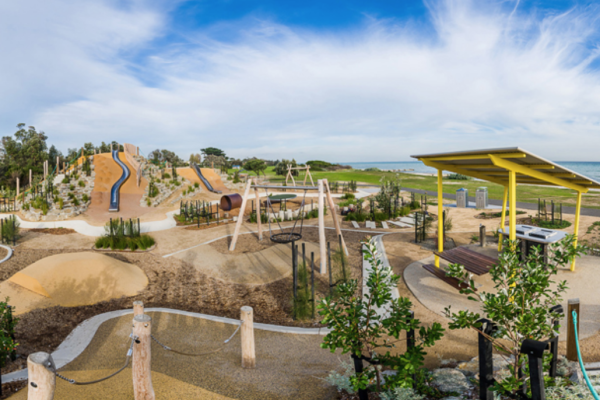 Rosebud Foreshore Playground
Got little ones with a whole lot of holiday energy to burn? Bring all that summer excitement to Rosebud Foreshore Playground, a multi-level children's paradise on the sandy shores of one of the Peninsula's... most beautiful family beaches! Infused with nature and a whole lot of opportunities for fun, this play-haven is perfect for both small and big kids, with swings, slides, a flying fox, rope-climbing, tunnels and loads more for every little explorer. If you're going coastal with the kids, it's an absolute must-see!
Read More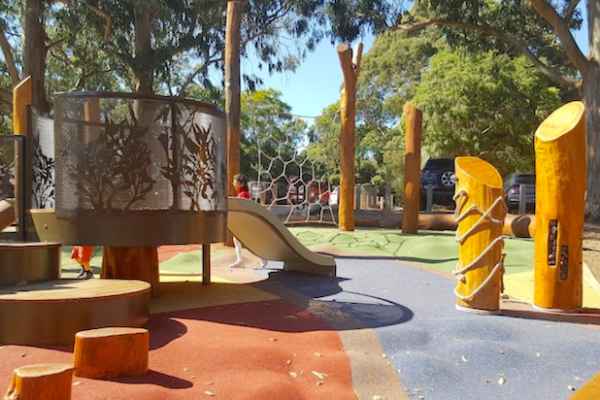 Seawinds Gardens at Arthurs Seat
Spectacular all year round, Seawinds Gardens never disappoints. Autumnal colours burst into the scene; winter is a wonderland with bare birches and willows cloaked in mist against a pine tree backdrop;... springtime heralds new shoots and budding flowers; and of course crisp summer skies render the many shaded spots very inviting. Seawinds is the perfect destination for a BBQ picnic in summer as the climate remains relatively cool at 300m above sea level. With electric BBQ facilities, tables, playspace, toilets, and wheelchair accessibility, the entire family can easily spend a long relaxing day up on the hill. We recommend setting out on a sculpture hunt to find William Ricketts pieces hidden amidst the gardens full of indigenous and exotic plants. Getting there is super convenient, located right next to the carpark off Seawinds Entry Road. The gardens are also a great starting point for the many trail walks in Arthurs Seat National Park.
Read More
Cable Ride at Arthurs Seat
Rise above it all and take in those views with Arthurs Seat Eagle aerial gondola system. A 15 minute trip takes you up from the Base Station in Dromana to the summit of Arthurs Seat. Enjoy the sparkling... waters of the bay and Arthurs Seat State Park from on high. Take your mountain bikes up on the Eagle and ride them through the trees, book a picnic package for the family, or just buy a ticket and enjoy the views over Port Phillip Bay. Return passes are available for a little bit extra and can be used any time same day, so you have plenty of time to explore the many walking trails and Seawinds Gardens before venturing back down. Just for 1 or a party of 8, a nice thing about each gondola is that they're booked for only the members of your group. So you can enjoy a romantic ride just for two, or a comfortable trip just with the fam'. You can even download a happy snap from your cable ride by entering the code on your receipt onto their 'sharepix' site. Enjoy the views with ease and comfort. The Eagle is all inclusive, wheelchair and pram accessible, as well as toddler friendly. And a combination of enclosed and open cabins provide an all-weather experience for passengers.
Read More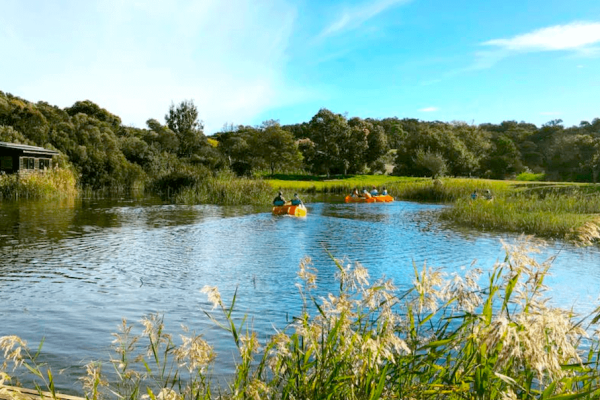 Boneo Discovery Park
Set on 27 acres of wetland, Boneo Discovery Park will take you on a magical journey of discovery with their ANIMALIA sand sculpting exhibition, and entertain you with their mini golf course, mini train... ride, pedal boats on King Lake, bungee trampoline, and more! The games garden with larger than life games make Boneo Park a perfect place to host an unforgettable birthday party. The wooden maze and small hedge maze at Boneo Discovery Park are great for the little ones to get lost in…. but not too lost! Keep an easy eye on your kids from the sidelines as they navigate the smaller mazes, and watch joy and surprise rush over their faces with each twist and turn.
Read More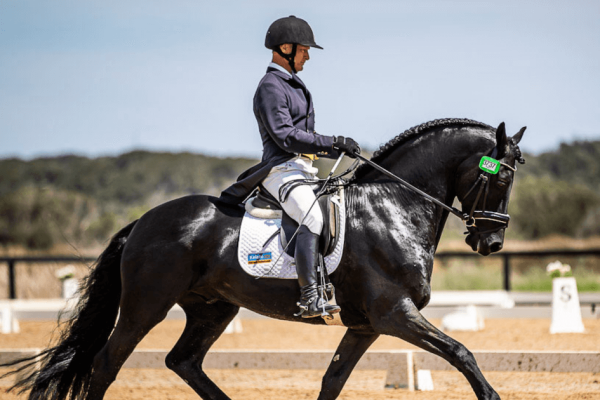 Equestrian Competitions at Boneo Park
Boneo Park is home to one of Australia's leading equestrian facilities that opens its gates free of charge for spectators to enjoy the majesty of dressage, Wessel drilling, and jumping at local, national... and international levels. https://boneopark.com.au
Read More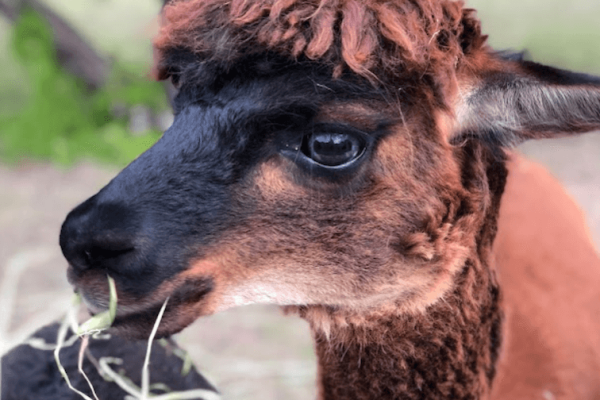 Pero Alpaca Farm
Meet some of the most adorable creatures on the planet at Pero Alpacas Open Farm Days. During April and May you can even say hello to the newborns! Be sure to check out their gift store full of exquisite... Alpaca Wool hand spun and hand knitted products. http://www.peroalpacas.com.au
Read More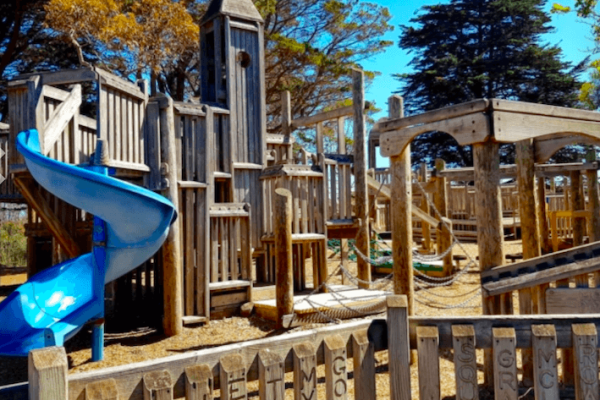 Sorrento Park and Playground
Just up the hill from Sorrento beach is a timber-framed, community-built playground. Its very easy to find, right next to the carpark and on the cusp of Sorrento Park, a botanic garden with spectacular... views from its elevated position above the bay. Plenty of picnic tables and a rotunda, sweeping lawn areas shaded by large trees, BBQ facilities, water tap and public toilets make this a great spot to take the family for the day. https://www.mornpen.vic.gov.au/Activities/Parks-Reserves/Parks-Recreation/Sorrento-Park
Read More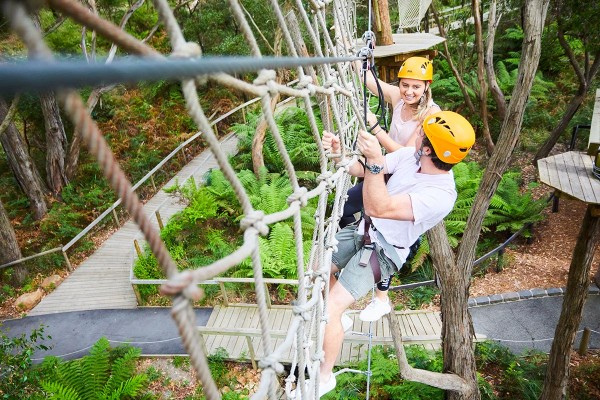 Enchanted Adventure Garden in Arthurs Seat
Test your coordination and daring with a Tree Surfing lesson at Enchanted Adventure Garden. With levels for all ages, you can harness up yourself or watch on as your little one climbs, jumps and swings... while safely connected to a continuous belay system. The Nippers course is open to four and five years old, with a one-on-one assisting adult guiding them through the course. The park also boasts several mazes, tube slides, formal gardens, a cafe and lots of space to run and play.
Read More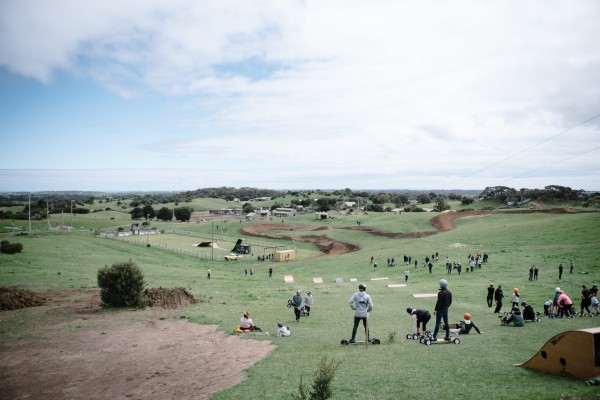 The Ranch in Cape Schanck
Experience the joy and exhilaration of The Ranch in Cape Schanck with horse and pony rides, mountain boarding, adventure parks and camps. For kids aged 18 months to nine years, The Ranch offers pony... rides and an animal nursery experience. From seven years and up, the family can enjoy horse riding lessons from fundamentals up to an introductory level ride on the ocean-view trail. There is plenty on offer for the entire family to enjoy, check out their list of activities via the link.
Read More