Gardens & Bushland Reserves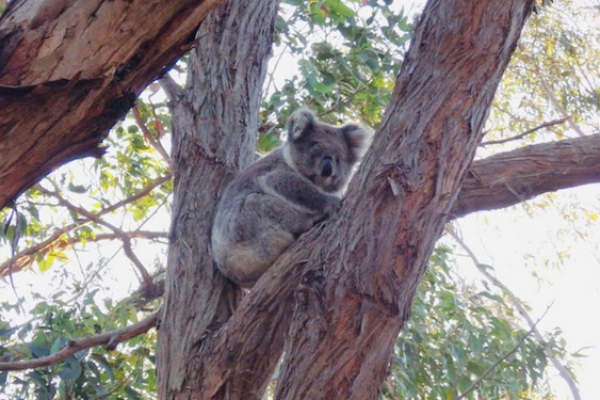 Peninsula Garden Bushland Reserve
Peninsula Garden Bushland Reserve is a meandering natural habitat brimming with native flora and fauna, which can be easily accessed via Jetty Road. The Mornington Peninsula Koala Conservation organises... walks through the reserve where you'll be sure to spot one of Australia's most beloved cuddly tree-huggers and meet some fellow nature enthusiasts along the way.
Read More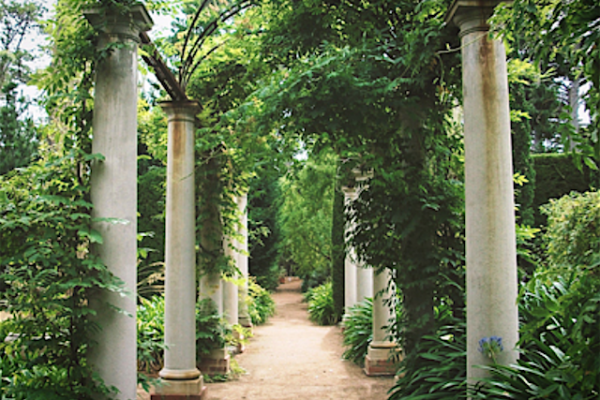 Beleura House & Garden in Mornington
Built in 1863 and now a heritage building, Beleura House & Garden is open to the public for full enjoyment of its spectacular architecture and landscaping, original furnishings from the previous owner,... theatre entrepreneur Sir George Tallis, as well as offering rich historical stories, art collections and intimate concerts from classical music to jazz. To see what this season has on offer or to book a tour at Beleura House visit their site via this link.
Read More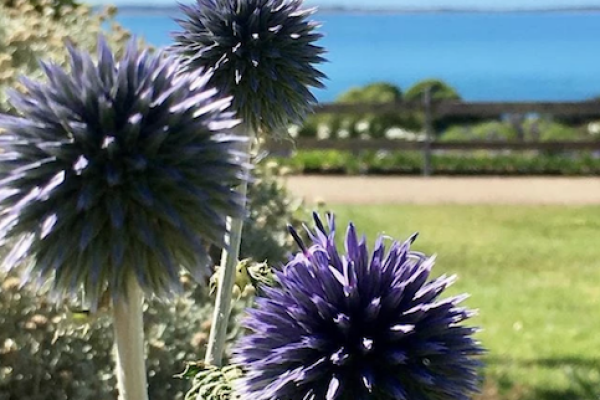 Sustainable Gardens & Plants in Shoreham
Visit the elegant grounds and display gardens of Drought Tolerant Plants in Shoreham perched atop windswept hills with spectacular views of the bay. These beautiful – and of course hardy – display... gardens are arranged to inspire even the most seasoned gardener. Even if you're not designing a garden yourself, the property is well worth the visit simply to enjoy the beautiful array of plants and to maybe pick up a little something for yourself from their nursery.
Read More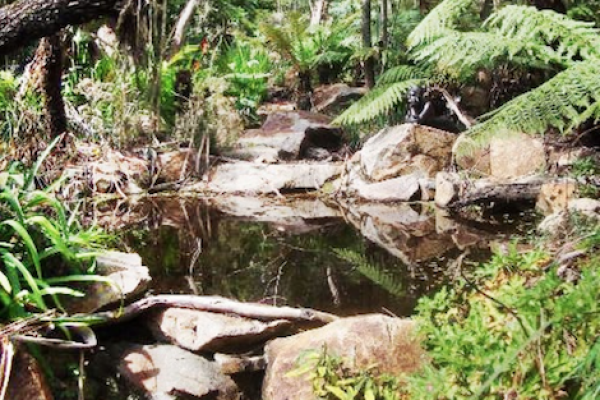 Panorama Garden Estate in Boneo
A veritable paradise for nature lovers, with over 20, 000 plants across 18 gardens replete with lakes, streams and waterfalls, and views galore stretching from Bass Strait to Port Philip Bay. The wildlife... sanctuary of Panorama Estate is home to many furry friends including rare albino kangaroos, emus and miniature goats. For day tours or to buy someone special a gift voucher for an unforgettable experience head to their website here.
Read More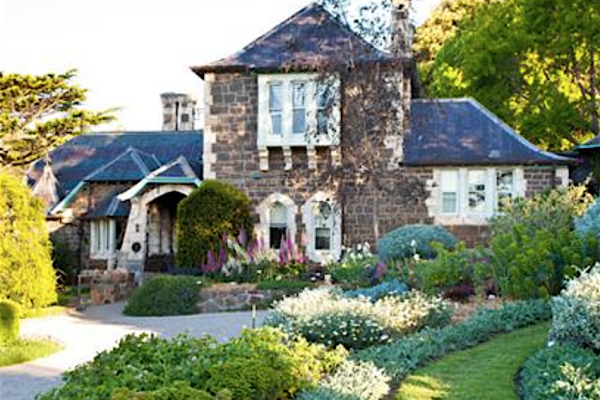 Heronswood
Heronswood is a property of historical significance built in 1864, boasting immaculately kept, sprawling gardens. Their shop is home to Diggers signature heirloom seeds and plants, and their cafe provides... tasty lunches within the house lounges, on the surrounding verandah or al fresco. Sip tea at noon in the shade of the statuesque Moreton Bay Fig, and treat your family and loved ones to any of the organic heirlooms or stunning ornamentals from their nursery – the perfect gift that keeps on giving.
Read More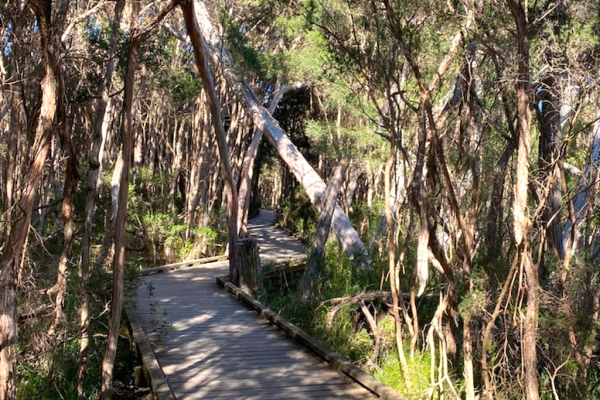 Balcombe Creek Boardwalk in Mt Martha
Home to flora and fauna of various species, the Balcombe Creek Estuary Boardwalk leads you through the nature and tranquil surrounds of the Mt Martha bushland This 5km trek takes approximately 1.5 hours... (more if the little ones are along) and features a barbecue and picnic area for the whole family to enjoy. Minor diversions along the way make for ideal viewing points of the creek, and the perfect backdrop to capture all those family memories. Check out Balcombe Creek Estuary when you stay near Mount Martha.
Read More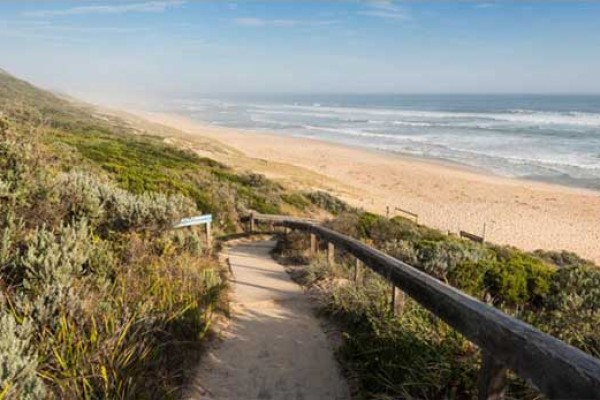 National Parks and Walking Trails
Visit Mornington Peninsula National Park with it's magnificent coastal scenery, historical destinations, meandering coastal walking tracks and many coves and sandy beaches. Visit Parks Victoria for... a complete overview.
Read More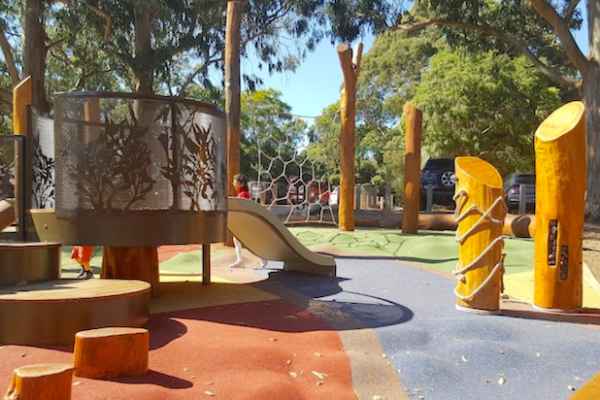 Seawinds Gardens at Arthurs Seat
Spectacular all year round, Seawinds Gardens never disappoints. Autumnal colours burst into the scene; winter is a wonderland with bare birches and willows cloaked in mist against a pine tree backdrop;... springtime heralds new shoots and budding flowers; and of course crisp summer skies render the many shaded spots very inviting. Seawinds is the perfect destination for a BBQ picnic in summer as the climate remains relatively cool at 300m above sea level. With electric BBQ facilities, tables, playspace, toilets, and wheelchair accessibility, the entire family can easily spend a long relaxing day up on the hill. We recommend setting out on a sculpture hunt to find William Ricketts pieces hidden amidst the gardens full of indigenous and exotic plants. Getting there is super convenient, located right next to the carpark off Seawinds Entry Road. The gardens are also a great starting point for the many trail walks in Arthurs Seat National Park.
Read More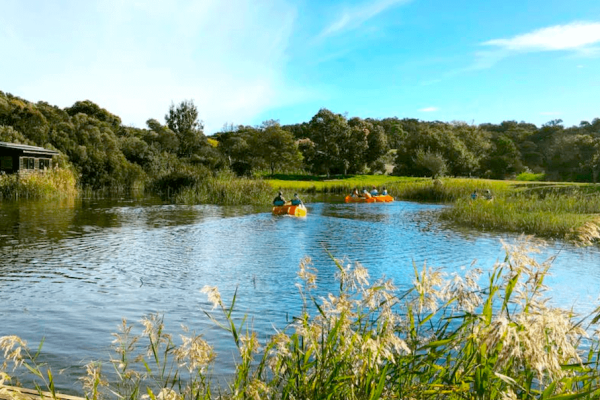 Boneo Discovery Park
Set on 27 acres of wetland, Boneo Discovery Park will take you on a magical journey of discovery with their ANIMALIA sand sculpting exhibition, and entertain you with their mini golf course, mini train... ride, pedal boats on King Lake, bungee trampoline, and more! The games garden with larger than life games make Boneo Park a perfect place to host an unforgettable birthday party. The wooden maze and small hedge maze at Boneo Discovery Park are great for the little ones to get lost in…. but not too lost! Keep an easy eye on your kids from the sidelines as they navigate the smaller mazes, and watch joy and surprise rush over their faces with each twist and turn.
Read More