Not only an iconic beach town, the Mornington Peninsula is also an ever-growing wine region with vineyards and wineries dotted along its coastline and through the hinterlands. With over 200 vineyards and over 50 wineries with cellar doors, the Mornington Peninsula wine region is constantly developing and innovating while remaining elegant and classic.
The region is increasingly becoming recognised as Australia's leading maritime, cool-climate wines producer – Pinot Noir is the area's signature drop, so lovers of red are in luck! Those who prefer white are in just as good hands, with plenty of grape varieties across the Peninsula.
Mornington Peninsula wines offer textures and flavours you'll want to write home about. Wining and dining is the area's bread and butter (or shall we say wine and cheese?). Lovers of fine food and wonderful wines could spend weeks on the MP and still have wineries left to see. Here are 10 of the top wineries (in no particular order) for sitting and sipping when you Go Coastal:
Montalto, Red Hill
Montalto is not only a winery and restaurant, but the outdoor estate also boasts a beloved sculpture trail with 30 permanent sculptures to be discovered. And yes, we mean discovered – many pieces are artfully tucked away amongst vines and greenery and inspire a curious mind.
The menu focuses on produce from the three acres of kitchen gardens. Enjoy the fresh and local menu overlooking the vineyards, in the covered courtyard, or amongst the lush gardens.
As for the wines, Montalto prides itself on a 'Balanced vine physiology and meticulous attention to detail'. Montalto wines are made using fruit from the five family-owned sites across the Mornington Peninsula and result in unique flavours perfect for drinking now or taking to the cellar. You can experience the wines on-site with a meal as part of a tasting or book to go beyond the cellar door.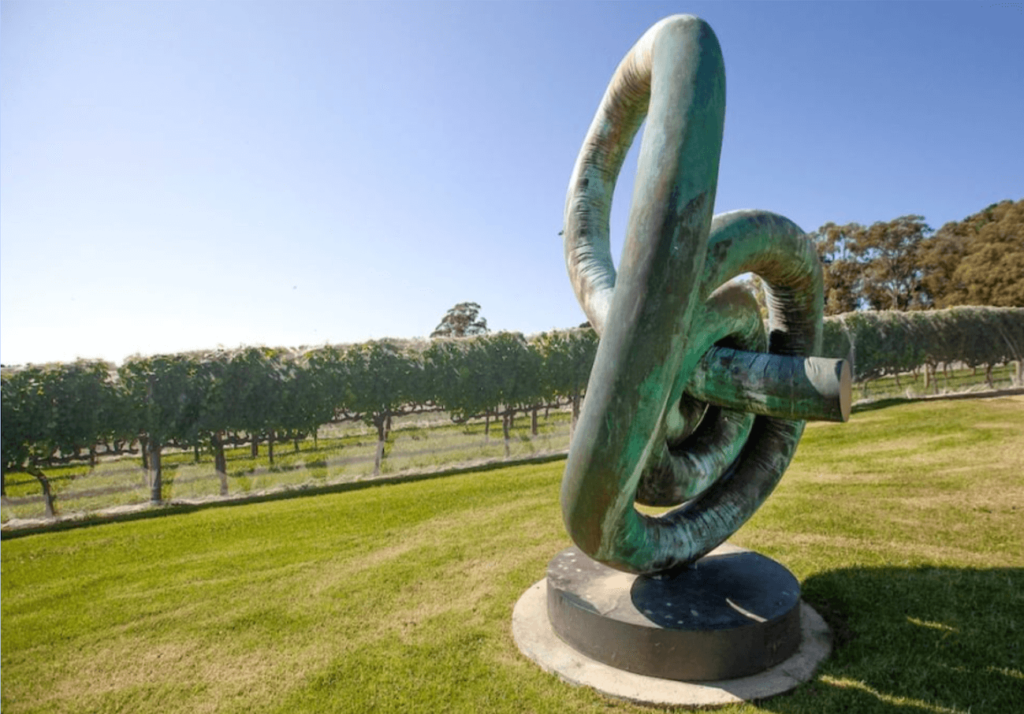 Myrtaceae Winery, Red Hill
Discover the cool-climate wines of the Main Ridge area when you visit Myrtaceae Winery. Book in for a cellar door experience, with tastings conducted in Riedel rolling tasting glassware for a fuller sensory experience.
PS – it's "mer-tay-see".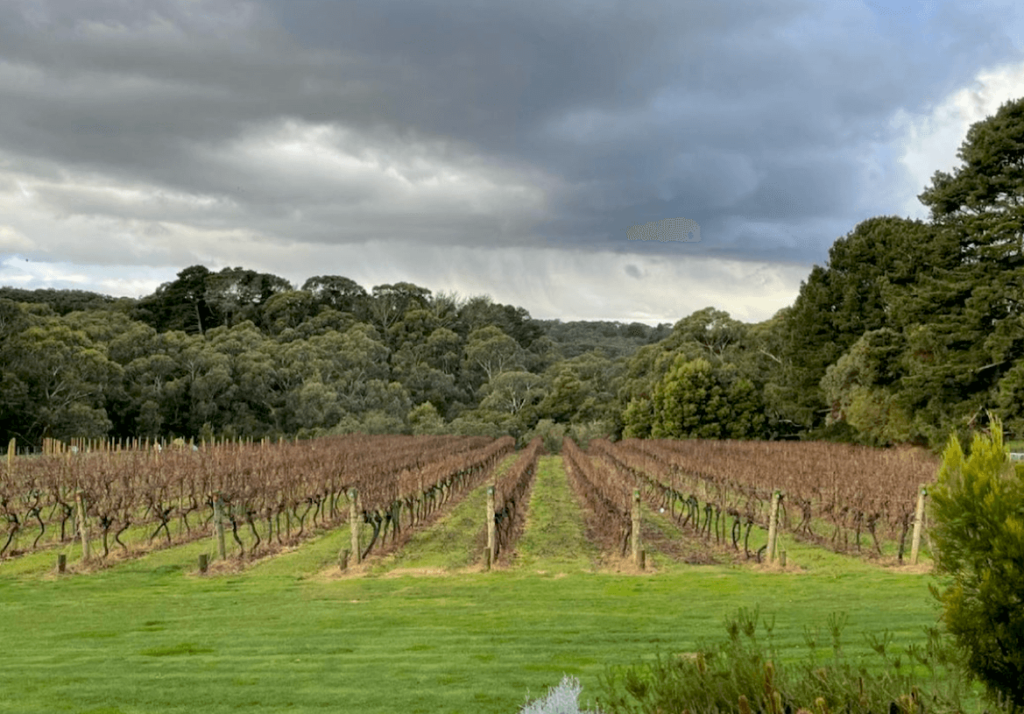 Polperro Wines, Red Hill
In their own words, Polperro specialises in bloody good wine, beautiful culinary expression, sustainable organic farming, curated experiences and earthy sophistication. Their produce farm is certified organic and biodynamic.
Choose from three cellar door experiences with Polperro, one of which is outdoors on the lawn. The vineyard prioritises renewable agriculture, so you can enjoy your wine knowing it's been made with complete respect and care for the earth and the art of wine.
A Polperro dining experience showcases seasonal harvest and organic produce; the menu is described as a true collaboration between winemakers, farmers and chefs. Dine in for lunch from Wednesday to Sunday.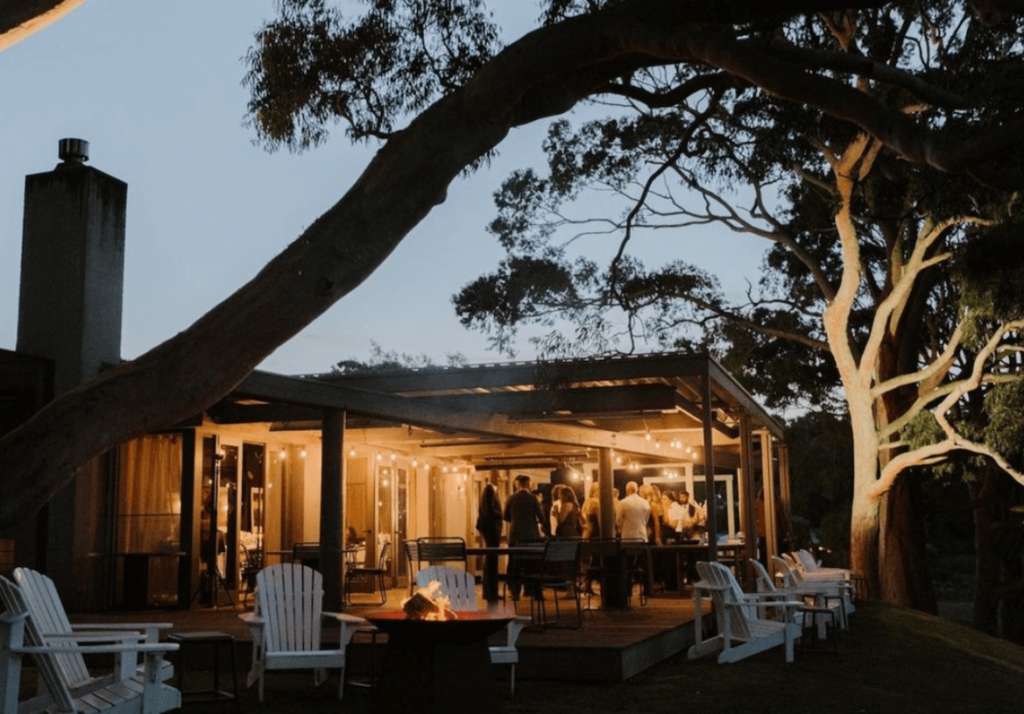 Ten Minutes By Tractor, Main Ridge
Wonderful culinary creations and cool-climate wines are what Ten Minutes By Tractor are all about. This Main Ridge vineyard's diverse landscape provides micro-climates for winemaking. Plus, local ingredients contribute to gourmet degustation menus with plenty of pairings.
With a refined yet understated vibe, you'll enjoy a unique dining or tasting experience at Ten Minutes By Tractor. Since 1997, the estate has been growing in elegance and character, making it well worth a visit for a luxury wine and dine.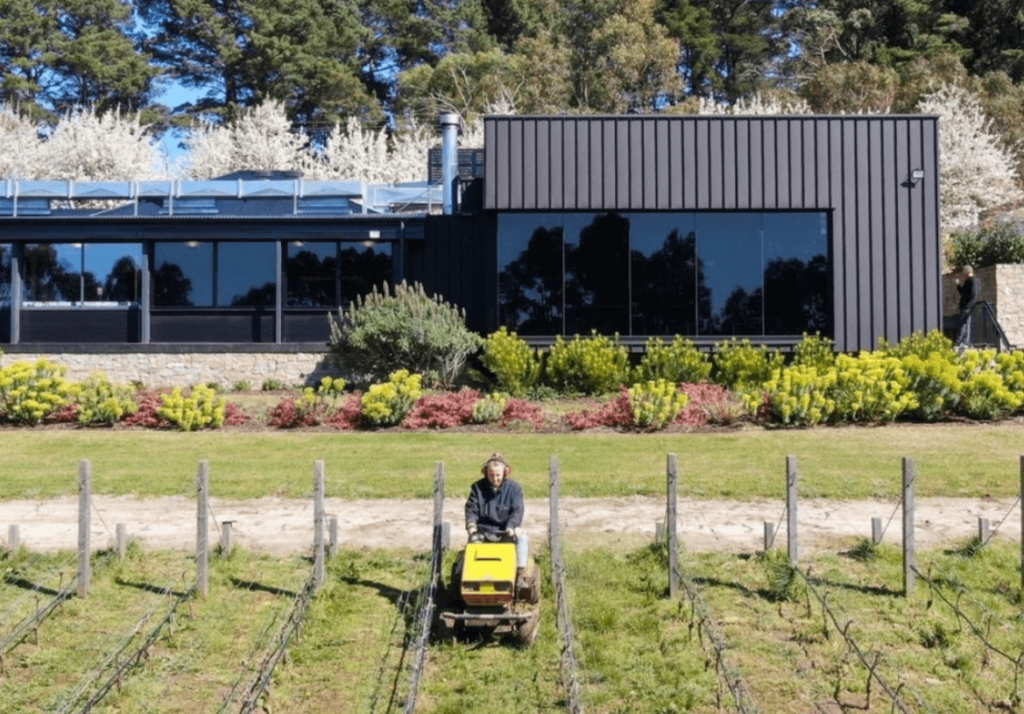 Stonier Wines, Merricks
For lovers of wine red or white, Stonier Wines in Merricks have premium drops for all. Stonier specialises in Pinot Noir and Chardonnay and offers cellar door tastings and picnics on the lawn, plus vineyard explorations.
Come for the wine and stay for the atmosphere as you pick up expert info on regional wine. Stonier is not a dining location, but Stonier can be a unique winery experience as you explore the abundance of good food and wine in the hinterland region.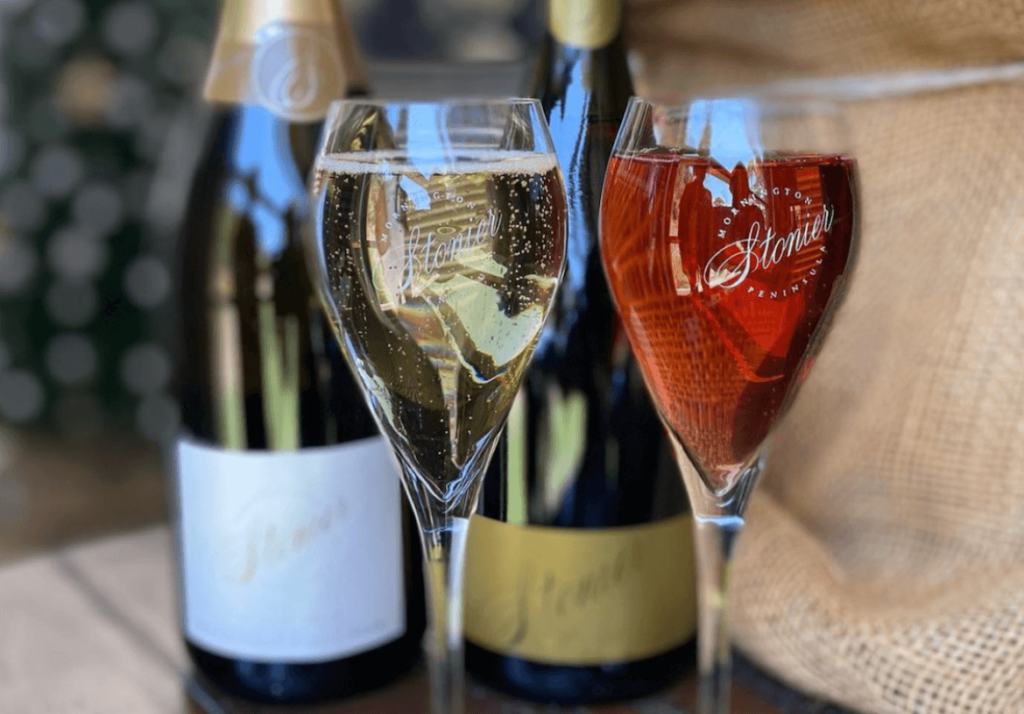 Trofeo Estate, Red Hill
Trofeo Estate is the 'home of terracotta wine' and a restaurant, cellar door and boutique winery in the foothills of Mornington Peninsula hinterland. Owned by Jim and Kathy Manolios, Trofeo (meaning 'trophy' in Italian) has been guided by Jim's biochemistry background to explore new winemaking methods on a mission to create the purest wine, leading them to the use of terracotta barrels for fermenting and maturation.
The seasonal dining menu uses local ingredients to please any palate and is, of course, paired with terracotta wines. The restaurant is headed by hatted chef Steve Davidson, and the kitchen can cater to groups of up to 40 with a booking.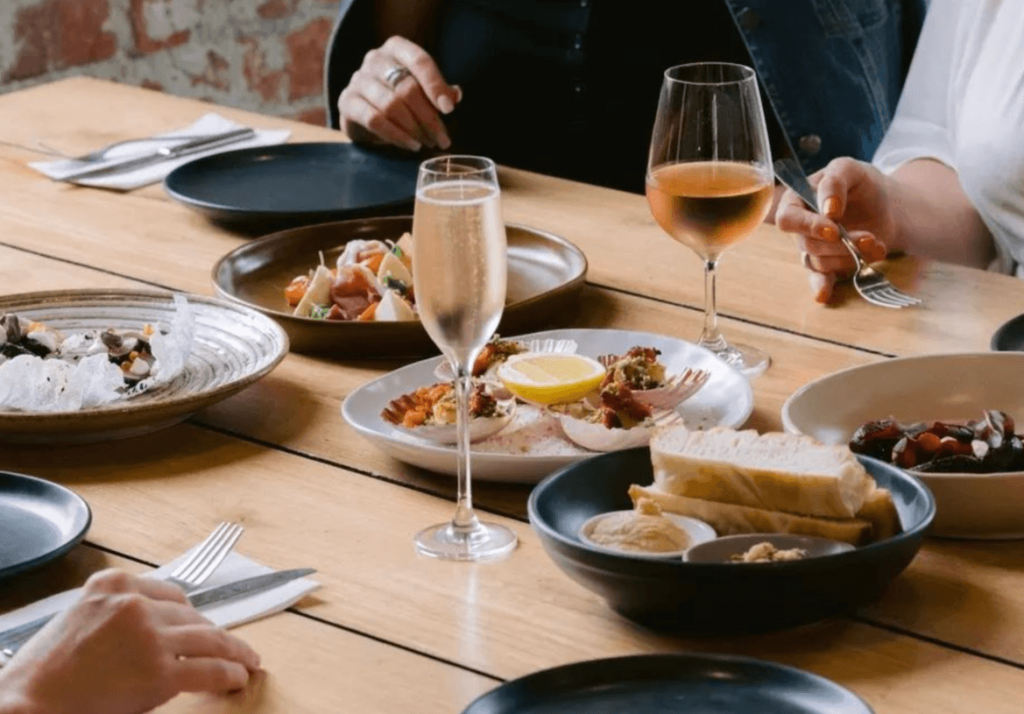 Crittenden Estate, Dromana
With an established portfolio of over 25 wines, Crittenden Estate is one of the Mornington Peninsula's most established wineries. Sip a top-of-the-range Pinot Noir, Chardonnay, or your drop of choice while gazing over lush lawn and lake views.
Book in for the on-site dining experience at Stillwater, owned and operated by local chefs. Groups of up to 12 can enjoy a meal in the private dining gathered around a large table made from recycled timber!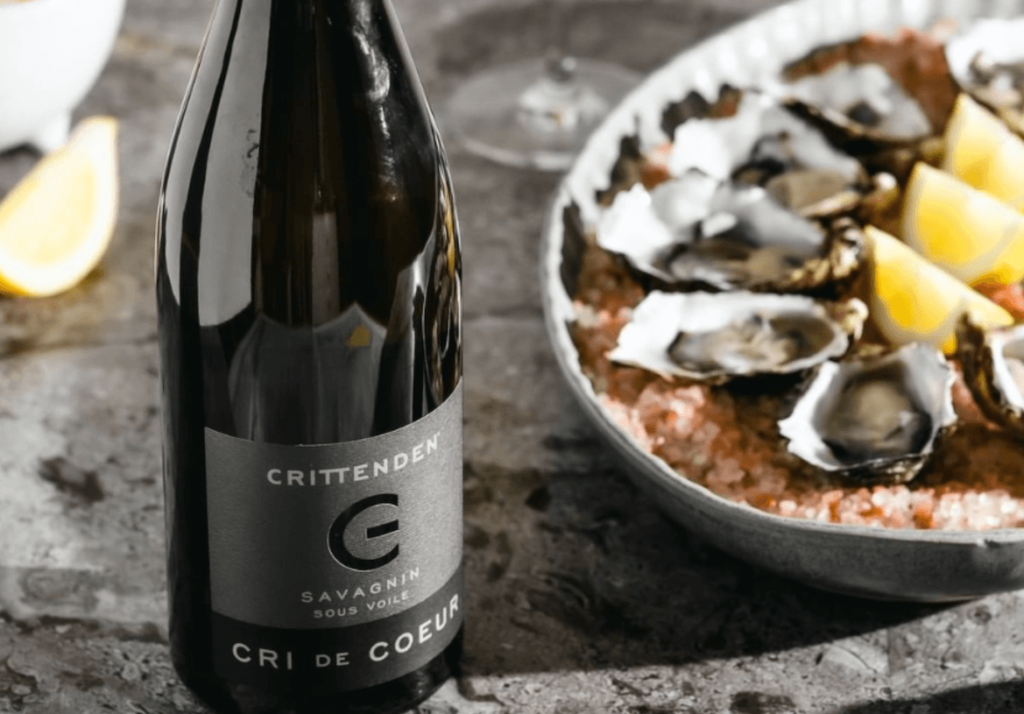 Paringa Estate, Red Hill South
Paringa Estate is unique; in a microclimate like no other, a U-shape trellising system allows vines to thrive with quality air circulation and exposure to the sun. Of the stunning array of Paringa Estate wines, 29 labels – red and white – have won multiple awards each, testament to the excellence of the passionate winemakers.
Since 1999, the Paringa Estate restaurant has been serving locally sourced and seasonal produce with a view of the rolling slopes and beautiful vineyard. The menu seasonally heroes ingredients you may have never had before, like wild sea herbs and saffron milk cap mushrooms.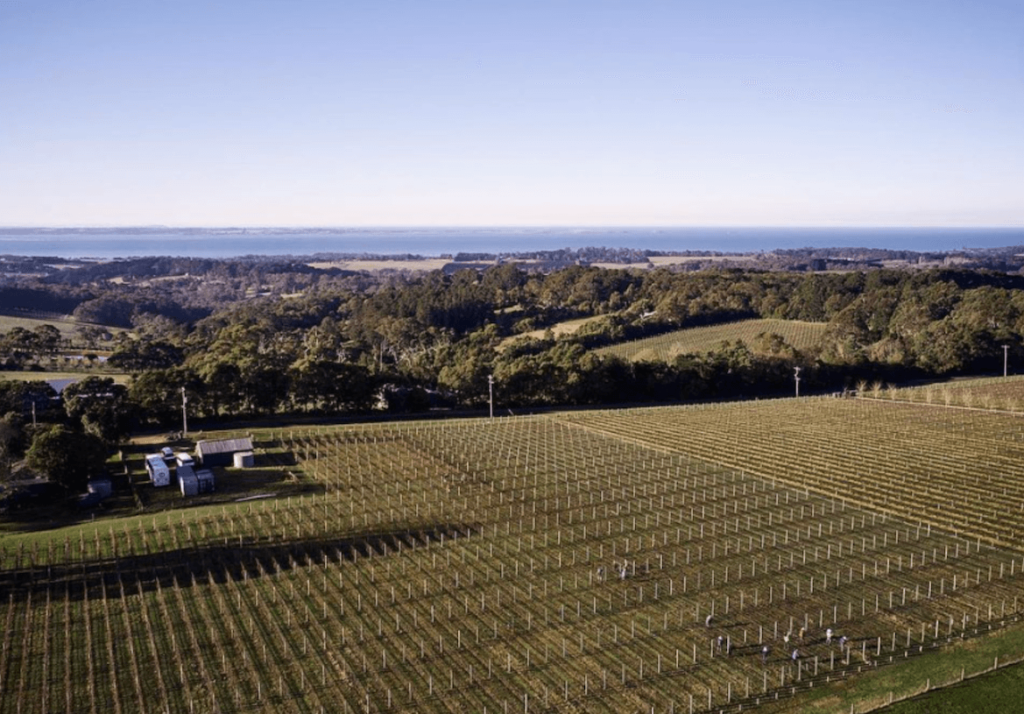 Pt. Leo Estate, Merricks
Pt. Leo Estate is a sprawling outdoors sculpture park, restaurant and winery. The 330 acres of finely landscaped grounds are home to 60 sculptures created by international and Australian artists. Designed to be a gentle walk and not a strenuous trek, the map offers a 1.9km walk and a 3km walk, or a combination of the two.
You can taste a flight of five fine wines at the cellar door for just $10, and this amount is refunded if you purchase a bottle. The wines are a reflection of the cool-climate conditions of the area, with warm days and cool nights adding complexity to the Pinot Noir and cool breezes creating elegant Chardonnay. As of October 2022, the Pt. Leo Restaurant is closed temporarily, but you can still dine in the Pavilion to enjoy a memorable share-style menu.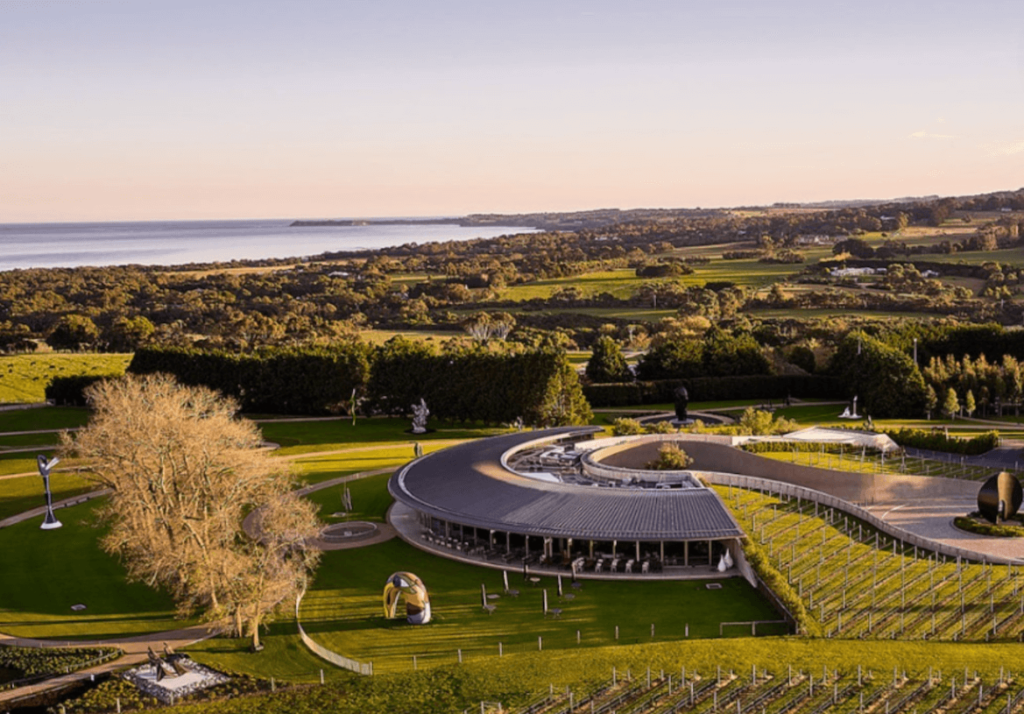 Tallarida, Boneo
In the mid 1980s, Rocco Tallarida purchased property and a farmhouse on Boneo's rich soil to realise his dream – a dream shared by many immigrants of the time – to continue their culture through winemaking. Generations of the Tallarida family have tended to the vineyard, producing award-winning Chardonnay and, more recently, venturing into the area's signature red, Pinot Noir.
Excitingly, after decades of producing, Tallarida is set to open its cellar door in late 2022. Keep an eye on Tallarida to be amongst the first to enjoy their wine, cheese and local produce experience at their cellar door.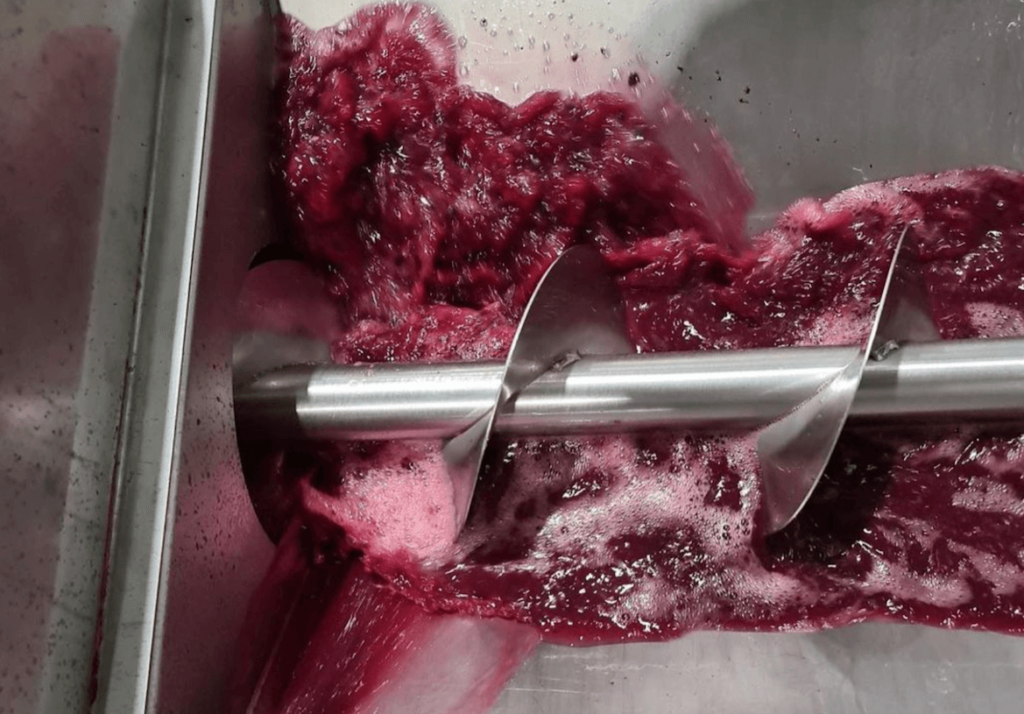 And then some
This list is only 10 of a growing amount of delightful wineries and restaurants throughout the Mornington Peninsula. To stay close to the venues we've listed here, check out our Shoreham homes or just choose your favourite home from our diverse portfolio of holiday homes – the drive into Red Hill is a great way to spend a day, no matter your destination!
If you would rather someone else do the driving, make a day of it with with Shirl – a red leather wearing, chrome casted, '64 fully restored Kombi. There is no cooler way to destination-hop on the Mornington Peninsula. Geoff at Cruisin' the Ninch is a long-standing local who knows the area and all its best locations like the back of his hand.
For $100 per person, Geoff will take you wherever you want to go. Pick up starts as early as 9am and final drop off is at 5:30pm. Either you can map out your adventure or you can let Geoff give you the insider scoop by dropping you off and picking you up at some absolute must-see destinations. To check availability and make a reservation head to the Cruisin' the Ninch website here.