It's summer getaway time! Still deciding where to take the family? Here are five of our top family-friendly homes for your beachside vacation.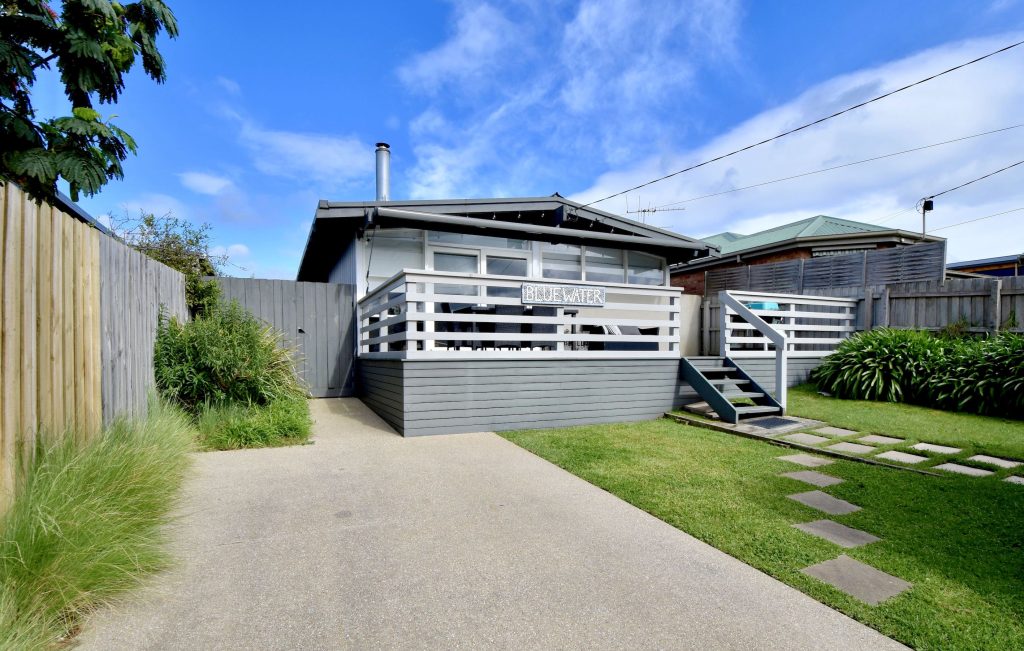 The basics: In Rosebud, 5 guests, 2 bedrooms, 1 bathroom, 2 car spaces

Close to:

200m walk from Rosebud foreshore
A 15-minute walk from Rosebud Plaza shopping centre and main street, which is home to plenty of restaurants and cafes

This home in two words: Cool and breezy

Perks:

Swimming pool in the private yard! Heating for the pool is available from the September school holidays to the end of Easter break (so all through summer).
BBQ
6-seat alfresco dining area
Outdoor lounge
Fireplace
Well-equipped kitchen
Reverse-cycle air conditioning
Open-plan living space
Firelighters and enough kindling to start a fire provided (as long as it's safe to do so!)
Portacot with linen available at no extra charge

Why rent Blue Water Beach House?

The private yard with a heated pool is perfect for uninterrupted family time. Those who aren't swimming can stretch out on the outdoor lounge or fire up the BBQ. The alfresco dining area can be home to your family dinners or morning cups of coffee.

Feel like a swim in the real thing? You can walk to the bay in a matter of minutes. Indoors, the air conditioning will keep you cool, while the open-plan design helps keep the family connected.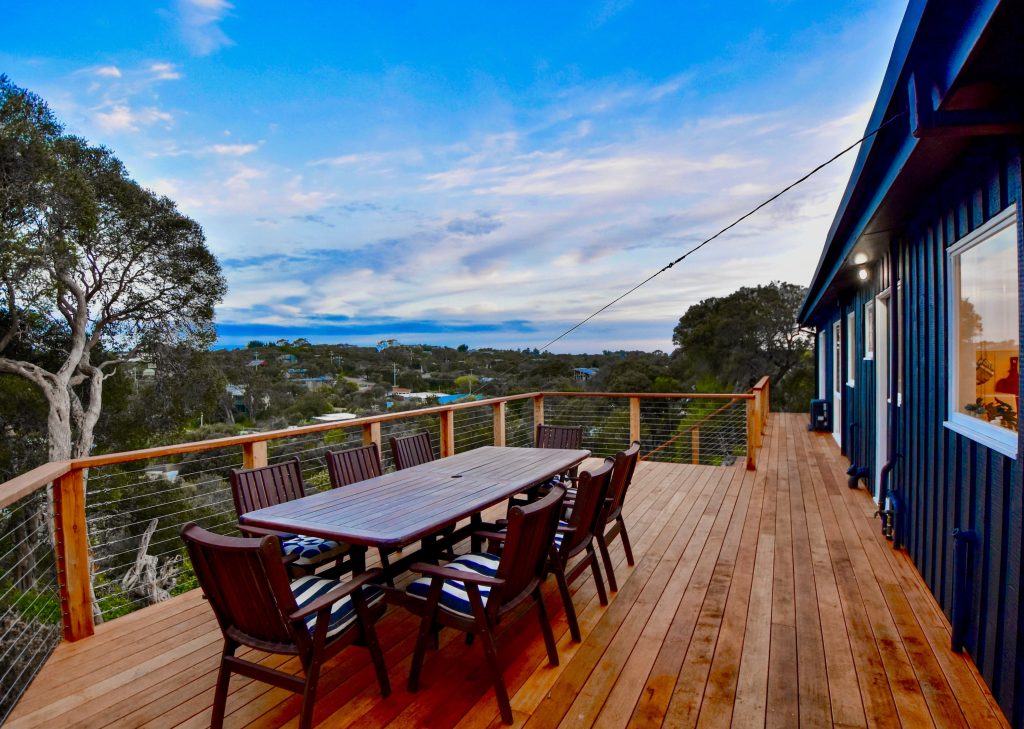 The basics: In Rye, 6 guests, 3 bedrooms, 1 bathroom, 4 car spaces
Close to:
25-minute walk or a short drive to the Bass Strait ocean or Port Phillip bay
French reserve, great for a quick walk or picnic
16th beach (our favourite)
Peninsula pantry cafe (a local gem)
Penni Ave distillery (att: vodka lovers)
This home in two words: Peaceful and scenic
Perks:
Expansive balcony with hilltop views
Alfresco dining on the balcony
Jacuzzi
Air conditioning
Office space with desk
Large bedrooms
Why rent Sunset Hill Beach House?
This treetop retreat looks over stunning greenery. This luxury cabin is inspired by Scandinavian style and creates a chic Australian beach escape. Hopefully, you and your family can take a break here in Rye, but if anyone does need to study or work, the office space is a comfortable place to do so.
Oh, and there's a jacuzzi, so that sells itself, right?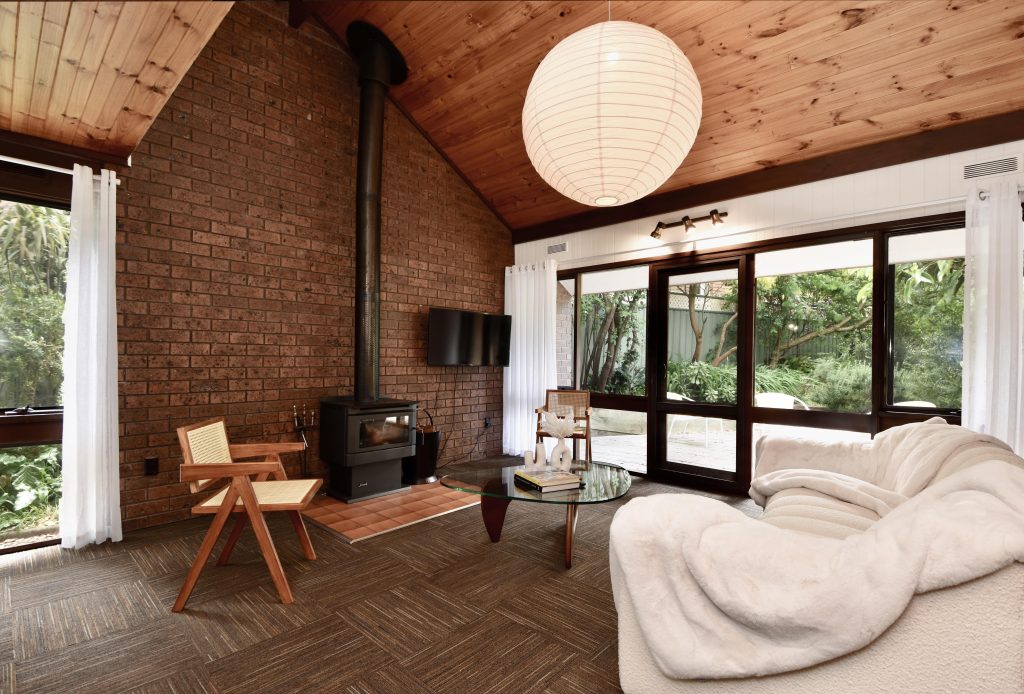 The basics: In Rye, 6 guests, 3 bedrooms, 2 bathrooms, 3 car spaces
Close to:
3-minute drive to Rye foreshore
Peninsula Hot Springs and Alba Thermal Springs nearby
Golf courses
This home in two words: Comfortable and character
Perks:
Quiet street but still a short drive to the shops and restaurants
BBQ area
Patio seating
Beautiful mature garden
Espresso machine
Fully-equipped kitchen
Breakfast bench
Dining servery
Retro design
Wall heater and fireplace in living room
Air conditioning and mezzanine in master bedroom
Why rent Valley Lodge Beach House?
The mid-century style modern furniture and retro design of this home provide a welcoming and different environment for your holiday (unless your home has a very specific decor). Super close to some of Rye's most popular activities, you're close to thermal springs, golf courses, and so much natural beauty – yet the home is quiet and quaint.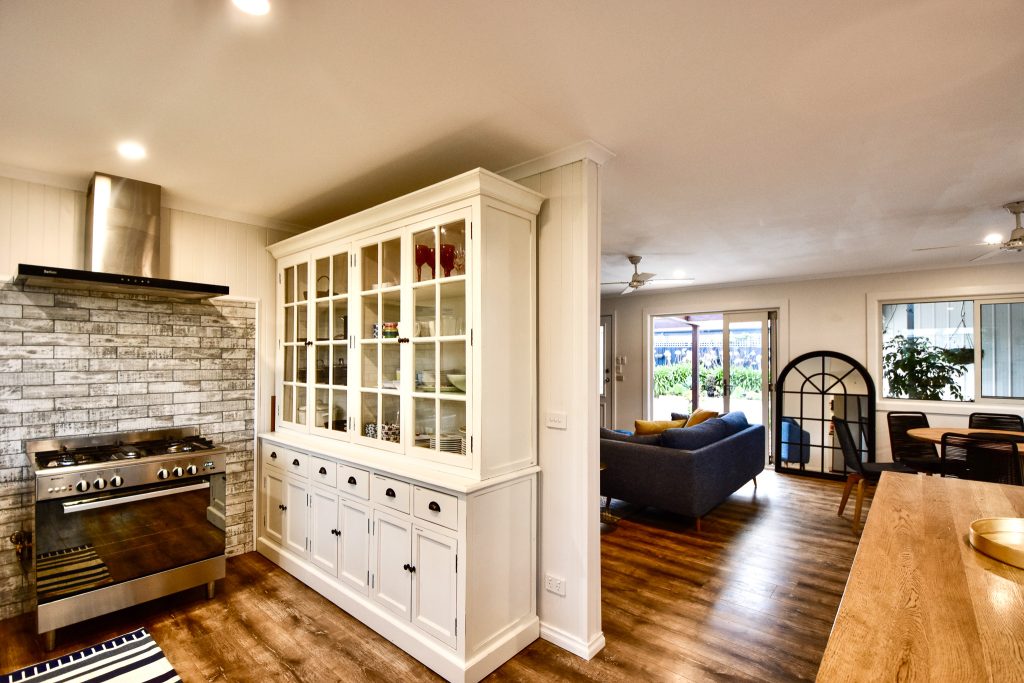 The basics:
In Blairgowrie, 6 guests, 3 bedrooms, 1 bathroom, 3 car spaces
Close to:
800m walk from bay and ocean beach
This home in two words: Lush and entertaining
Perks:
Tall gate for privacy
Sheltered alfresco area
Fire pit
Table tennis area
Bluetooth sound system in living space
Open plan design
Ceiling fans
Air conditioner
Heater
Zero Co sustainable body and home cleaning products provided
Bottle of complimentary sparkling wine
Coffee machine
Games shed
Dishwasher
Living area has tri-fold glass doors that open the space into the shaded pergola outdoor dining area
Why rent Blairgowrie Beach Cottage?
This home is surrounded by lush landscaping with a tropical flair. Wherever you look, there'll be greenery and bursts of colour, really helping you relax into holiday mode. Your private garden is less than 1km from both bay and ocean beaches, so you've got the green and blue of nature all around you.
There's something entertaining for the whole family here; the table tennis area and games shed can provide hours of fun. The chic kitchen and dining area and the sheltered alfresco dining area mean you can enjoy a family meal rain or shine.
Stocked with Zero Co body and cleaning products, you can also enjoy a more sustainable holiday here.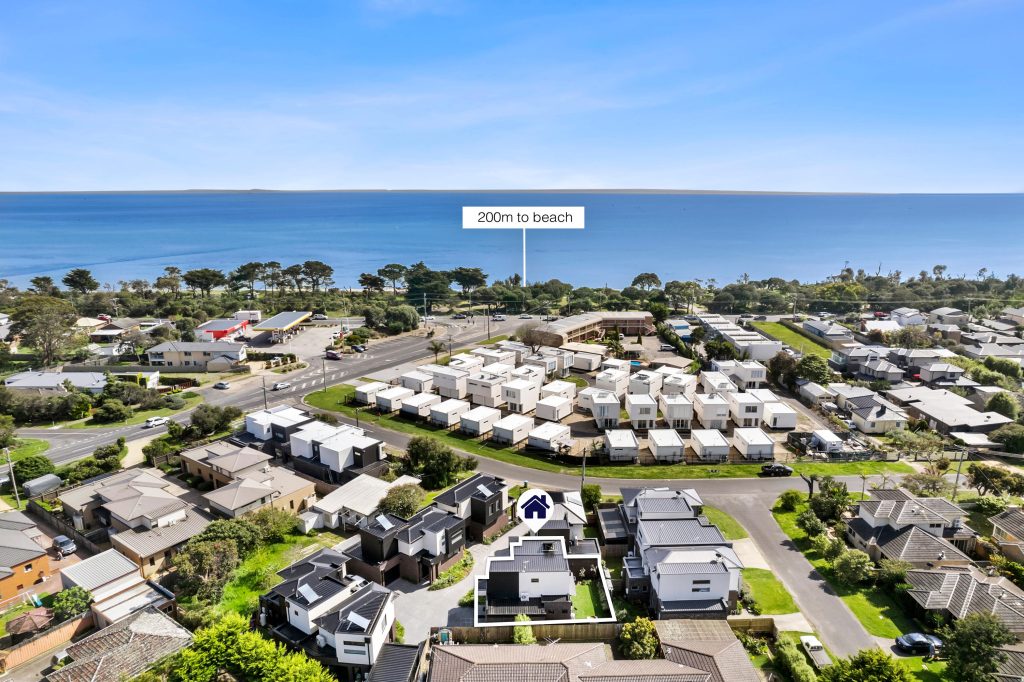 The basics:
In Tootgarook, 6 guests, 3 bedrooms, 2 bathrooms, 2 car spaces
Close to:
Just a block away from Tootgarook beach
5-minute drive or 30-minute stroll to Rosebud Plaza shopping centre and main street with bakery, butcher, restaurants, cafes and more
This home in two words: Welcoming and relaxing
Perks:
Two storeys
Just a block from the beach
Master bedroom with ensuite
All bedrooms on first floor
Fire pit
Backyard with retractable awning
Open-plan design
Modern style, very comfortable
Very plush sofas
Fully equipped kitchen
Why rent Shimmering Sands?
This home begs you to relax. The plush sofas and backyard awning set you up for comfort indoors or out. Just a block from the beach, you could get there with your eyes closed (though please don't try). Forgot your book back home? No worries, dash back to grab it to spend the arvo reading on the sand.
Ready to book your family beach holiday?
If you're interested in any of these properties, you can check their availability on our availability map. Or, check out more from our diverse holiday homes to find what you're looking for here.