Located on the stunning Mornington Peninsula in Victoria, Australia, Rosebud is not just known for its picturesque beaches and beautiful holiday location but also its vibrant culinary scene from Middle Eastern to Italian cuisine options.
Whether you're a local resident or a tourist exploring this charming coastal town, from day to night,  you'll find a plethora of dining options full of amazing food to tantalise your taste buds. Find our list of the best places to eat in Rosebud or near Rosebud below. 
Pier Cafe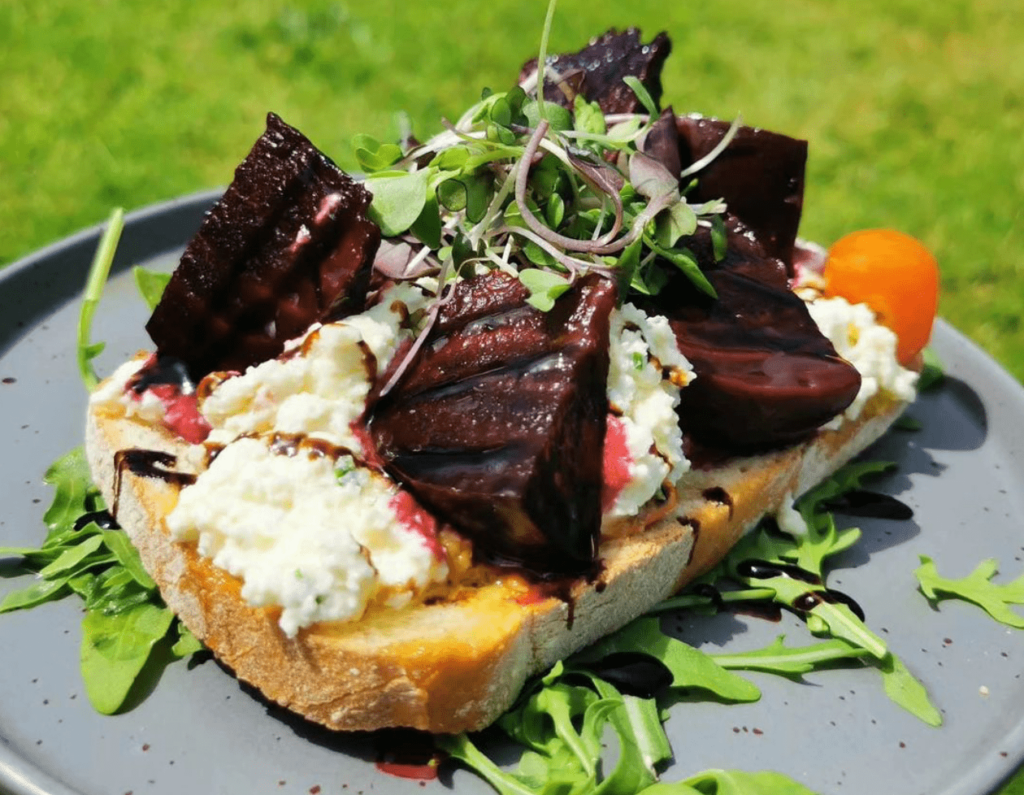 If you're looking for a dining spot with stunning waterfront views, the Rosebud Pier Cafe is the place to be. Overlooking Port Phillip Bay, this café offers a diverse menu featuring tasty seafood, burgers, and classic Australian breakfast options. It's an ideal place to relax and enjoy a meal while watching the waves roll in.
The Milbri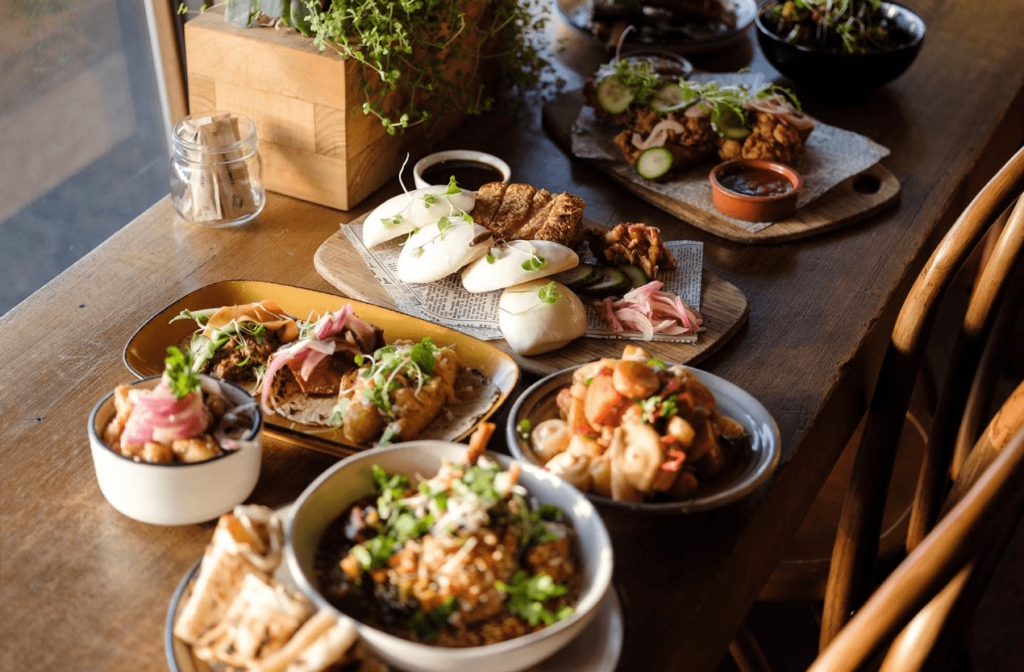 The Milbri brings together an array of flavours inspired by Latin America and South East Asia. The menu follows a 'hawker' style concept, featuring dishes meant for sharing or enjoying individually.
Located on Pt Nepean Road in Rosebud, The Milbri serves as both a lunch and dinner destination, with a strong focus on its well-stocked bar, offering late-night options for patrons.
Flinders Hotel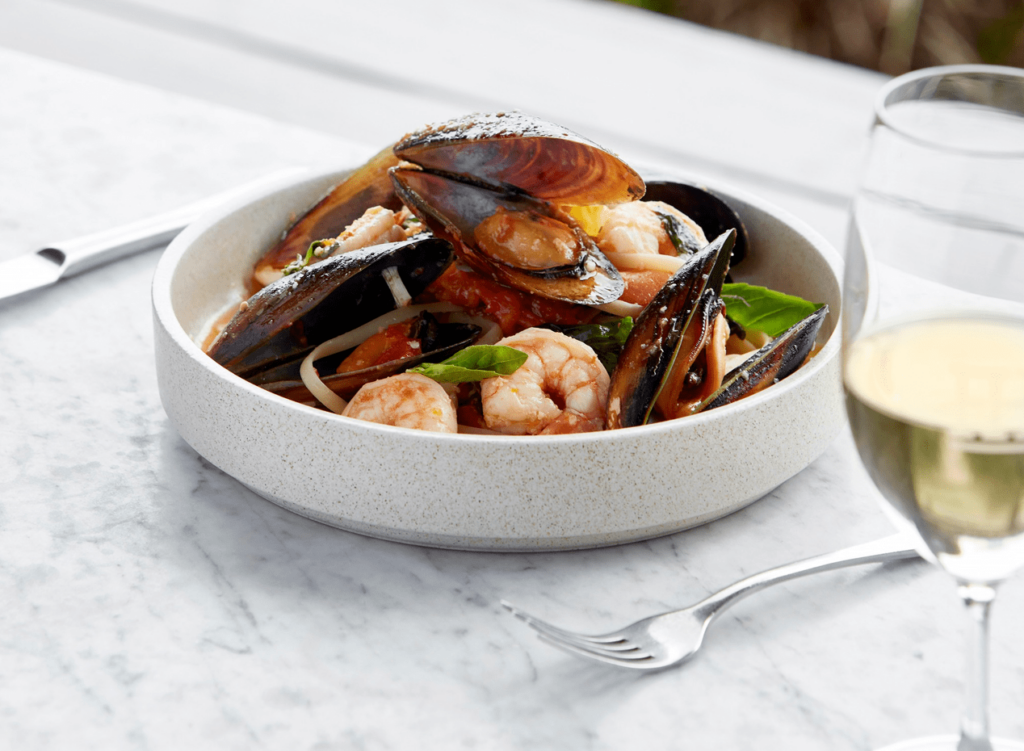 While technically not in Rosebud, the Flinders Hotel is a short drive away and well worth the trip. This historic hotel offers a range of dining experiences, from the casual bistro to the more formal dining room.
The menu features a fusion of modern and traditional Australian dishes, with an emphasis on fresh, seasonal ingredients. Don't miss the opportunity to explore the charming village of Flinders before or after your meal.
Hickinbotham of Dromana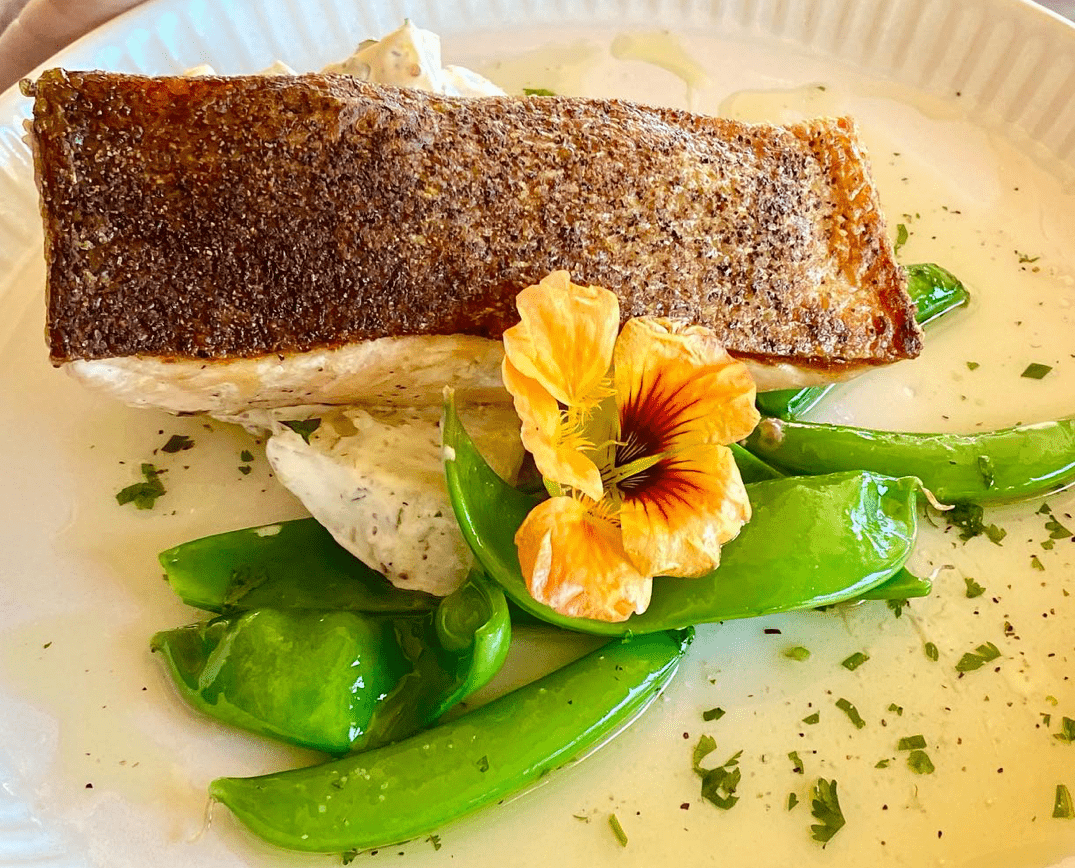 Nestled among rolling vineyards, Hickinbotham of Dromana offers a unique dining experience, just a short drive from the coastal town of Rosebud. This restaurant is renowned for its delectable modern Australian meals with a focus on locally sourced ingredients.
The menu features dishes like succulent roasted beef, lovely fresh seafood, and vegetarian delights. Pair your meal with a glass of their excellent Mornington Peninsula wine for a truly unforgettable dining experience.
Jetty Road Brewery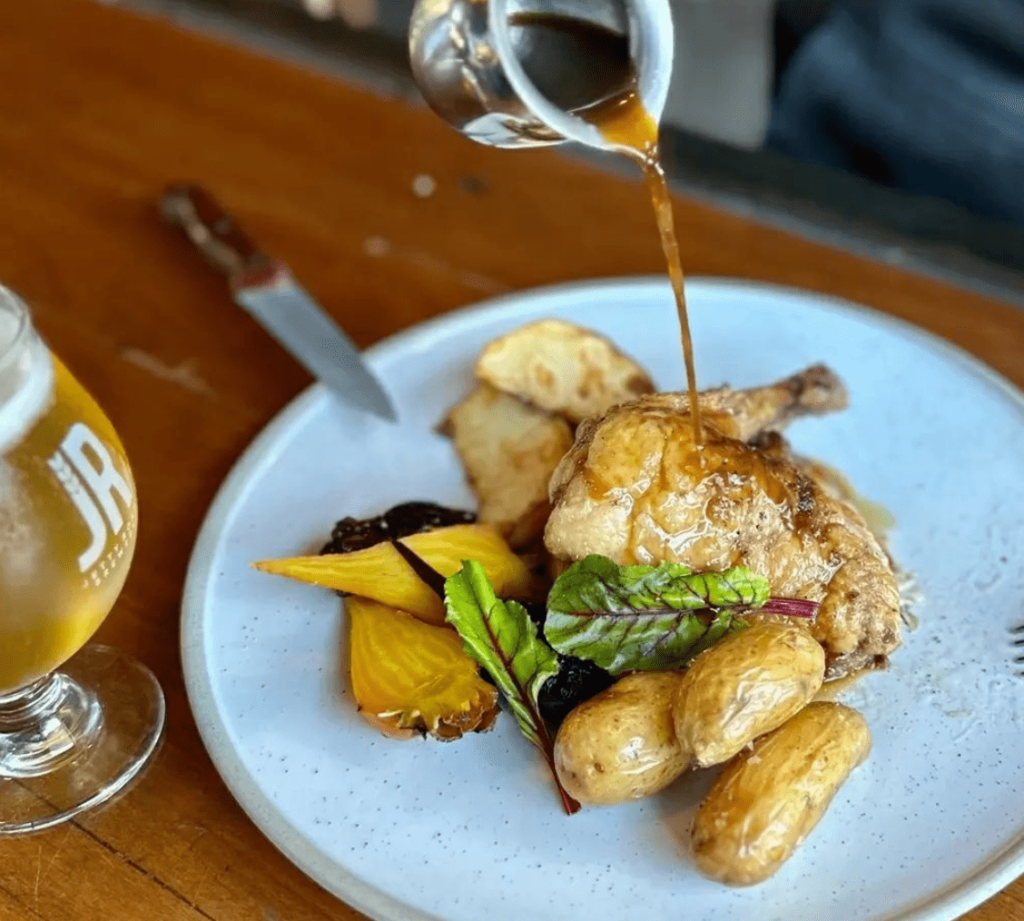 If you're a fan of craft beer and hearty pub food, Jetty Road Brewery is a great choice. Located near the Dromana foreshore, this brewery offers a range of craft beers brewed on-site, along with a menu that includes burgers, pizza, and shareable plates. It's a fantastic spot to relax with friends and enjoy the laid-back atmosphere, feeling like you're on holiday in your own backyard.
Blue Mini Cafe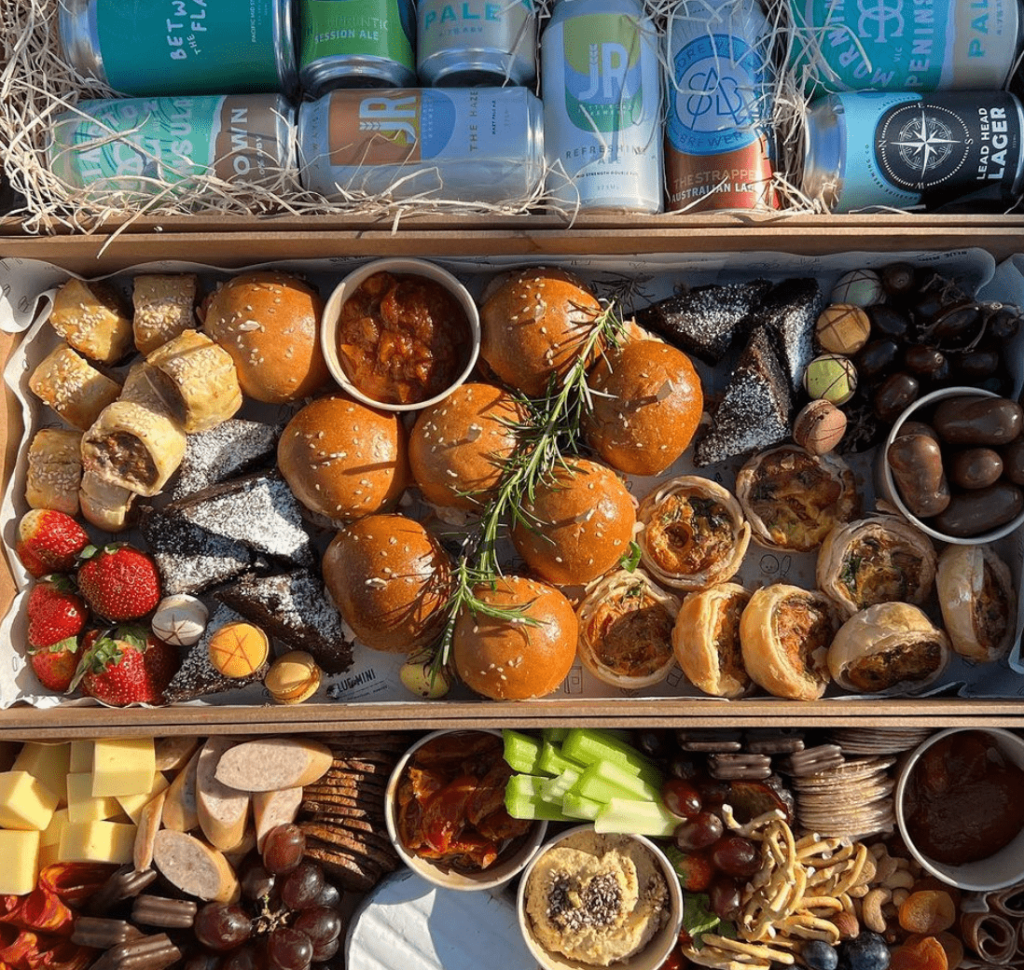 Blue Mini Cafe is a charming and eclectic cafe that's perfect for a relaxed brunch or long lunch in Capel Sound. With their spectacular hampers and grazing boxes, like the one featured above, you can be a sure-fire party favourite at the next event you're headed to! The eat in menu features a mix of Australian and international flavours, with excellent coffee and plenty of vegetarian and gluten-free options. The cafe's colourful decor and friendly staff create a welcoming atmosphere that's sure to brighten your day.
Alatonero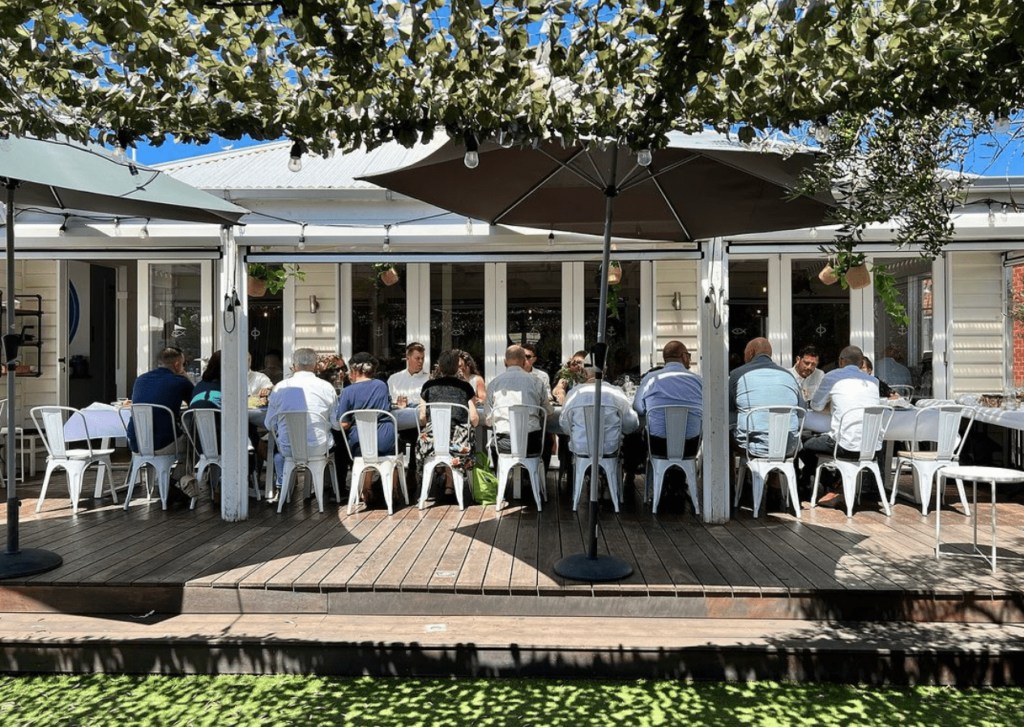 For those craving Mediterranean flavours, Alatonero is a hidden gem in McCrae. This modern Greek restaurant offers a menu filled with traditional dishes prepared with a contemporary twist. From mezze platters to slow-cooked lamb, the flavours are authentic and satisfying.
Rosebud Beach Hotel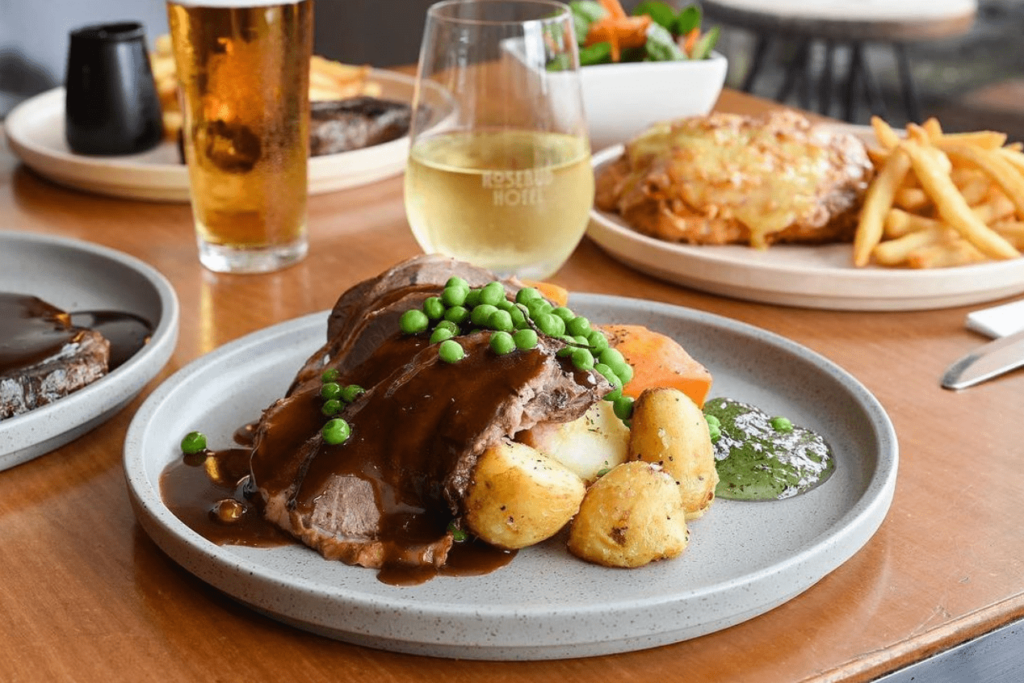 If you're after a relaxed pub meal with a view, the Rosebud Beach Hotel is a classic choice. Located right by the beach, it's a great place to enjoy delicious food, a cold drink and some classic pub fare like fish and chips or a hearty steak.
Baro in Rosebud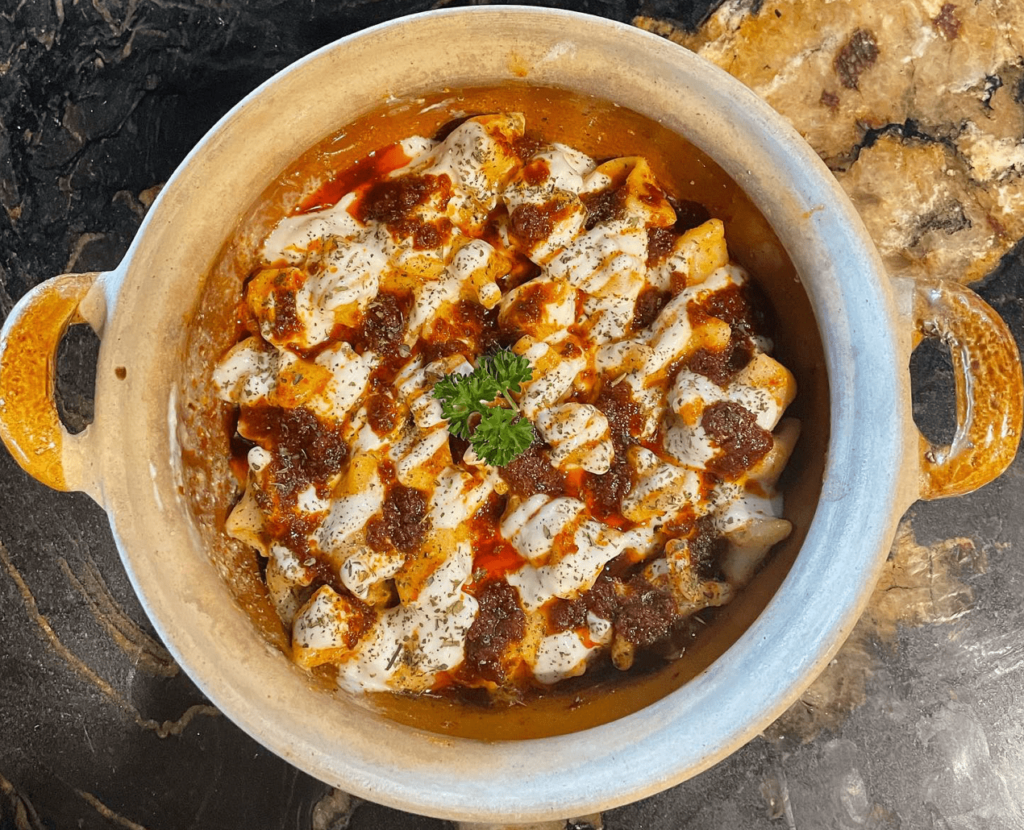 Step inside and experience the warm and inviting atmosphere of Baro Restaurant, located on Point Nepean Road in Rosebud. This renowned dining spot on the Mornington Peninsula derives its name from the Turkish word for 'mate,' and that's precisely how you'll be treated when you take a seat and witness your meal sizzling on the prominent charcoal fire pit.
Ten Minutes by Tractor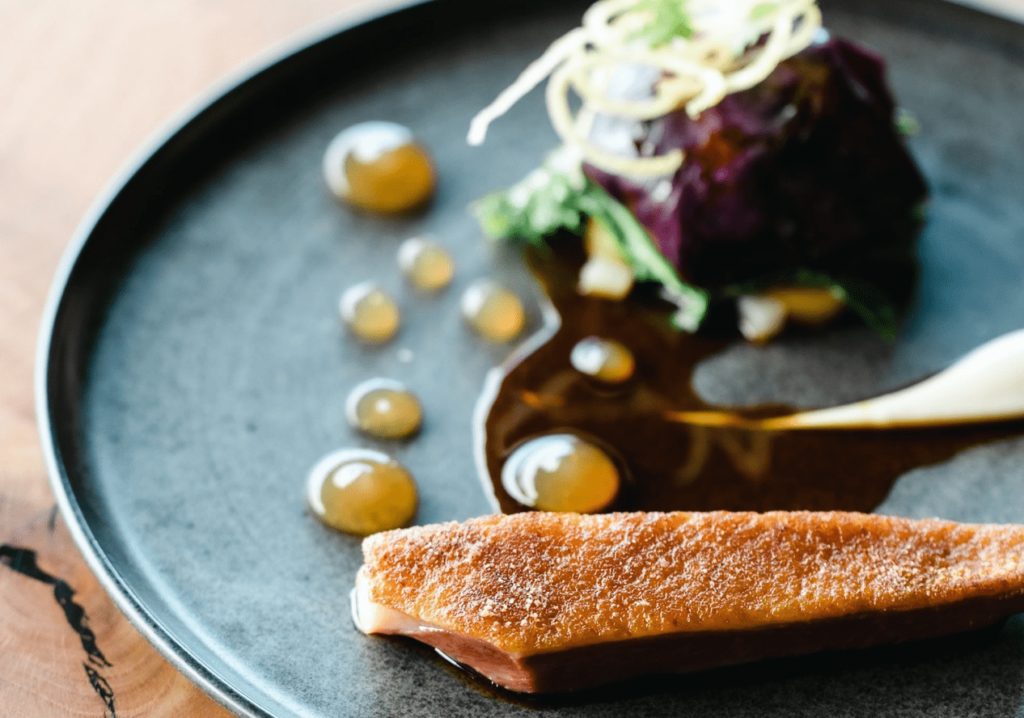 For a high-quality fine dining experience in the heart of the Mornington Peninsula, Ten Minutes by Tractor is a culinary gem and definitely worth the drive. This Michelin-star restaurant is known for its elegant ambience, great service, and a menu that showcases the region's finest seasonal produce.
The talented chefs create innovative and artfully presented dishes that delight both the eyes and the palate. With an extensive wine list featuring some of the best local wineries and international selections, Ten Minutes by Tractor promises a dining experience like no other.
Whether it's a holiday, a special occasion, or you simply want to indulge in exceptional cuisine, this restaurant is the epitome of fine dining in Main Ridge. Be sure to make a reservation to secure your place at this foodie's paradise.
Discover Popular Restaurants in Rosebud
The best restaurants in Rosebud, Victoria, offer a diverse culinary landscape that caters to every palate. Whether you're in the mood for seafood with a view, Chinese comfort food, or innovative Mexican cuisine, you'll find it in this charming coastal town, a perfect holiday destination. No matter where you go, you'll find great food in a beautiful location.
So, the next time you find yourself in Rosebud, Rye, Main Ridge, Red Hill South or Capel Sound, be sure to embark on a culinary adventure and explore these fantastic restaurants.