Why get married on the Mornington Peninsula?
With alpine landscape, native bush, ocean beaches and foreshores every which way, the Mornington Peninsula offers scenic wedding locations no matter if you're more into seas or trees. There are plenty of wedding venues, from vineyards to chapels and cafes.
For Victorians, the Mornington Peninsula is that happy medium between a destination wedding and no one needing to buy a plane ticket. For anyone travelling further, they'll be happily ticking off a must-visit holiday destination.
The natural beauty of the Mornington Peninsula will make a stunning backdrop for your wedding photos, not to mention a beautiful atmosphere for your ceremony. If your guests are making a holiday out of it, there are heaps of activities for them to enjoy in the areas, from bushwalks to spa treatments or surf lessons.
What to consider when choosing your location
Permits and costs
The Mornington Peninsula Shire can help you with wedding permits for parks and open spaces. Permit prices change throughout the year:
Low season (May 1 to September 30) – $250
High Season (October 1 to April 30) – $375
If you're considering a back beach wedding, contact Parks Victoria. Getting married next to the ocean is super memorable (not to mention no need to buy wedding shoes…). Western Port Bay and some other areas may have different Committees of Management which you can see on this map:
Open-space considerations
When getting married in an open, outdoor space, there are a few restrictions you should know beforehand.
Large umbrellas weighted down are permitted. Marquees and other temporary structures are not.
Confetti, rice, petals, or similar materials are not allowed as they can impact the ecosystem and local animals.
Chairs are okay – up to 20. You can also have one arch.
You can weigh down – not peg – two bali flags to mark your ceremony area.
Alcohol cannot be served in an alcohol exclusion zone, so check that ahead of time!
You cannot reserve a car park.
You cannot cordon off public space.
---
Alpine locations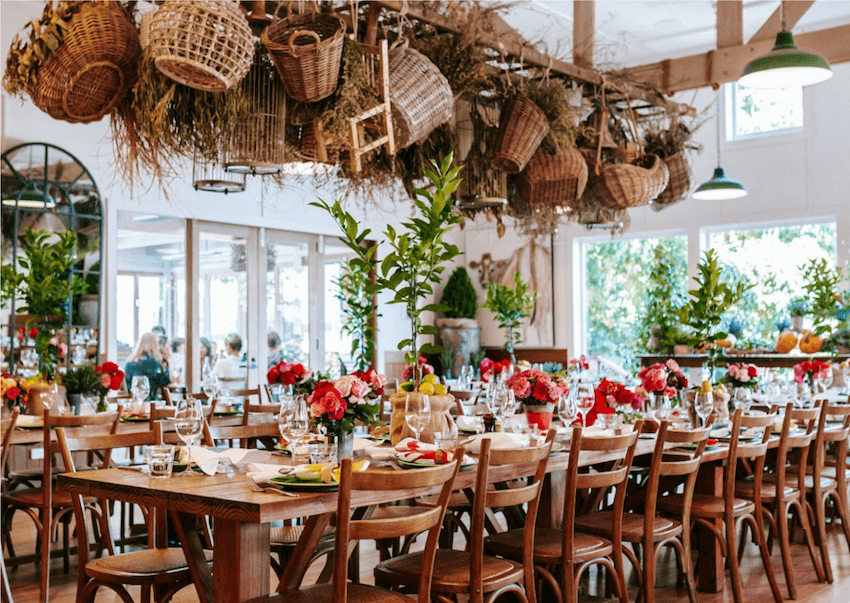 Not only does the Mornington Peninsula offer ocean, foreshore and park weddings, but the alpine region puts more rustic and mountain-esque landscapes on the table. Red Hill and Merricks are quaint, picture-perfect and popular locations for ceremonies.
If you're considering an Alpine wedding, check out Merricks General Store, The Epicurean Red Hill or Polperro.
---
Beach locations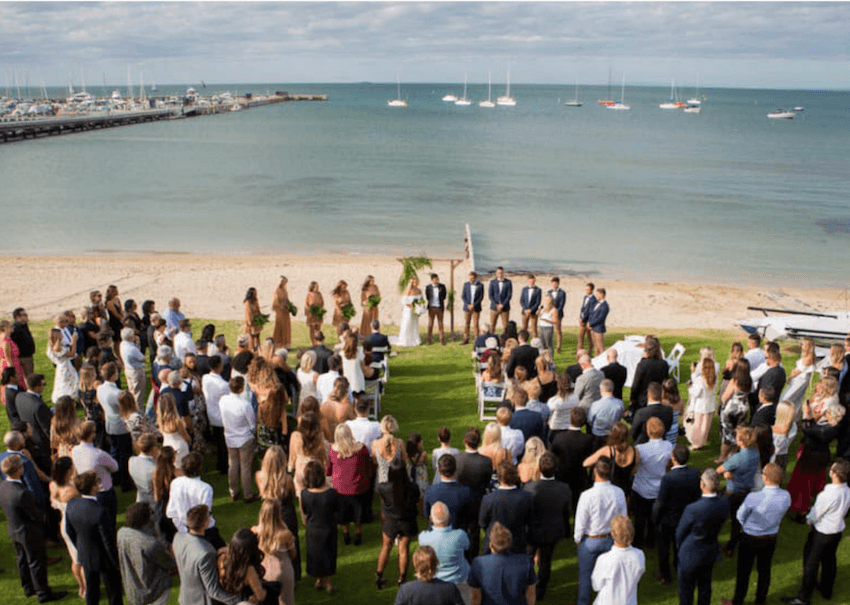 A shire permit can set you up for an outdoor beach wedding, but if you're looking for an indoor option, plenty of beach-y venues offer stunning services.
If you're keen on an indoor, beach-front wedding, consider All Smiles Sorrento Ocean Beach or the Blairgowrie Yacht Squadron.
---
Vineyard locations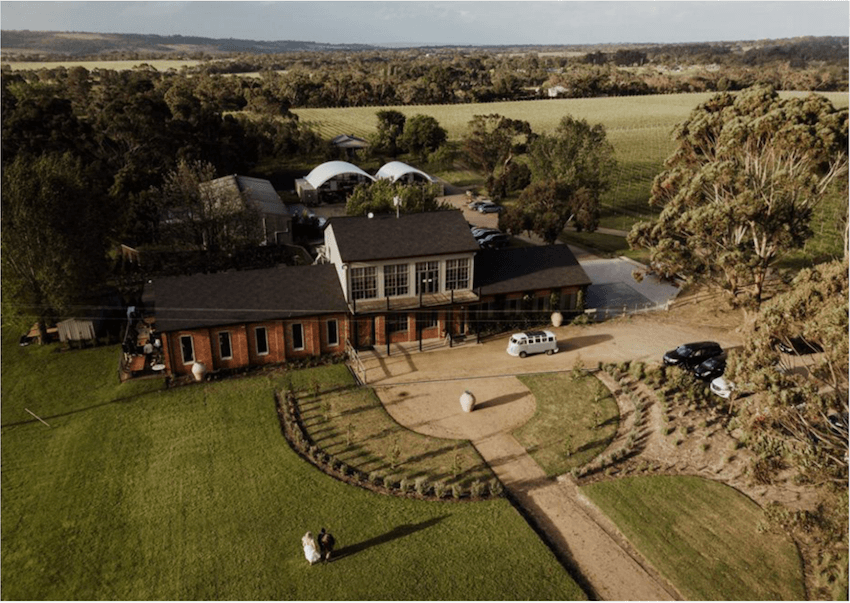 Vineyards are picturesque and a great place for a big gathering (especially if you're keen on an open bar!).
Tucks Red Hill, Trofeo Estate and Barn & Co are high on the list of winery wedding locations.
---
Chapel locations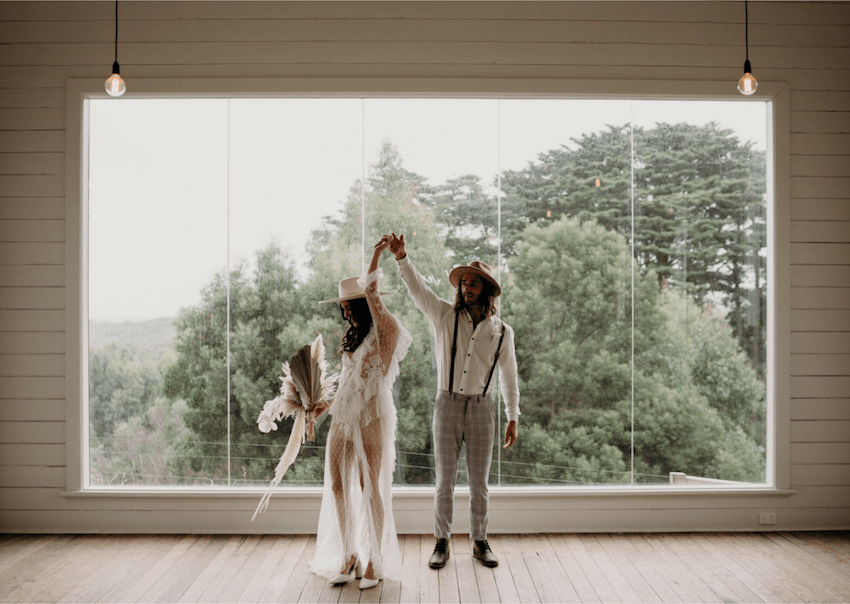 The Mornington Peninsula can still provide a more traditional chapel experience. Check out the Garden Chapel at Dalywaters and The Old Church Red Hill.
---
Booking accommodation for your wedding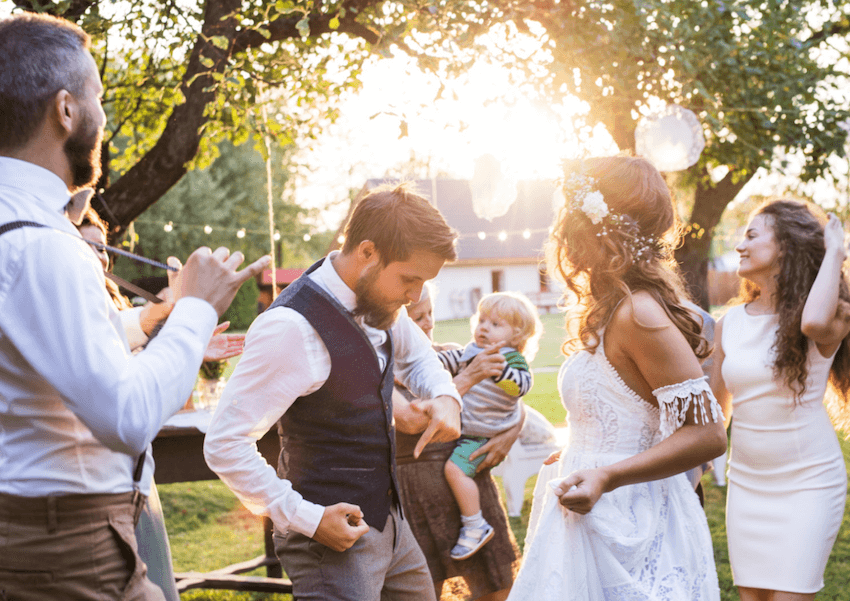 We've got a diverse portfolio of holiday homes for groups large and small. If you're looking for something private for you and your (soon-to-be) spouse, you can filter your search for romantic homes for 2.
If you're looking for a larger home, several properties under the same reservation, or to celebrate with loved ones post-ceremony, we've got homes for up to 16 guests, heaps for 14 guests, you can filter through any number you like, like 8 guests, or give Go Coastal a call and we can help you coordinate several residences at once.
Whether you'd like to choose your suburb or wedding venue first, we can help you find a holiday home to match.