Looking for romantic long weekend getaway ideas that you and your partner will fall in love with?
Instead of staying at boutique hotels and spending a premium on a room you don't love, check out our selection of private romantic getaway accommodation along the Mornington Peninsula, a little slice of paradise. Resort style private accommodation close to some of Victoria's best vineyards and short walks to restaurants, our accommodation has anything and everything you need to plan your special occasion.
Book a romantic couples' weekend getaway with us online today or contact us to help you find the best romantic accommodation package.
The Best Romantic Getaways for Couples to Enjoy
Heaps of our romantic accommodation packages include little luxuries making it easy to relax and unwind during your stay. Private pools and short walks to a restaurant or national park are all part of the Go Coastal experience.
Whether you are looking for a romantic one-night getaway in a harbourside retreat for two or a month-long stay with one of our all inclusive romantic couple holiday packages; our range of holiday accommodation has whatever you are looking for.
Romantic Holiday Deals
We offer exclusive discounts for month-long stays at some of our most private romantic couple getaway destinations such as:
Looking for the perfect romantic getaway for two? Look no further, as Go Coastal has gathered the best places you will love exploring.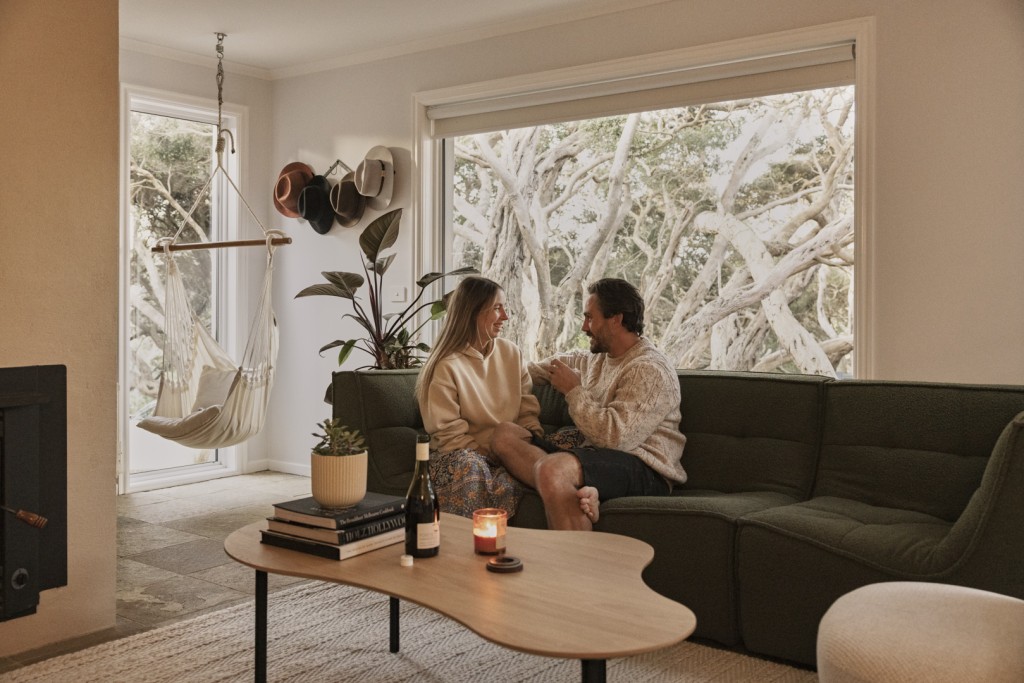 Looking for Luxury? Here are our Top 5 Romantic Holiday Destinations For Couples! 
If an all-inclusive romantic luxury getaway is what you are looking for, our beautifully designed luxurious retreat listings are the perfect place for seclusion and romance.
Best Places For A Romantic Getaway
Riders Rest is a stunning villa with natural beauty, perfectly positioned in a quiet court and only a short walk to panoramic views of the Tasman sea. A perfect place to explore and unwind.
Canterbury Jetty Luxury Escape is considered "superior luxury". With an outdoor open fire and a private deck, it truly is a luxury retreat for romantic couples.
Karma Seas is the ultimate romantic getaway for couples. With an outdoor heated pool, spacious rooms and a private balcony, it is the perfect place to spend quality time with a special someone.
This spa rooftop accommodation is the pinnacle of seclusion and privacy, located at the top of Sorrento hill, with a private jacuzzi and stunning views it is perfect for romantic getaways.
St Andrews Beach Comfort and Style is one of the best romantic holiday destinations in Mornington. This private house sits a short walk from the beach, sleeps 14 beds and has three pools and spas to choose from. Also designed for families, parents can sit back and relax for an uninterrupted romantic Peninsula getaway.
The Mornington Peninsula is one of the top romantic holiday destinations for a reason.  Get in touch with us today if you need any help with all-inclusive getaway ideas or accommodation options.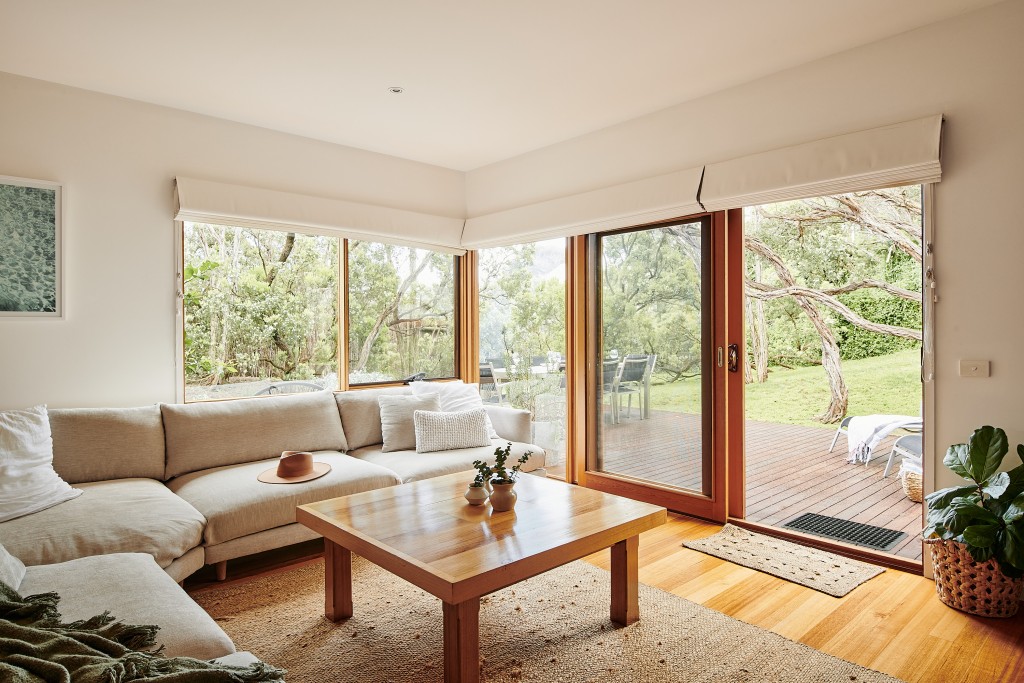 Here's to the Perfect Romantic Weekend Getaway 
The Mornington Peninsula is one of the most romantic places to go on holiday and is the perfect spot no matter what you are after.
Wining and Dining
If you are fine wine lovers, the Peninsula offers a selection of wine tours. It's perfect for exploring a local winery that you never knew existed.
The Mornington Peninsula offers a variety of restaurants with international cuisines, from Italian to Mexican, so you can take a trip around the world in your backyard.
Ideas For a Romantic Weekend Getaway
Or if you prefer a couples' day spa, there is a luxurious selection of spas to choose from. Day or night, you can enjoy massages, hot springs and thermal pools to indulge and unwind.
Explore the coast and reconnect with nature with scuba diving and snorkeling. If you're looking for more adventure and thrill-seeking activities, paraglide over the Mornington Peninsula and take in panoramic views of the Tasman Sea and rolling hills.
Contact our friendly staff to help you plan a romantic getaway for you and your partner.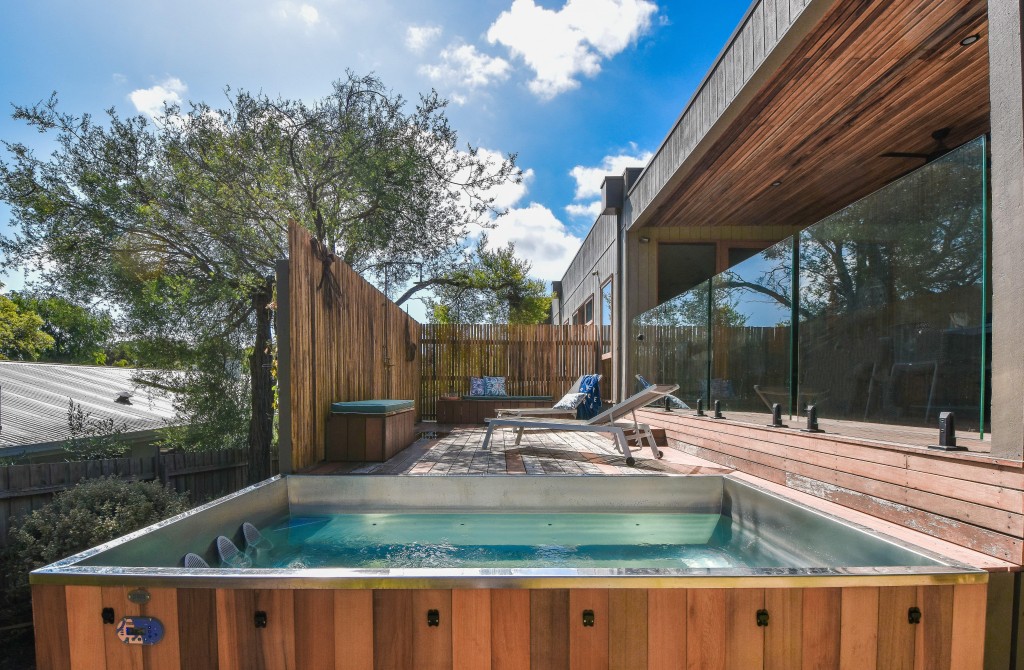 Book the Ultimate Romantic Getaway With Go Coastal 
When looking for a romantic weekend getaway; instead of booking a stay at a boutique hotel, consider one of the holiday rentals we offer on the Mornington Peninsula.
Book with Go Coastal today for the best romantic getaways for you and your partner to enjoy!