Sorrento's main strip is a charming area bustling with the Mornington Peninsula's unique mix of class and quirk. You could spend your entire weekend just exploring the places to eat, drink and shop in Sorrento alone and still have more to come back for! We suggest starting with these local favourites for treating yourself.
Where to Shop in Sorrento, Mornington Peninsula
Siren Fine Jewellery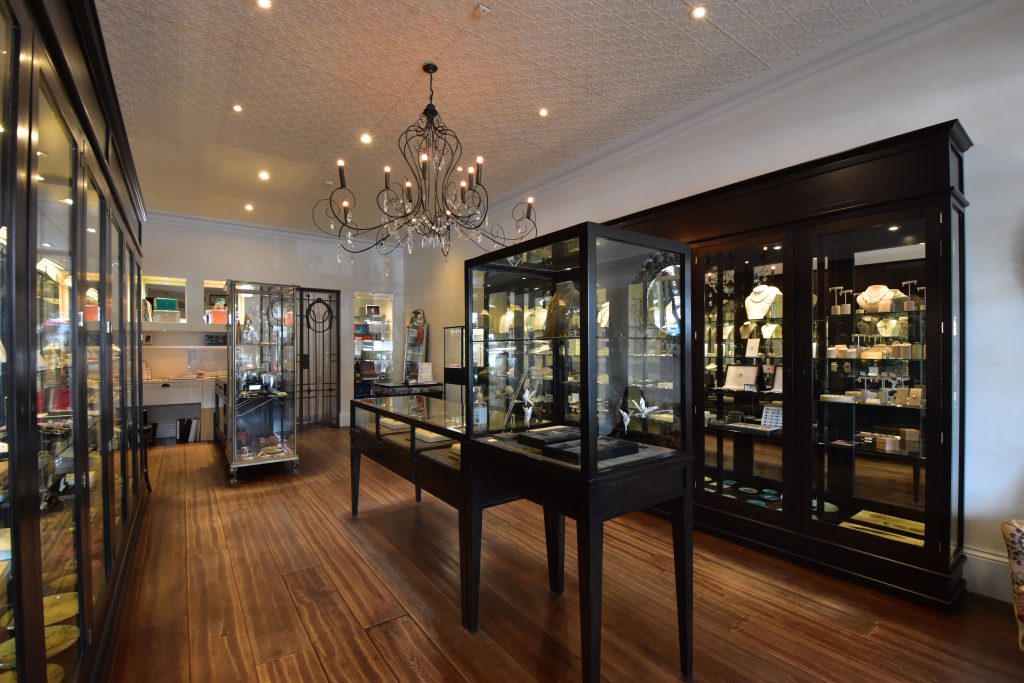 International and Australian diamond and jewellery
Siren Fine Jewellery results from a lifetime-long love of fine design, with a focus on diamonds and a 'fierce commitment' to customer service. Kevin Kelly's background in the diamond industry translates into an impeccable range of pieces. Kevin handmakes unique engagement rings, and he and his wife Jane are always on the hunt for contemporary artists whose designs sit well with the Siren Fine classic style.
Visit their storefront at 29 Ocean Beach Road in Sorrento, and follow their Instagram @sirenfinejewellery to keep up with their newest pieces and #LoveStories of couples happily engaged with Siren Fine rings!
The Connie Collector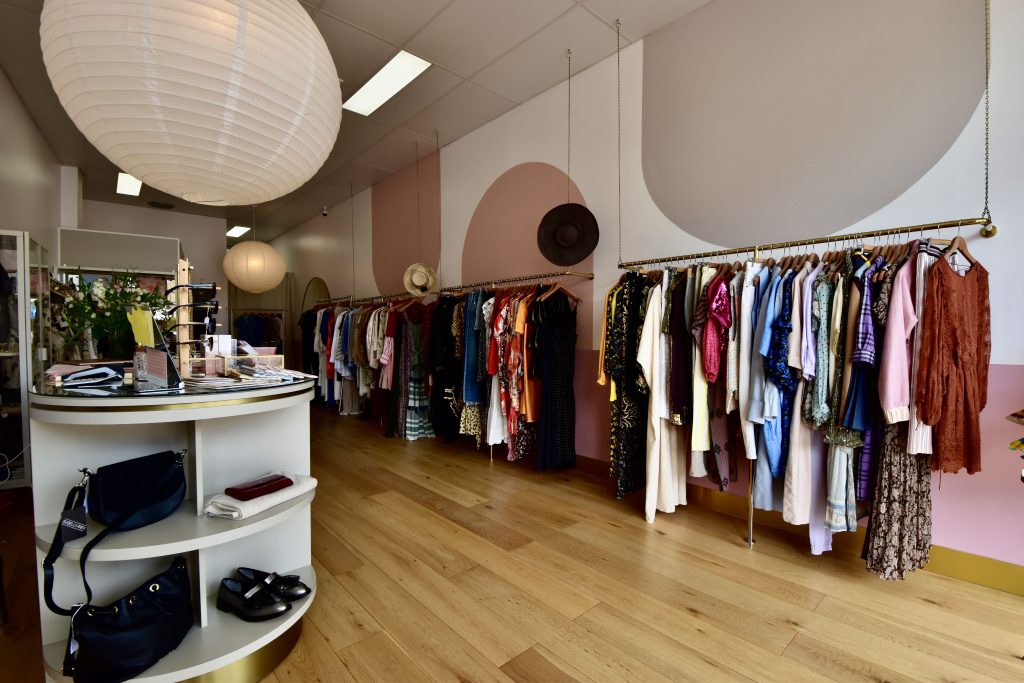 Consciously curated consignment fashion and homeware boutique
Slow fashion is the game at this consciously curated consignment boutique in Sorrento. The Connie Collector co-signs mid- to high-end pieces of fashion, homeware and accessories to create a sustainable cycle for quality pre-loved items. With heaps of BNWT pieces (brand new with tags) and everything else in very good or excellent condition, you'll score some stunning finds without contributing to the waste of fast fashion.
You could also bring items with you on your holiday and co-sign them to receive a portion of the profit yourself. Send an email to cosign@theconniecollector.com to discuss your pieces ahead of time – they accept based on quality and seasonality.
Herman Store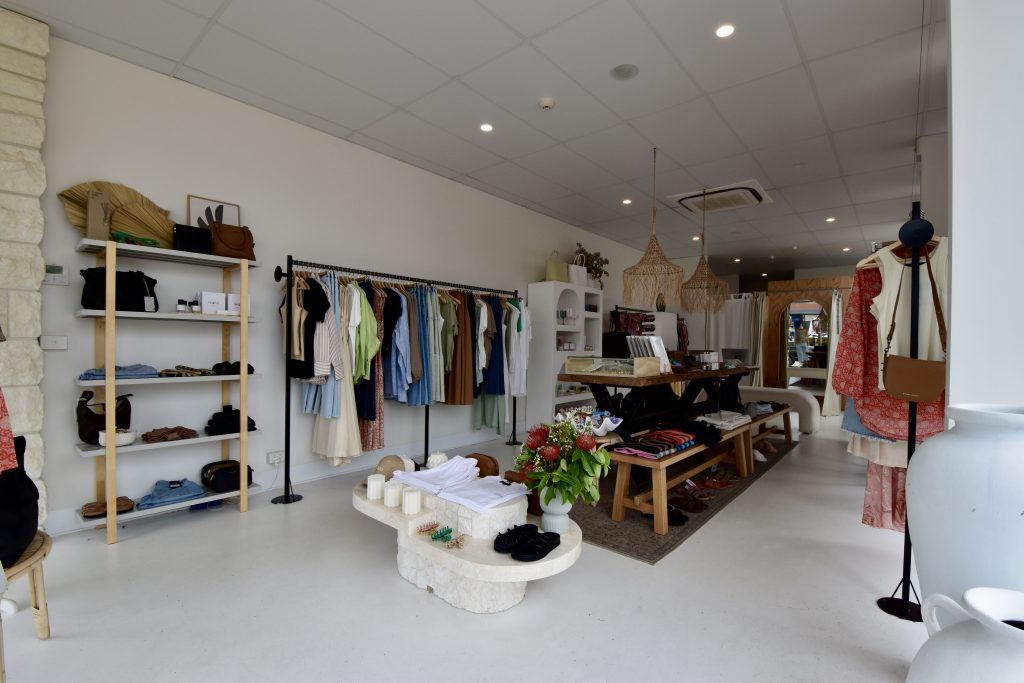 Finely curated Australian and international designer fashion
Herman collects and edits a mixture of timeless and on-trend designs from Australian and overseas labels. You'll find day-to-night styles amongst a high-end beachy aesthetic, along with accessories, footwear and gifts.
Marlo Spa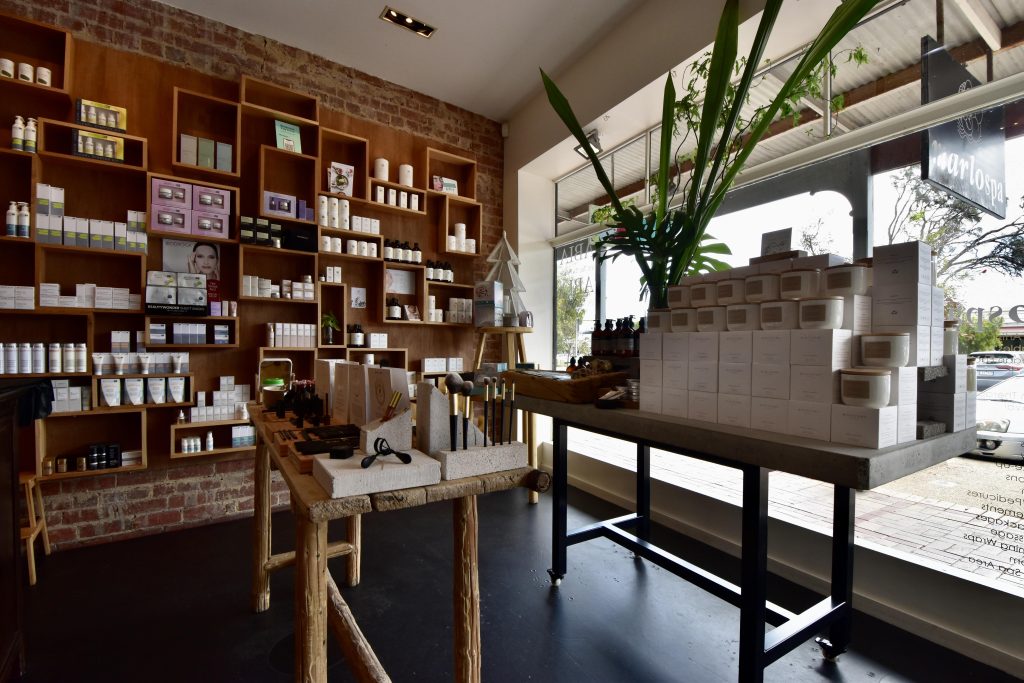 Ayurvedic day spa
The first Ayurvedic spa in Sorrento, Marlo specialises in Indian teachings of wellness and healing while also offering traditional beauty treatments. Here's what you can enjoy at Marlo Spa:
Bridal events. Book a private space with complimentary champagne and get your bridal party pampered and done up for the ceremony.
Beauty treatments. Manicures, pedicures, eyebrows, remedial and therapeutic massage, facials, injectables and makeup. The team are Napoleon Perdis trained makeup specialists.
Free consultations for skin diagnosis, electrolysis, laser and IPL.
Ayurvedic consultations. You may be recommended Yoga, Ayurvedic lifestyle counselling, reiki and kinesiology, holistic counselling, oil massage or further ayurvedic treatments.
Relaxation. Massage, steam room, body wraps and spa journeys.
Cape Merchants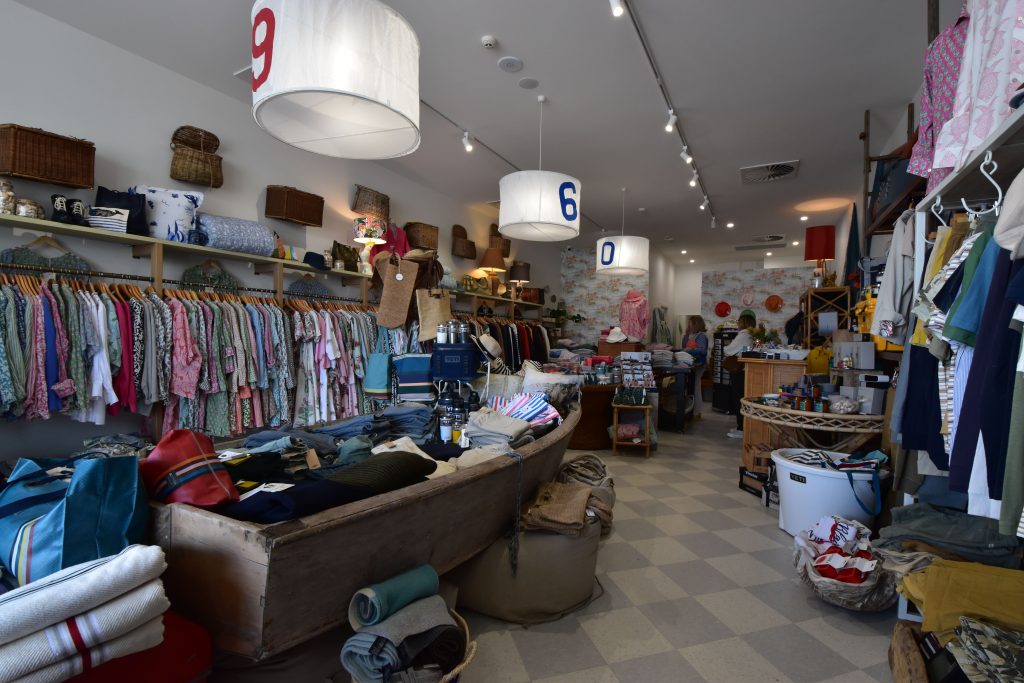 Coastal living, fashion and outdoor furniture
Anna of Cape Merchants pairs vintage finds with coastal living essentials in her unique and constantly evolving store. From colourful finds to brand-new wares from stockists like Mamagreen Furniture and Yeti Coolers, you'll find all sorts of quirky and essential items for adventures on the coast, relaxing by the bay, shacking up for a night in or taking a touch of the Peninsula aesthetic home with you. Known for loud prints and colourful clothes, Cape Merchants is a great place to find a statement outfit or a bold new piece for your home or wardrobe.
Antipodes Book Store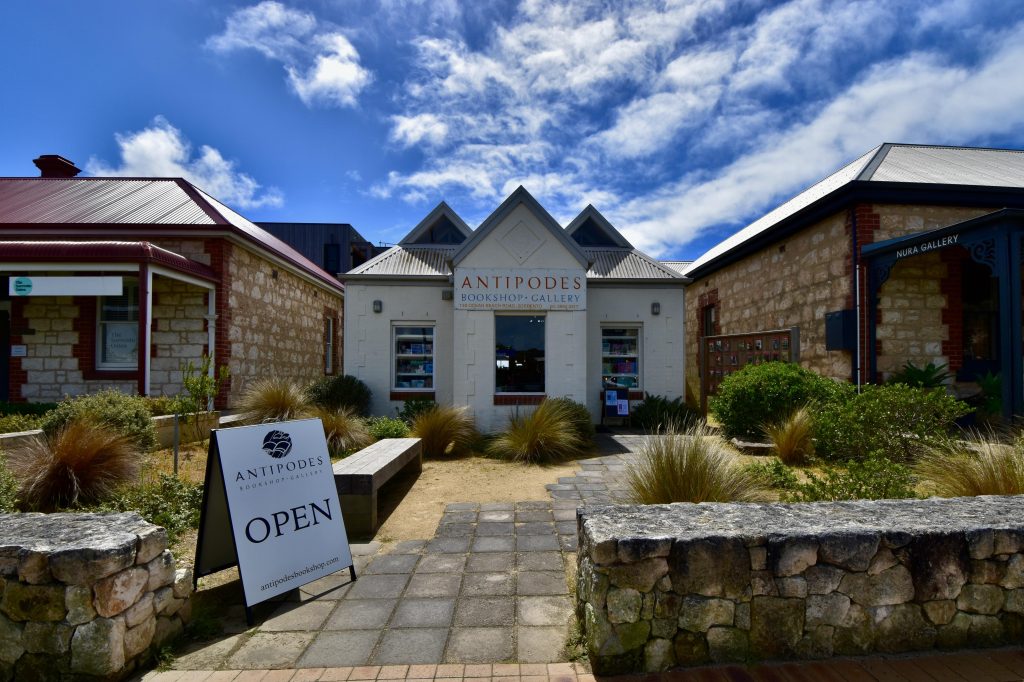 Cultural hub and bookstore, local art and gifts.
Antipodes is not only a charming bookstore but also a collection of local art and gifts. Pop in to peruse local hand-made candles, soaps and glasswares, get your hands on a new release or classic literature, or simply enjoy the art on the walls and the curated cosy vibe. Keep an eye on their socials @antipodesbookshop for in-conversation nights with contemporary authors.
The Phoenix & The Turtle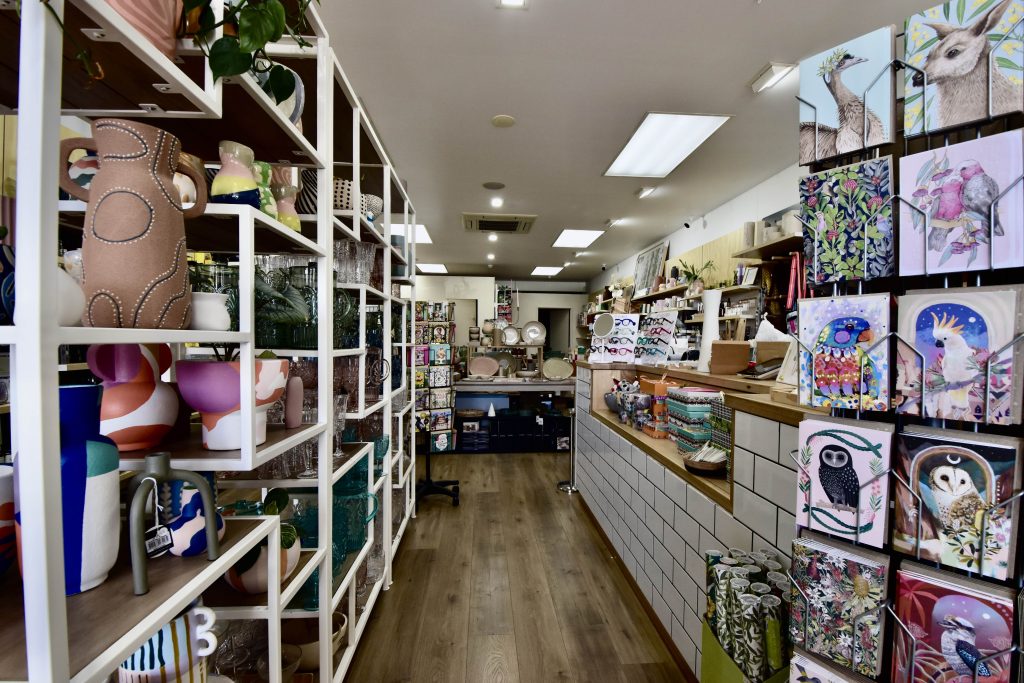 Homewares, beauty, fashion and gifts
This seaside store is the perfect spot to find luxurious gifts, whether for a friend or you! Anything that makes a house a home or adds some wow to an outfit can be found in this charming collection. Just some of the delights you can discover at The Phoenix and the Turtle include:
Candles
Cosmetics
Linen
Outdoor furniture
Accessories
Sleepwear
Men, women and children's fashion
Beloved brands like Salus, Robert Gordon and Kollab
Dining sets
And plenty more from statement pieces to knick knacks!
Where To Eat in Sorrento, Mornington Peninsula
Bistro Elba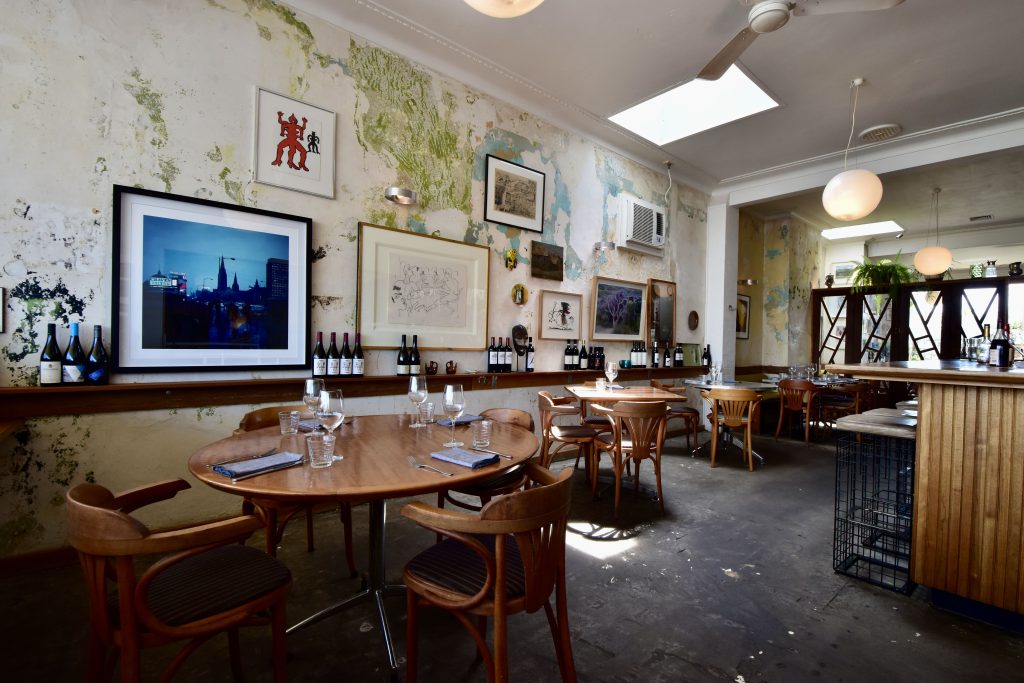 Seafood-focused Southern French Bistro
How do you feel about oysters? If they're not your thing, Bistro Elba still comes through strong for you with confit duck leg, eye fillet steak, chocolate eclairs and other French classics. If you are an oyster fan, you can book an oysters and drinks sitting (try for the half-price oyster hour between 5 and 6 pm!) or head in to choose plenty of fresh seafood from the full menu. The extensive wine list offers pairing options for wherever your tastes are leaning, plus cocktails, digestifs and spirits.
Cafe du Port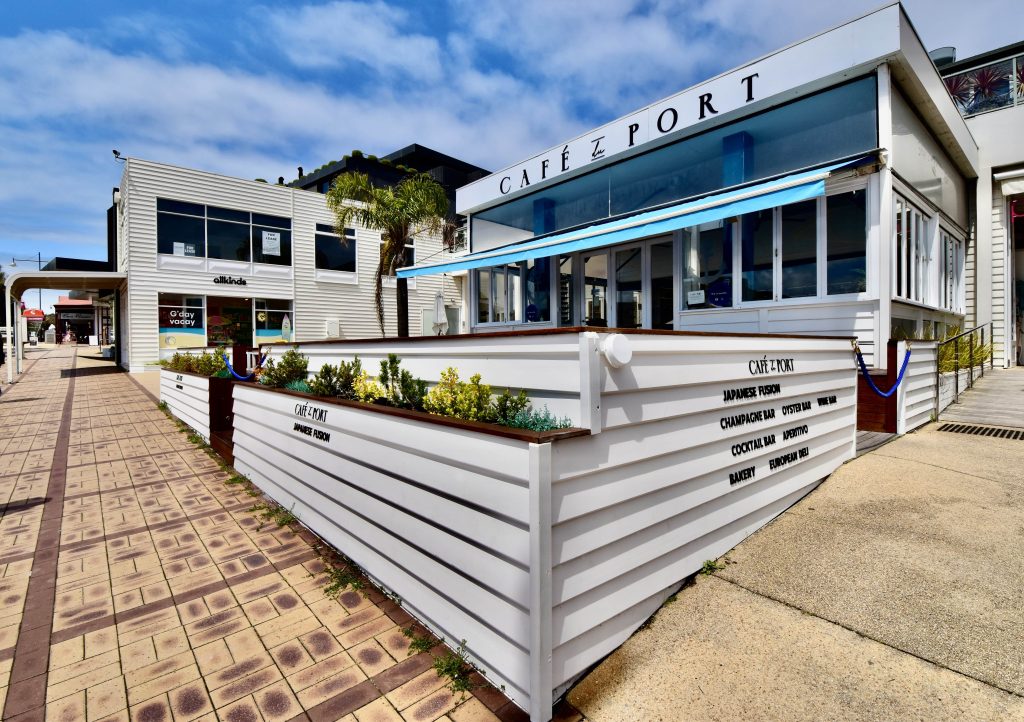 Japanese fusion restaurant
A much anticipated breakfast, brunch and lunch spot, Cafe du Port offers a Japanese fusion menu from Thursday to Sunday. With a menu sporting wagyu don, eggs benedict and frozen margaritas, the 'fusion' element of this dining experience ensures there's something exciting for everyone to try. Definitely worth a visit if you're looking for fresh oysters!
Scicluna's Grocer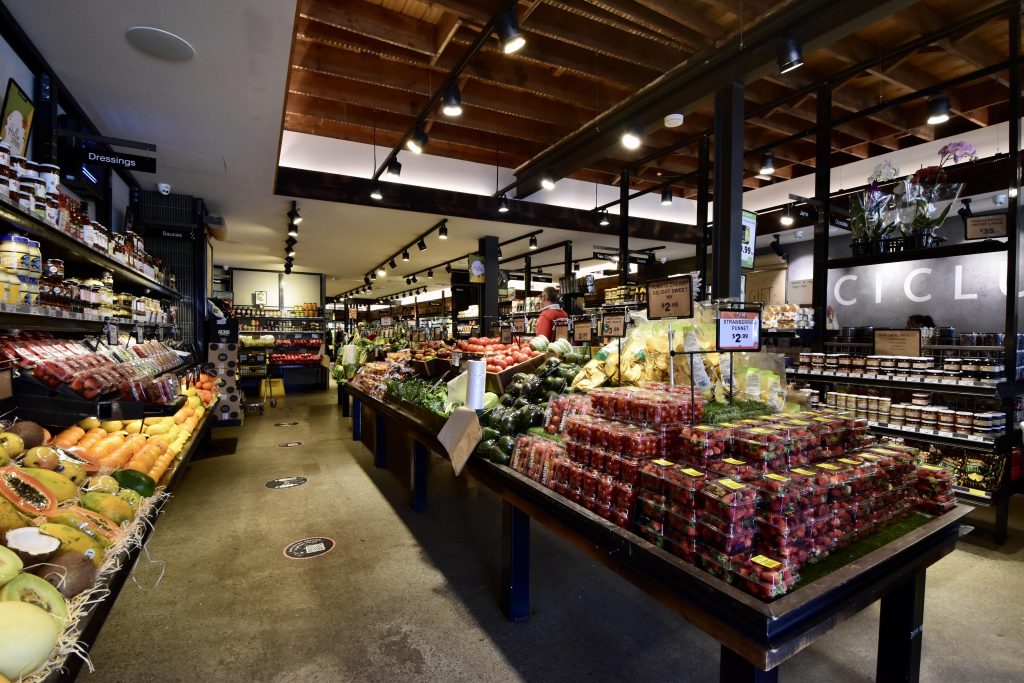 - Quality fresh fruit & veg, take-home gourmet meals, deli goods:
If you're hosting friends in your holiday rental and need to quickly put something together, Scicluna's on the main street in Sorrento offers fruit platters, chilled and frozen prepared meals, and fresh flowers at market prices. Bon Appétit!
Sorrento Holiday Homes
Some of our most popular holiday homes are in the heart of Sorrento. The Salt apartments, in particular, have terrific reviews and were amongst the first homes to adopt Zero Co sustainable products for more eco-conscious holidays. Check out our Sorrento holiday homes here.