For one of the best wine regions in the world, the Ninch doesn't brew a bad beer! These are our top four brewery recommendations in the Southern Mornington Peninsula.
Saint Andrews Beach Brewery, Saint Andrews Beach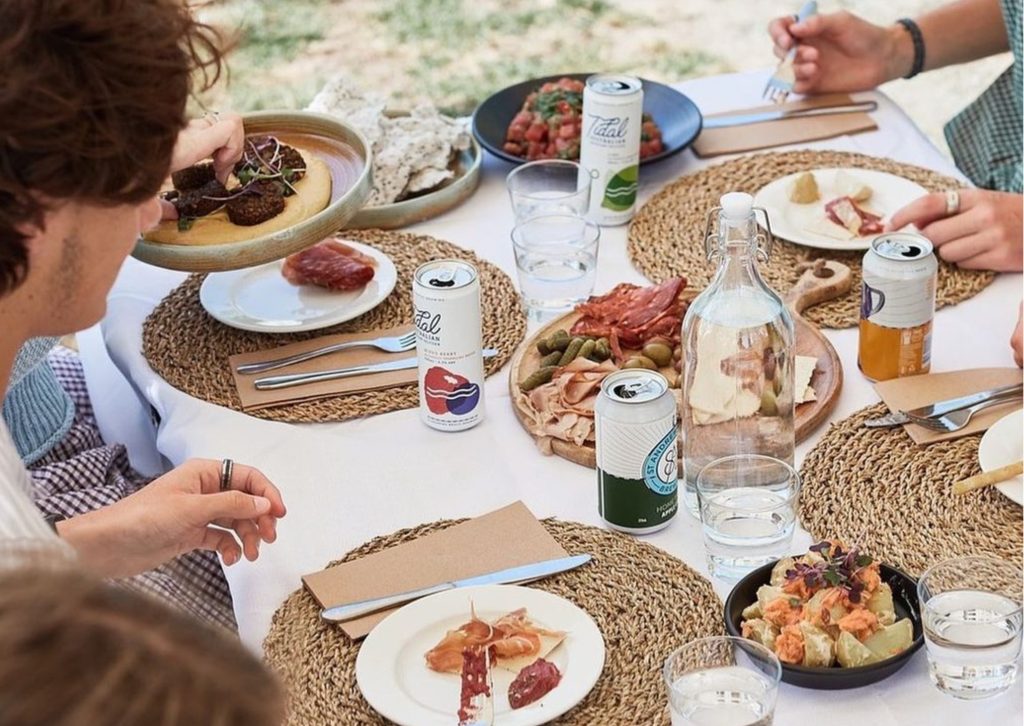 A former horse stable, Saint Andrews Beach Brewery (or 'SAB' to the locals) is a 92-acre property boasting a taproom, brewery and farm. The co-owners Michael and Andrew Freedman are committed to brewing great beer with a small carbon footprint. The brewery is powered by solar panels, they source water from the artesian spring below the property and spent grain is donated to feed local cattle.
The farmland is home to 8000 heritage apple and pear trees used for cider production, and SAB grow their own hops. Herbs and veggies from the garden often feature in the menu. The Italian-style brewhouse and passionate brewers are 'on display' for you to see the magic in motion as you dine on local produce and drink craft beers.
Jetty Road Brewery, Dromana Industrial Estate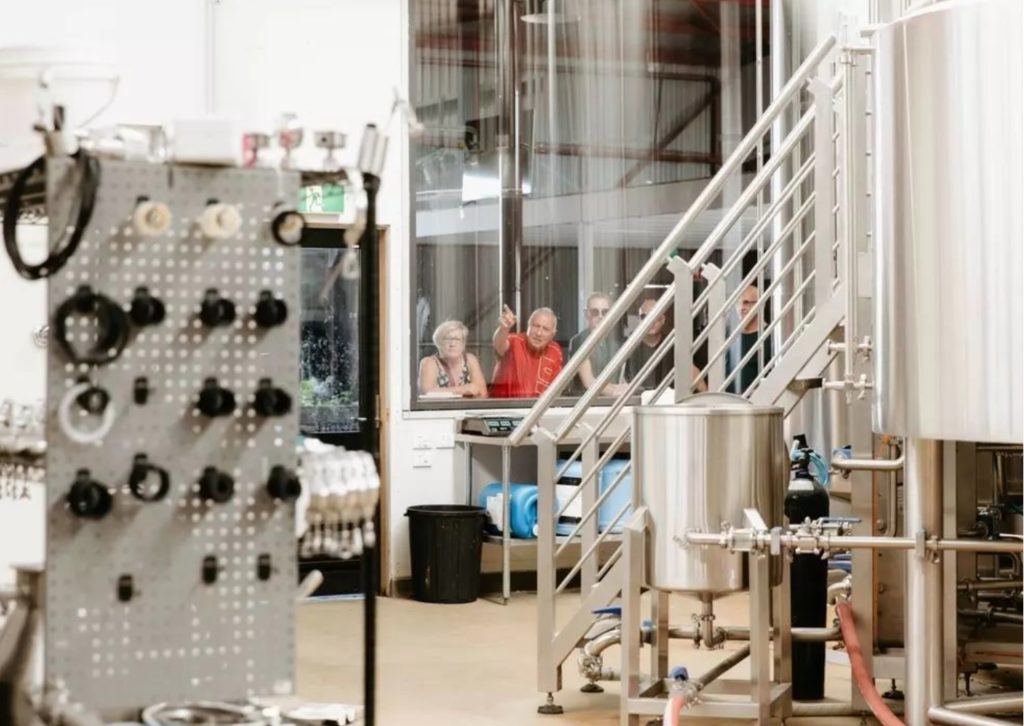 Just down the road, there's Jetty Road.
This wide and warm warehouse-size brewery creates a buzzing but relaxed atmosphere. The menu boasts classic dishes with some JRB twists and the craft beer selection is extensive. Our daughter's favourites are the blueberry sour and the amaretto sour (hi Jules!).
Jetty road brewery is dog-friendly and happily caters to food sensitivities.
Two Bays Brewery, Dromana Industrial Estate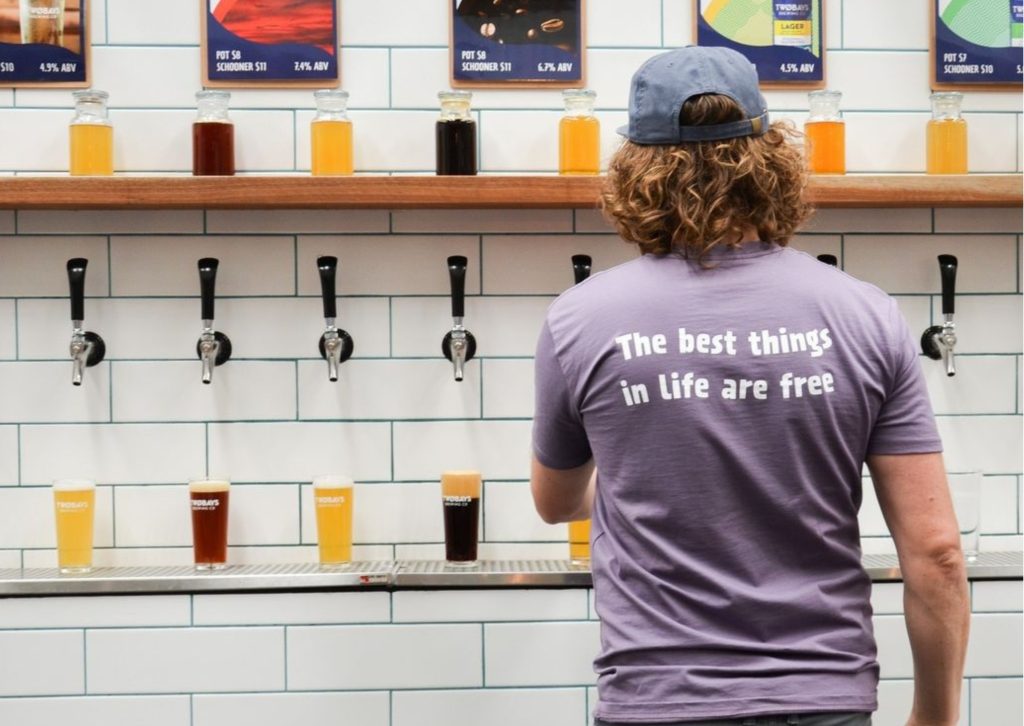 Gluten-free brewery! Vegan beer!
If that's what you're looking for, you've found it. Two Bays is a dedicated gluten-free brewery that uses millet, buckwheat, rice and gluten-free malts to create delicious brews anyone can enjoy. For groups of friends with an array of dietary requirements, Two Bays Brewery is an awesome place to take the hurdles out of catching up at the pub – there's GF pizzas, cider, wine and gluten-free beers on tap.
The Taproom seating is within eyeshot of the stainless steel brewing tanks, so the rich smell of
hops and malt weaves its way around the brewery, making it a sensory experience to remember.
Escape Brewing, Capel Sound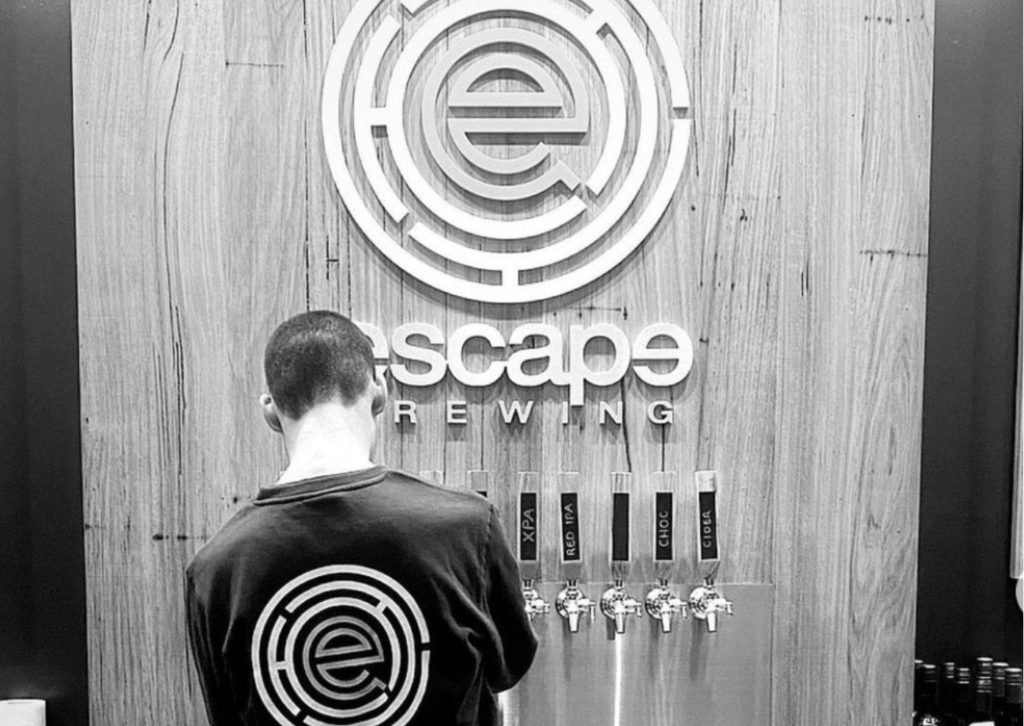 Escape the everyday at this unique brewery in Capel Sound. The taproom looks over to the working brewery so you can watch the process that made the very beer you're sipping on. This space is wheelchair accessible and has a baby change-table, plus a pool table. There's also outdoor seating in the beer garden, which has a basketball ring (um, cool!).
The menu boasts stonebaked pizzas and some other pub classics and desserts, and there's local wines and ciders on offer too. Check ahead of your weekend visit as there's often brewery tours around 3pm. Comedy, bingo and other events run from Escape Brewing so keep an eye on their events space!
Not a beer person?
All good! If you prefer wine, check out our article on the top 10 Mornington Peninsula wineries, or read this article to check out distillery masterclasses to make your own spirits.
Brewery crawl?
Geoff from Cruisin' the Ninch can drive you around from wherever you like to wherever you please across the Peninsula in his Kombi, Shirl.
Spend the weekend exploring Mornington Peninsula breweries when you go coastal in one of our holiday homes.