Picture this for a minute:
The ocean air on your skin makes your face tingle, and the breeze runs through your hair as you drive along the coast with the windows half-down. You're heading from the beach to a day spa where you've booked a massage and facial, or maybe a hot-stone treatment. Your bags full of this morning's guilt-free purchases sit happily in the back seat – souvenirs and clothing that make you feel good and some local honey for tomorrow's breakfast.
Maybe you'll finish the day in a thermal spring, or perhaps you'll save that for tomorrow because, hey, you've got nowhere to be.
Want to make this dream happen? Here's how when you visit the Mornington Peninsula…
Alba Thermal Springs
You heard it here first – the Alba Thermal Springs & Spa are coming to Fingal in Winter 2022. In the meantime, you can visit the popular Peninsula Hot Springs for a day spent in natural thermal baths, but let's talk more about Alba.
This 15-acre space will be overflowing with luxury experiences, including indoor, outdoor and open-air treatments, bathing and wellness rituals. Designed by Hayball, an architecture house recognised for progressive urban designs, the feel of Alba works with the Peninsula's natural beauty, offering a real "where has this been all my life" experience.
With a manicured yet sprawling landscape aesthetic, everywhere you look is visually delightful, with native grasses and pops of colour helping to calm your eye, as your choice of treatments and bathing helps you unwind. Stay tuned for Alba Thermal Springs here.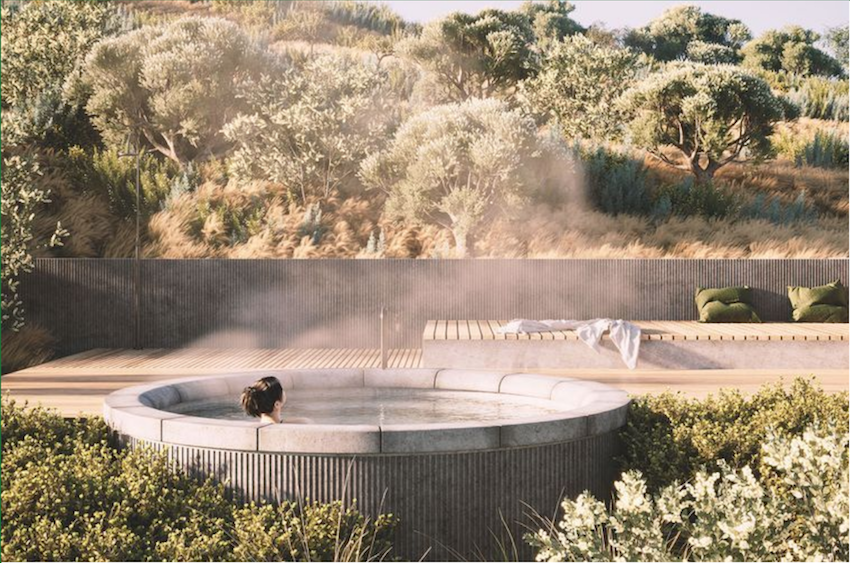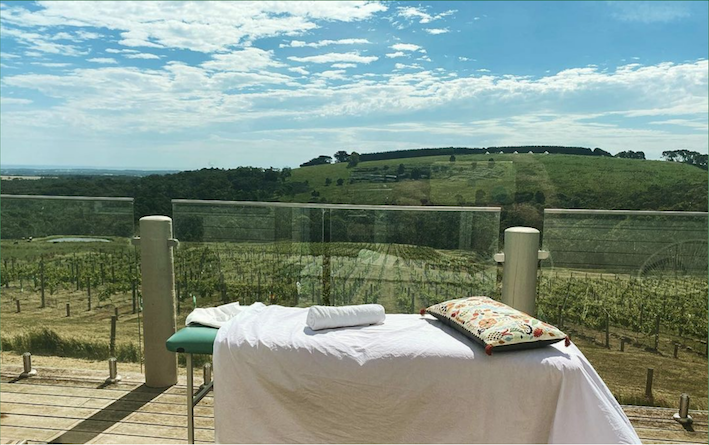 Red Hill Spa
This boutique day spa has been in operation since 2006 and has evolved over the last few years to function as a mobile service and they also practise out of pop-up locations. Using only organic products, Red Hill Spa offers facials, massages, body treatments and hair treatments for pure and natural relaxation.
Currently a pop-up at Red Hill Cherry Farm, Red Hill Spa can customise group packages that allow any of you who are waiting for their treatment to enjoy picking fresh cherries to take home. Or, you can opt for mobile service and have the spa come to you – ask about treatments designed to facilitate group bonding!
Check out the services in more detail here.
Vintage Bazaar
You never know what gems you'll stumble upon when you visit the Vintage Bazaar in Rosebud. Run by Vintage Seamstresses Helen and Sally, the Bazaar has a proud collection of hand-made retro and vintage clothing and memorabilia, jewellery and oddities from a bygone era.
You'll discover records, knick-knacks, shoes, sunglasses, and so many more unexpected treasures as you stroll through the warehouse-size Bazaar. Plus, it's right across the road from the movies, so it's the perfect spot to round out an afternoon exploring Rosebud with a film.
Learn more about the Vintage Bazaar here.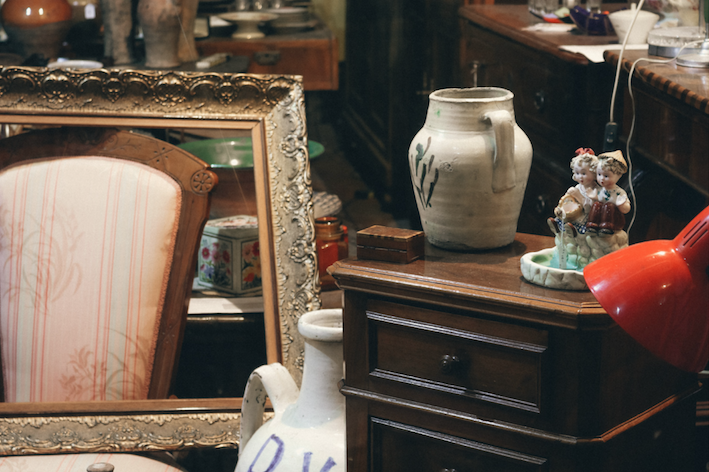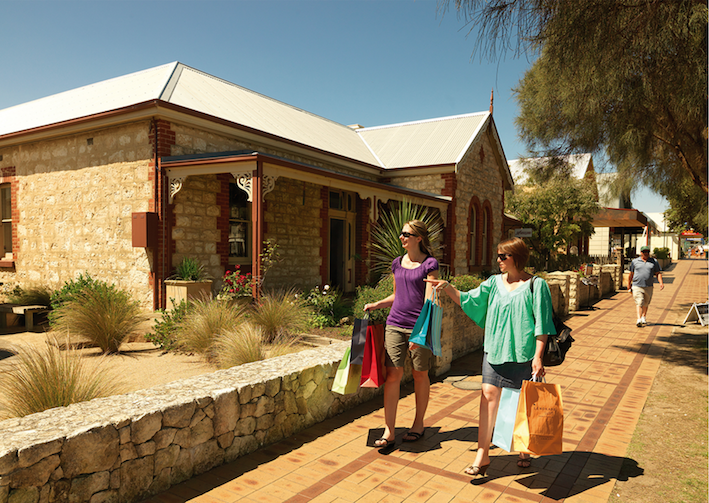 Sorrento Village
Sorrento village is a quaint and popular shopping strip on Sorrento Main street. With boutique shopping, antique stores and an art gallery, there's no shortage of pretty and interesting things to peruse as you stroll down the street.
A selection of new stores have recently been added to the village, including Kookai, Witchery and Stylerunner. You can shop more city-speed or slow it down for those more beach-town style stores, all in the one hub of classic Ninch culture and popular retail stores. Plus, there are plenty of charming cafes – keep your eye out for Sorrento's famous vanilla slice!
Finish your retail therapy with a dip in the bay when you hit up Sorrento Village, walking distance from the beach!
Check out the Salt apartments, which overlook Sorrento Village, here. Also overlooking the strip is our new luxury apartment Spectacular Bayside Views, Spa & Rooftop.
Ocean Beach Yoga, Sorrento
Take a deep breath and let it all sink in at Ocean Beach Yoga, Sorrento. The yoga studio's floor to ceiling glass doors open out onto the Sorrento Back Beach National Park, providing an inspiring view as you let your body flow.
Smell the salty breeze and hear the crashing waves as you're guided through your yoga style of choice, including Yin, Slow Flow, Vinyasa, Meditation, Sculpt Yoga and Mat Pilates.
Enjoy yoga designed for all bodies and all people at Ocean Beach Yoga in Sorrento. Check it out here.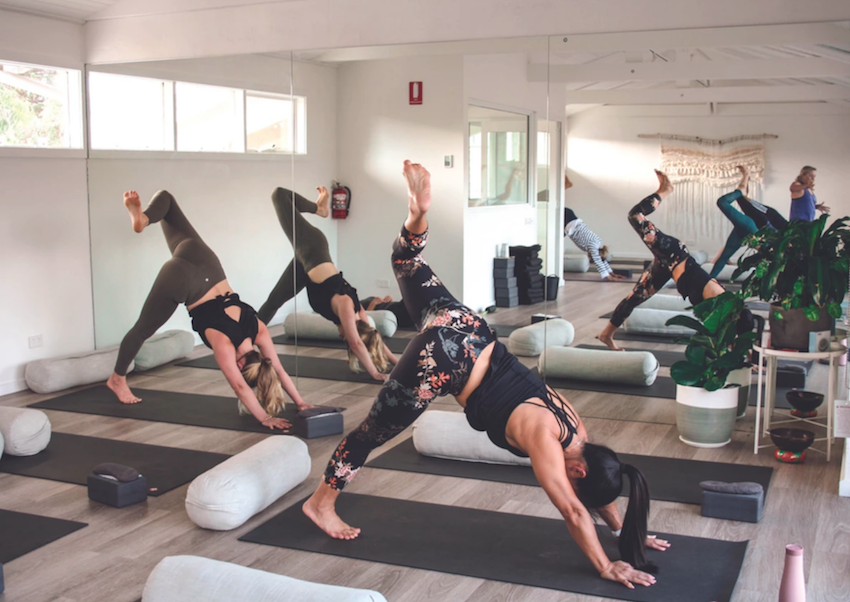 But that's not all!

The Mornington Peninsula offers countless ways to relax, from its tip at Portsea to its Southernmost point at Cape Schanck. Check out more of our recommendations on where to treat yourself, or find your next holiday haven when you Go Coastal here!