Keen to take a walk on the wildside? Or the coastal side? Or the bushland side? Whatever kind of walk you're looking for, the Mornington Peninsula boasts trails through all sorts of scenery with terrains from easy to challenging. Here are some of the beach walks, coastal trails and easy hikes on offer…
Red Hill Rail Trail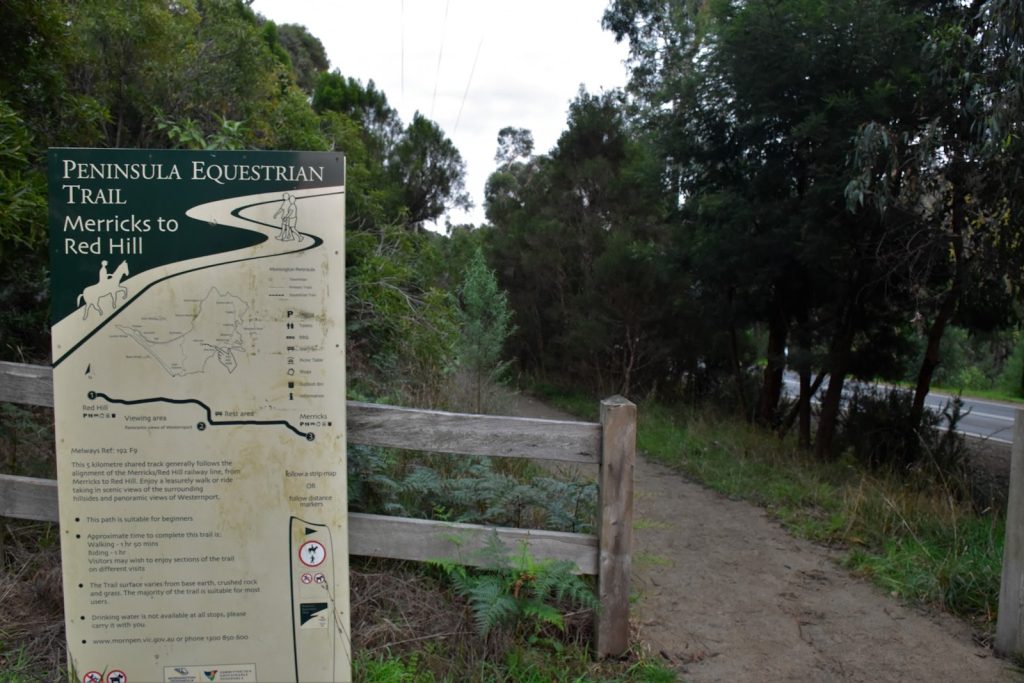 Where: Merricks/Red Hill
Difficulty: Narrows sections, a steep hill, some gravel, muddy in winter (may be unsuitable for road bikes on wet days).
Length: 6.3km one way
This one is a goodie! The Mornington Peninsula really does offer it all when it comes to landscapes – beach, bush, the lot. The Red Hill Rail Trail runs alongside bushlands and vineyard areas with coastal and hinterland views along the way, so you can tick off plenty of good views in the one hike.
A section of this trail is quite steep – if you'd like to go downhill, start at Merricks. There's parking within a few hundred metres of Merricks General Store. If you're keen on an uphill climb, start your hike from the Red Hill Station Reserve access point off Point Leo Road and behind the shops.
The Red Hill Rail Trail is suitable for walking, running, horse riding or cycling. However, if you have a horse float with you, you should avoid Tonkins Road on your way to the entry point. Red Hill Station Reserve has room for horse floats, and there's also a bike repair station!
No matter where you begin this trail, you'll be treated to views of Western Port and Port Phillip Bay, and you can enjoy a coffee from nearby cafes at either end. Make sure to check out the signs at the Red Hill Station Reserve to learn the history of the area.
Portsea to Point Nepean National Park Coastline Trail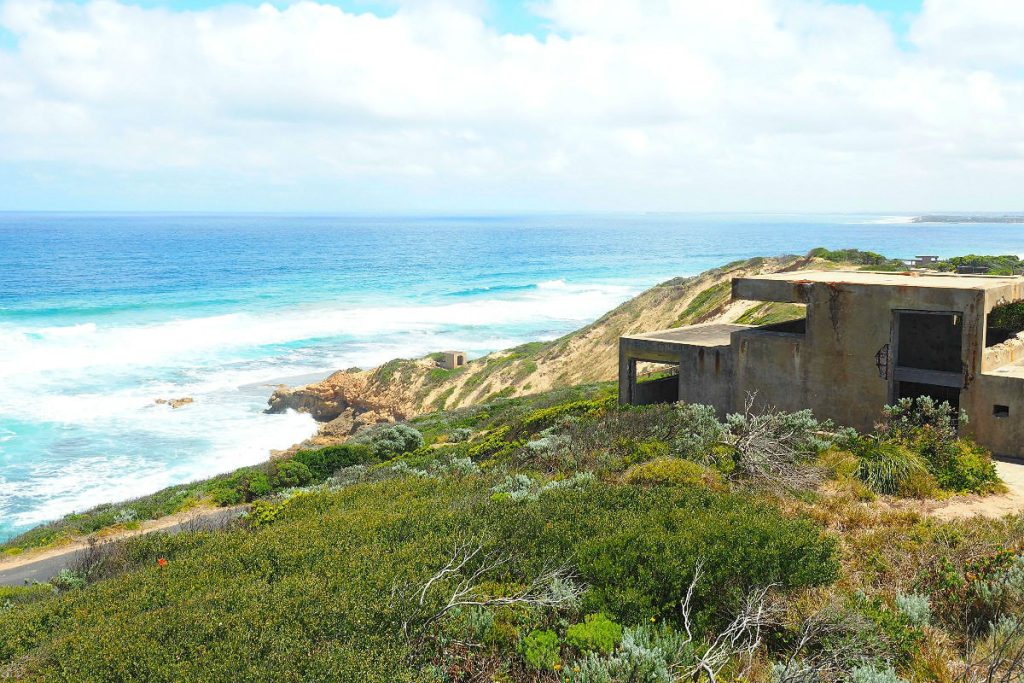 Where: A good spot to start is around Police Point Shire Park/ Defence Road. There are spots to 
start further into the National Park for a shorter walk – check out some of our other resources on Point Nepean National Park walking tracks and more to see and do at Point Nepean National Park.
Difficulty: Moderate. Good paths, but lots off the track to explore.
Length: 14km
Look to your left, Port Phillip Bay; look to your right, the wilder Pacific Ocean. Not only does this walk treat you to contrasting and diverse views of the bay and ocean, but the nature along your walk is varied and stunning; you might meet some echidnas along the way, and you're bound to spot some picture-perfect plants.
You can follow a marked path or walk along the beach. In the National Park stretch of the journey, you can explore ruins from the late 19th century and the World Wars.
Coolart Wetlands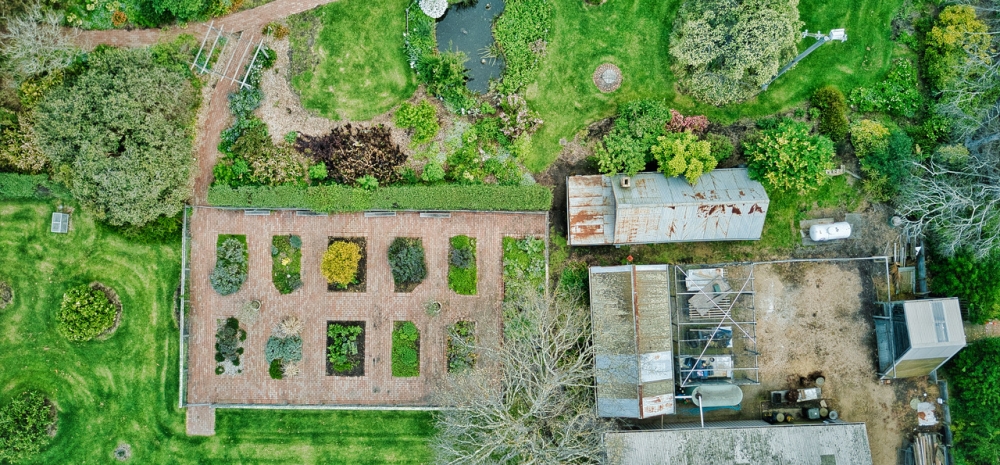 Where: Enter at 119 Lord Somers Rd, Somers. 
Difficulty: Great for the whole family
Length: Options for loops between 1km and 3.5km
Choose one of the circuit paths designed to take you through the beautiful surrounds of Coolart Homestead. The landscape offers coastal woodland, wetlands, lagoons and manicured garden. Coolart is a popular bird-watching location – you can spot dozens in one afternoon! Keep an eye out for the resident pair of eagles.
If you take the bridge across Merrick's Creek, you can get down to Somers beach to add a barefoot section to your hike.
Greens Bush – Lightwood Creek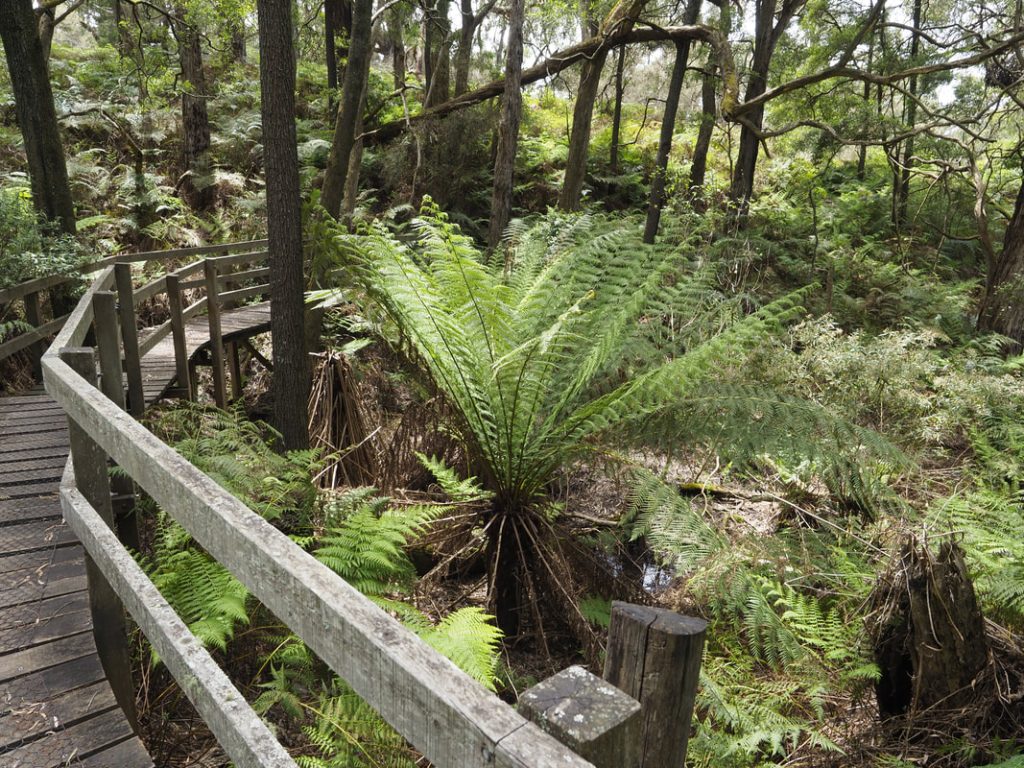 Where: Start from Baldrys Crossing Picnic Area – you should be able to park your car here, but it can fill up on a popular day.
Difficulty: Easy; just watch out for branches on the forest floor or any trip hazards!
Length: Shorter or longer options up to 10km.
Greens Bush sits within the longer 26km Two Bays Walking Track, running between Dromana and Cape Schanck along the coastline. The Greens Bush section is home to native flora and fauna, including centuries-old grasstree and more remnant vegetation than anywhere on the Mornington Peninsula. Your hike will be picturesque amongst the mature stringybark eucalypts and the fern gullies along the way, leading you to lightwood creek for a forest feel so close to the ocean.
Rabbit Rock Circuit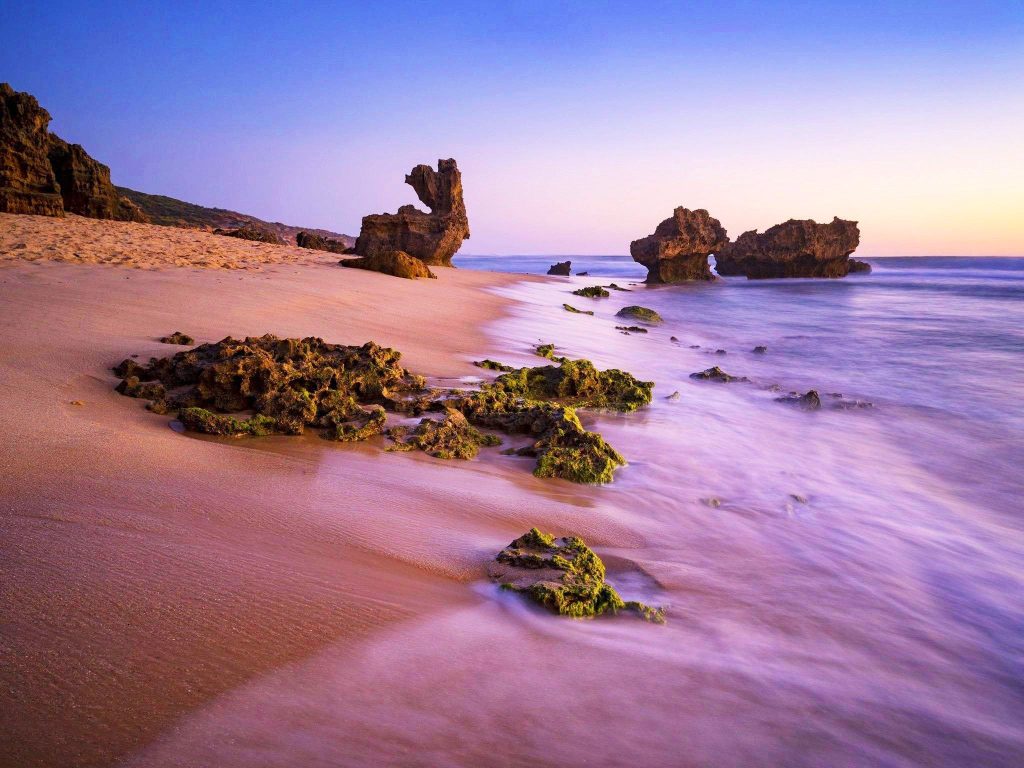 Where: Enter from the end of Hughes Road beach access point. Follow Coppins Track and Dogs Head Track until you hit Montforts Beach.
Difficulty: Moderately challenging; please go at low tide so the whole trail is accessible.
Length: Depending on your pace and the tide, it can take 45 minutes to two hours.
This trail keeps the ocean in sight the whole time, and you can even dip in and out of the waves along your way. You'll know when you've hit rabbit rock – just look for its big ears! Leave the dogs at home for this one – no pups allowed (not usually a good mix with rabbits anyway!).
Fingal Beach Walk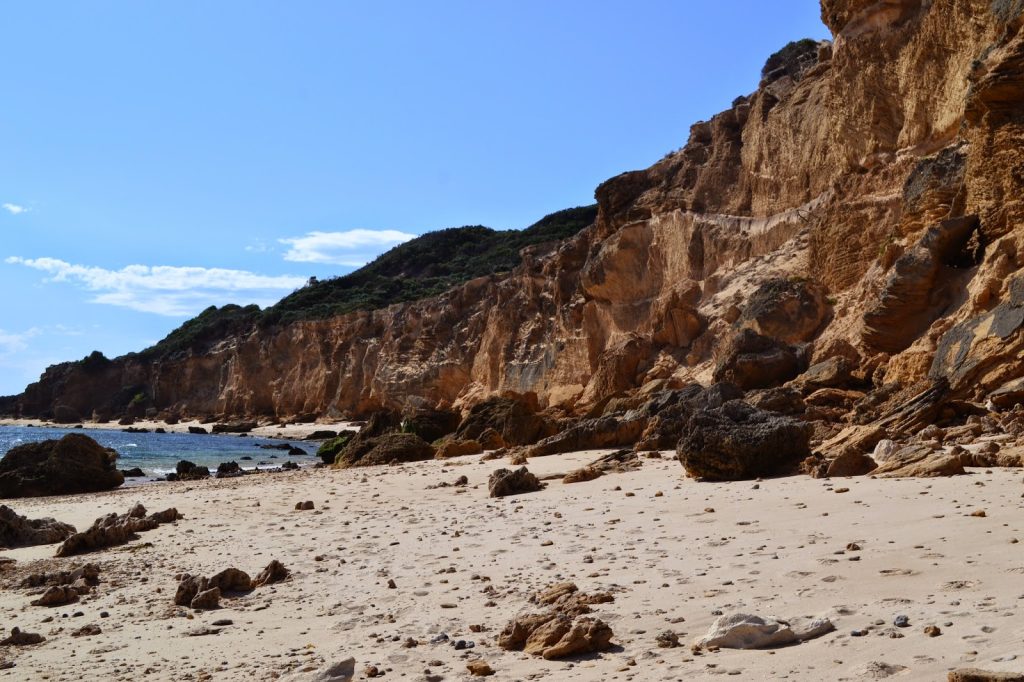 Where: Fingal Picnic Area is probably the easiest starting point to find and your best chance at parking.
Difficulty: Challenging, involves a long staircase and some inclines/declines.
Length: 7.2km, may take 2 hours.
The Fingal Beach trail is ideal for those wanting to sightsee and challenge themselves. The walk winds you past the Cape Schanck Lighthouse, with plenty of stunning bush views and coastal scenery along the way. You can walk along the shore of Gunnamatta Beach, just be careful, as the waves can be quite powerful here. We recommend timing it for low tide to explore the sand but avoid swimming. This trail is popular for running, hiking, and bird watching, so it's quite nicely maintained.
Pack comfy shoes!
The coastal trails, bush walks and hiking tracks are some of the Mornington Peninsula's best attractions! Check out more ideas for enjoying your days in the natural beauty of our iconic town:
Mornington Peninsula beaches, lookouts and piersMornington Peninsula activities for the adventurous at heart
Arthurs Seat State Park Walking Tracks
Areas to spot wildlife on the Mornington Peninsula
Gardens and parks on the Mornington Peninsula